January 2, 2017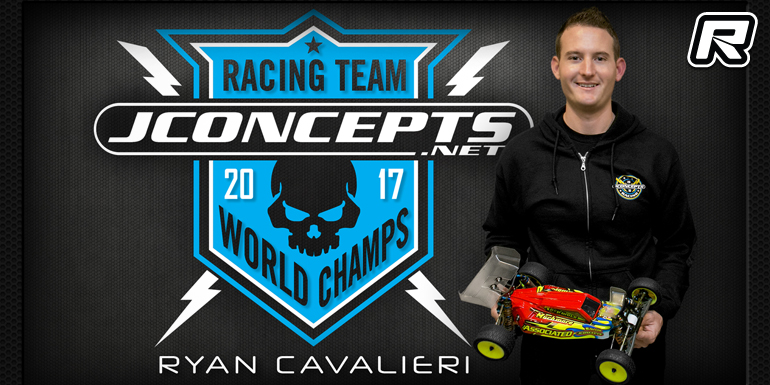 JConcepts have announced the signing of 4-times World Champion, Ryan Cavalieri to their team. The record ROAR National Champion and former AKA factory driver brings a lineage of racing experience and history back to JConcepts, for whom he has World Championship winning history with. Ryan carries the ability to race in eight different classes of competition which makes him the ideal candidate to race, promote and assist in further development of an already complete line offered from JConcepts. Ryan states:
I'm really excited to be part of the JConcepts team. I've had a great relationship with Jason over the years, especially back in 2005 winning the 4wd IFMAR World Championships for JConcepts. Look out for all my Team Associated cars equipped with JConcepts at the 30th annual Winter Midwest Championships.

JConcepts's Jason Ruona has the following to add:
Ryan has an undeniable presence at every event he attends. His competitive nature is among the highest in the industry making him a consistent force throughout the year. A very sought-after driver, we're excited about adding Ryan to our line-up of world class drivers, which already includes several teammates and close friends, I believe he's a great match for us.
Source: JConcepts [jconcepts.net]
---