January 10, 2017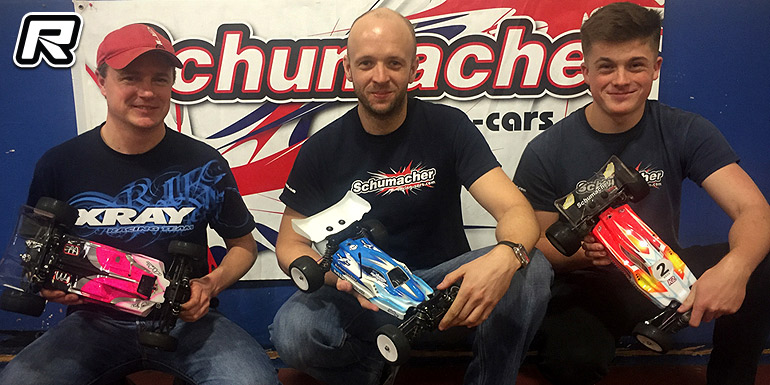 Round four of the Schumacher Indoor Masters was held this past weekend in Worksop. 14 heats of entries across the two classes of 2WD and 4WD buggy made once again for a huge entry. This time the Worksop track crew had designed a very fast and flowing circuit, so lap times were going to be pretty quick. As always the qualifying format was round by round, with the best two results to count towards the final and grid position. It was Danny McGee on form in 4WD qualifying, just ahead of Jack Neal and James Helliwell while in 2WD it was very close between Neil Cragg and Danny McGee all day, with both drivers taking two round TQ's each, but Neil having the faster time which would see him line up on pole position. Adam Perei drove superb and would line up a brilliant 3rd on the grid.

After the 4WD final Danny McGee would bring home the win from James Helliwell and Jack Neal. Billy Fletcher and Craig Collinson would round out the top 5 result.
4WD A-final results:
1. Danny McGee
2. James Helliwell
3. Jack Neal
4. Billy Fletcher
5. Craig Collinson
6. Allan O Brien
7. Mark Fletcher
8. Richard Lowe
9. Ben Jemison
10.Karl Marsden
11.Steven Pierce
The 2WD main saw Neil Cragg walking away with the win from Adam Perei and Mitchell Fiddling in second and third respectively. Craig Collinson and Danny McGee completed the top 5 result.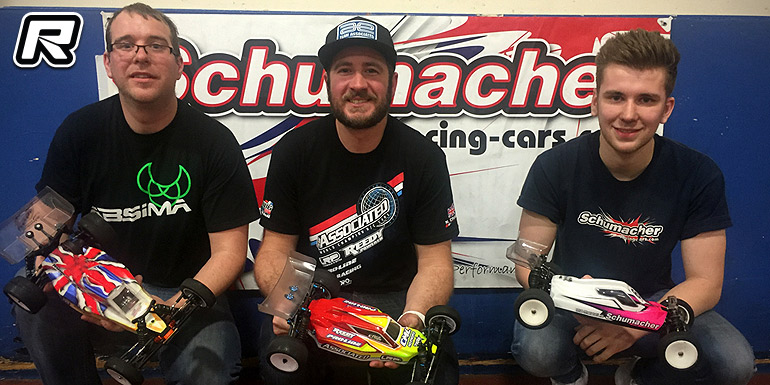 2WD A-final results:
1. Neil Cragg
2. Adam Perei
3. Mitchell Fiddling
4. Craig Collinson
5. Danny McGee
6. James Helliwell
7. James Hart
8. Allan O Brien
9. Karl Marsden
10.Mark Fletcher
11.Richard Lowe
Source: Schumacher [racing-cars.com]
---