January 18, 2017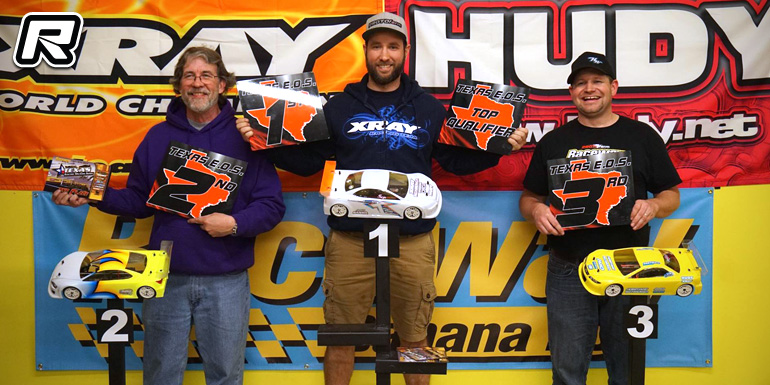 The sixth season of Texas's premier electric on-road race series got underway last weekend with the opening round at Banana Raceway in Dallas, Texas. This year's series consists of five races across the best tracks Texas has to offer. To emerge as the coveted series champion at the end of the season, racers will have to conquer tracks ranging from small indoor high-bite carpet tracks to large outdoor asphalt circuits. This weekend, the best electric on-road racers in the state, featuring former national and international champions, descended upon the high-bite carpet track at Banana Raceway. The event saw a full field of 75 drivers across six different race classes. In the premier Modified Touring class, current national champion Chris Adams put on a clinic in the A-main with a perfect run to back up his TQ position. Chris's Xray team mates Steve Breuer and Andrew Doherty would round out the top 3.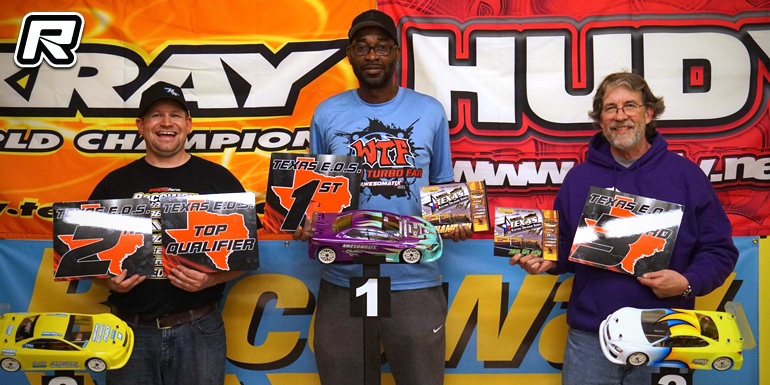 In the largest class of the event, 17.5 Touring, Awesomatix driver Chris Kemper drove the most consistent race in the final, which earned him first place ahead of TQ pace setter Andrew Doherty (Xray) and Steve Breuer (Xray).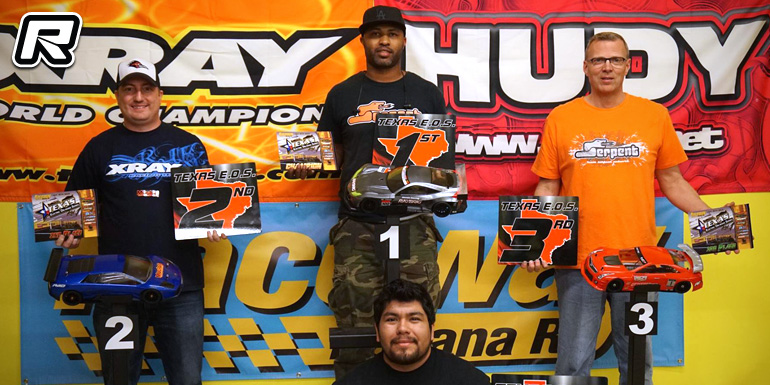 The second largest class in the event was USGT where sixth place qualifier Chris Jones (Serpent) would mount a large come from behind charge to claim victory from the early race leaders. Billy Land (Xray) and Jeff Whiting (Capricorn) completed the podium result.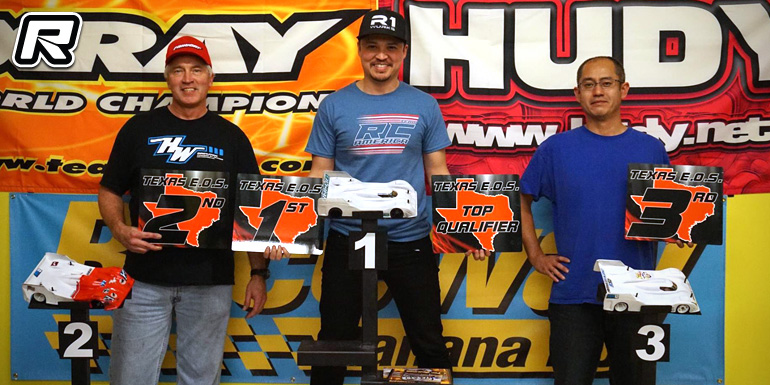 In the 17.5 1/12th scale A-Main, TQ setter Johnee Fenimore (Xray) would post the fastest single lap time on his way to securing 1st place in the A-Main. The RSD duo of Doug Bryson and Konosuke Koguchi occupied the remaining podium spots.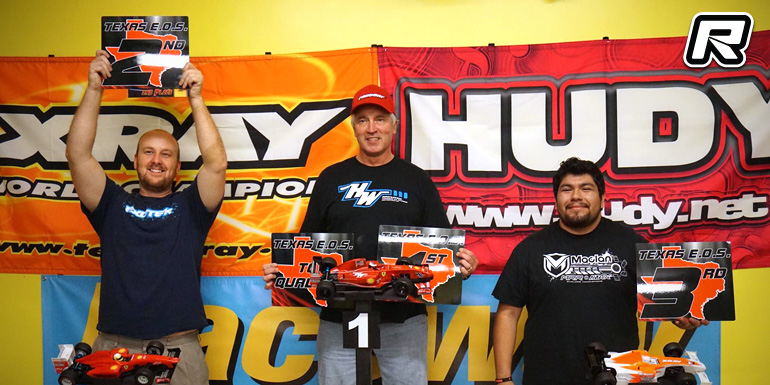 In Formula, A-Main winner Doug Bryson (Exotek) would be bested by Robert Bremer (Exotek) for fastest lap, but the unshakeable consistency of Bryson lead to a convincing victory from Bremer and Jose Moreno (Xray).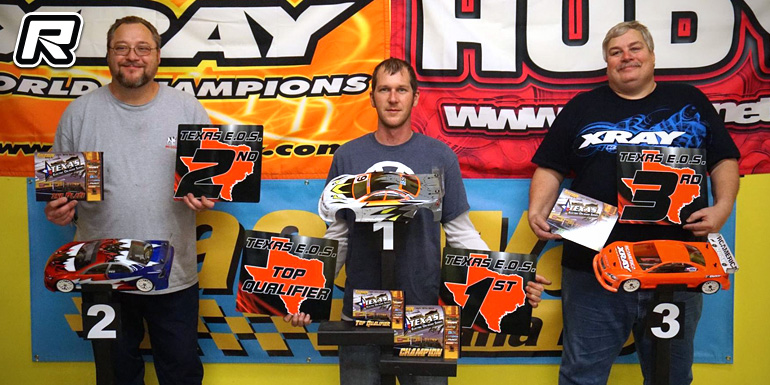 Finally, a first for the TEOS series, 25.5 TC made a successful debut, with Larry Meyers (Gizmo) pulling away from the rest of the field for the win in front of Joe Maxey (Team Associated) and Steve Crane (Xray). Round 2 of the TEOS will be held at Tyler RC Racing Complex in Tyler, Texas on February 19th.
Source: Texas EOS [texaseos.net]
---