January 20, 2017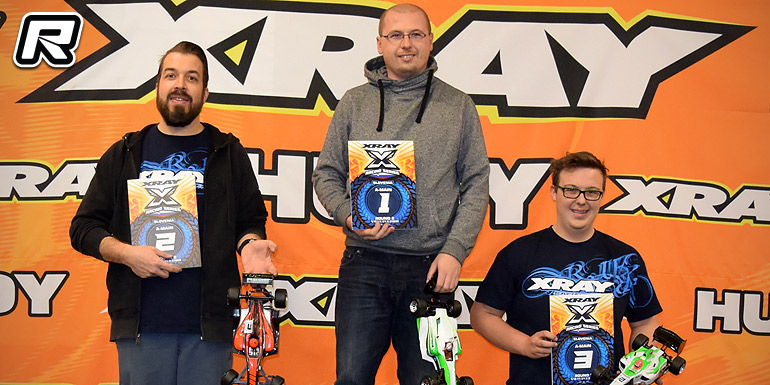 Round two of the Xray Racing Series Slovenia was held at the newly resurfaced track in Maribor. The new layout in combination with the proven ETS carpet made for close racing and in the Formula category it was Damir Cindrić to take the TQ after three round of qualifying in front of Matevž Furlan and Sašo Kramljak. The Touring Stock class had Jan Popič coming out fastest from Rok Rudl and Viktor Bolšec while in the fastest class of the weekend, 1/12th scale, Alojzij Osvald took the top qualifying honours from Herfried Pucher and Nejc Mihelič.

After the lunch break the finals would be held and in the Formula class Damir conserved his qualifying performance, coming out on top after the finals from Sašo Kramljak and Matevž Furlan.
Formula final results:
1. Damir Cindrić
2. Sašo Kramljak
3. Matevž Furlan
4. Borut Udovč
5. Riccardo Cauter
6. Darko Nemec
7. Simon Šušteršič
8. Sulejman Tabaković
In the Touring Stock category there was a battle between Jan Popič and Rok Rudl for the first place. In the opening main Jan made a mistake, allowing Rok to take the win while in the second leg Jan made no mistakes to take the win. This meant the decision for the overall win would be made in A3 and the battle was very close and hard, but due to the technical track no clean pass was possible for Rok, allowing Jan to take the win and with it the overall victory from Rok and Jan Pernarčič.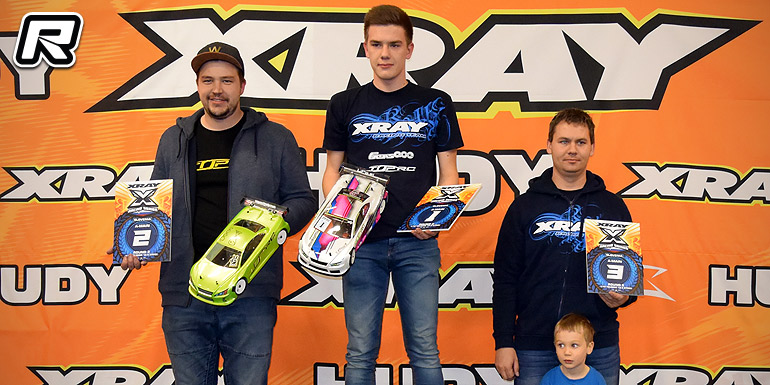 Touring Stock final results:
1. Jan Popič
2. Rok Rudl
3. Jan Pernarčič
4. Viktor Bolšec
5. Luka Bušac
6. Gregor Banko
7. Bjan Mikložič
8. Lovro Šušteršič
In the 1/12th pan car class Alojzij Osvald made a clean sweep to take the win from Nejc Mihelič and Herffried Pucher.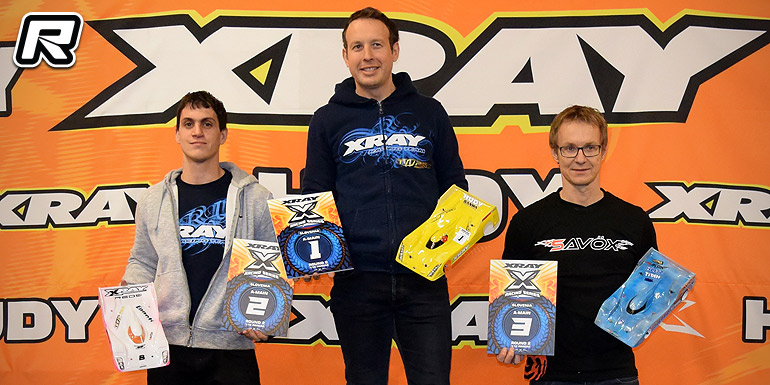 1/12th pan car final results:
1. Alojzij Osvald
2. Nejc Mihelič
3. Herfried Pucher
4. Gerald Stuckler
5. Stefan Hois
Source: Xray [teamxray.com]
---