February 2, 2017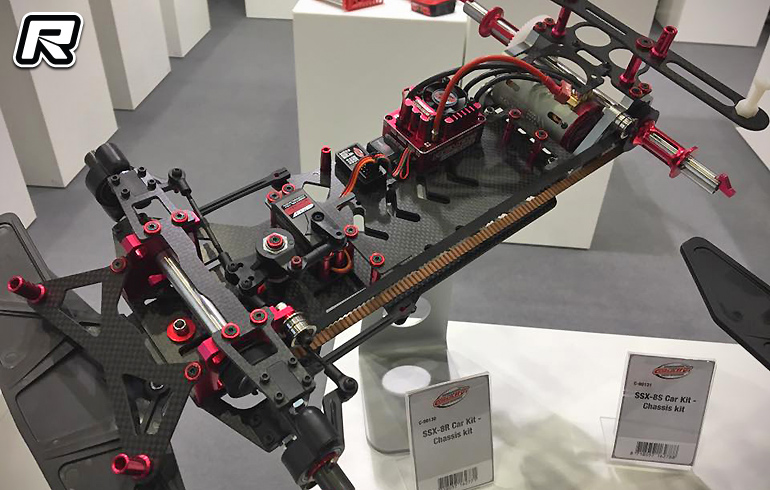 Former Dutch and now Belgian company Team Corally show off some of their new kits during this week's International Toy Fair in Germany. On show in Nuremberg are the new SSX-8R and SSX-8S 1/8th 4WD electric on-road cars. The rigid suspension vehicles fit into the growing class of 1/8th Electric Stock and they feature a unique front link-type suspension with pivot ball steering knuckles, they are belt-driven and are usable even with cheaper electronics thanks to their low weight. It is understood that the SSX-8 will become available as 8R include a range of option parts and also as more economically-priced 8S. We bring you more information on these kits as soon as they surface.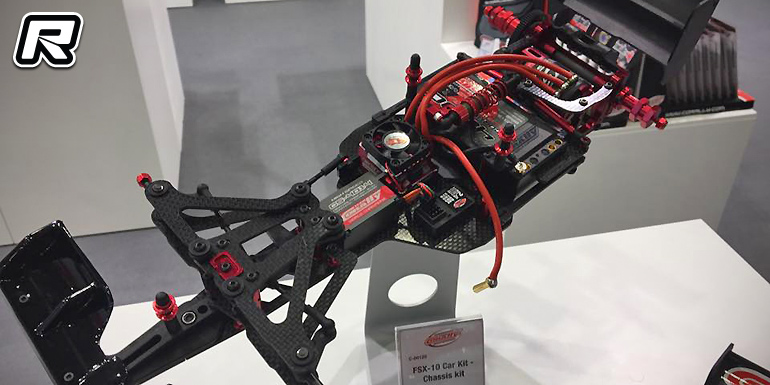 Next up is the FSX-10 formula car kit. The link-type car features sheet material upper and lower front A-arms, the chassis allows for longitudinal or transversal battery mounting and a sturdy, torsion-free motor pod makes for improved rear axle support.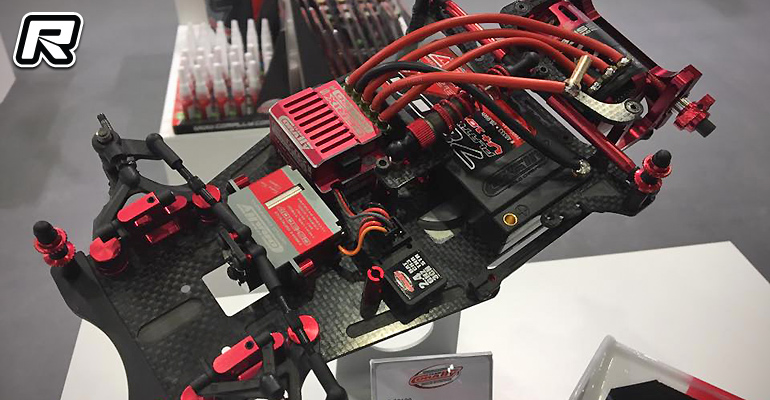 Also on show is the SSX-12 1/12th scale pan car. The chassis was designed for transversal battery mounting using rubber O-rings, it features a tough and highly adjustable aluminium and composite material front end and it comes with red anodised alloy parts throughout.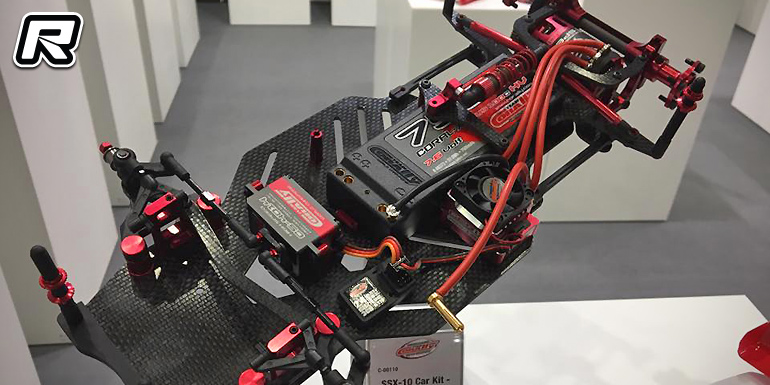 Based off of the SSX-12 is the SSX-10 200mm World GT pan car kit. It shared many parts such as the front end and a wide chassis plate makes electronics installation easy. The 1/10th and 1/12th cars are announced for some time now and the kits should hit stores soon.
Source: Team Corally [corally.com]
---