February 7, 2017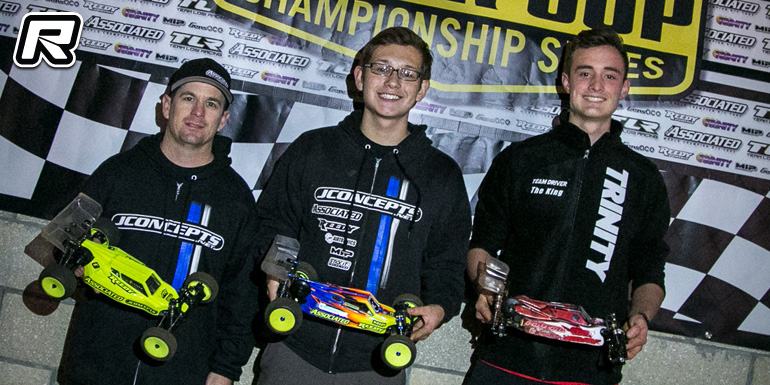 Over the weekend Florida's Lake Park played host to the second round of the JConcepts 2017 Spring Super Cup Series. The event was a fusion of New School meeting Old School as Lake Park once upon a time hosted one of the biggest races in the United States that saw roots dating back to the 80's – those referred to it as the Florida Winter Champs. Although the gear has changed with the advent of mid-motors cars, LiPos, brushless motors, and modern tire technologies, Lake Park was transformed into a modern day classic for the weekend with over 250 entries. Iconic for the red clay surface and great Florida winter weather, the Lake Park track crew, headed by long-time Florida native Ryan Eckert, did a fantastic job with track prep and layout. The layout was awesome and consisted of a great mix of jumps, elevation changes, and flow that resulted in a really fun track that was also a delight to race on.

One of the biggest factors that impacted racing was mother nature as the track and grip would evolve from the cold start of the day to face the beating heat of the sun midday. Later, racers would have to deal with the cold, slicker track conditions at night while racing under lights. The window of "dialled" was constantly shifting throughout the day, but that is part of the beauty of outdoor racing and this track had it by the truck loads. The 2WD Modified Buggy A-main saw class TQ and 2nd place qualifier make contact in the 1st turn resulting in the two falling back in the pack. This gave way to Team Associated's Daimon Borkowicz to take the lead and check out from the field. The battle would be for 2nd and 3rd between Team Associated's Paul Wynn and Xray's Landen Lewis. Nearing the end of the 5 minute main, Wynn would hold on to finish 2nd with Lewis finishing a very close 3rd.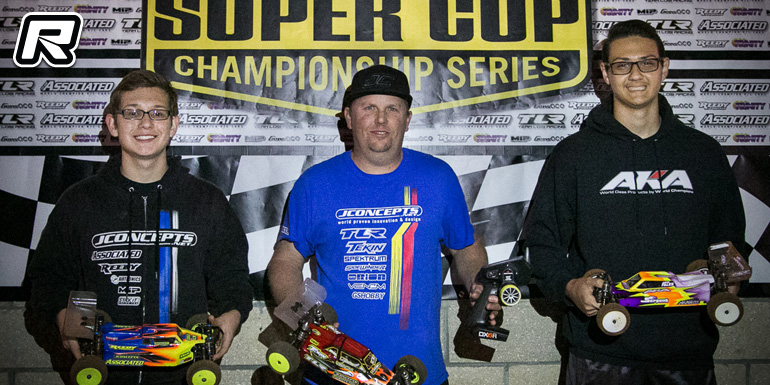 4WD Modified Buggy saw the class TQ, TLR's JR Mitch recover from an early mistake to recapture the lead and take the win. Making his way from 5th on the grid, Team Associated's Daimon Borkowicz would put in a terrific drive and minimalize his mistakes to find himself 2nd overall. Serpents' Justin Fales would momentarily take over the lead, but would fall back to 3rd and secure his podium spot with a great drive on the challenging evening slick track.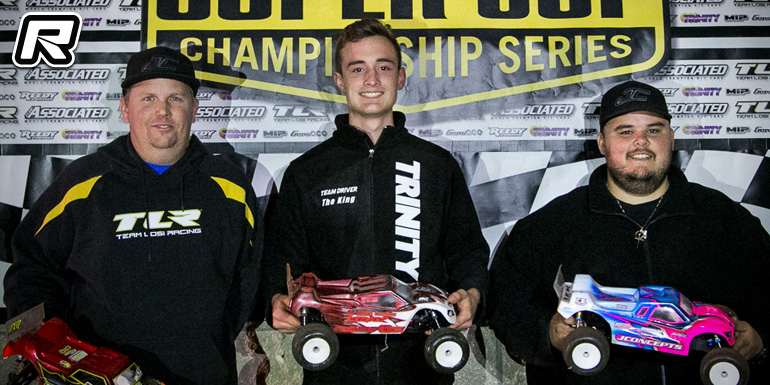 Modified Truck had Landen Lewis (Xray) taking a popular win from JR Mitch (TLR) and Jader Lopez (Team Associated) in second and third respectively.
More results and images can be found here.
Source: JConcepts [jconcepts.net]
---