February 14, 2017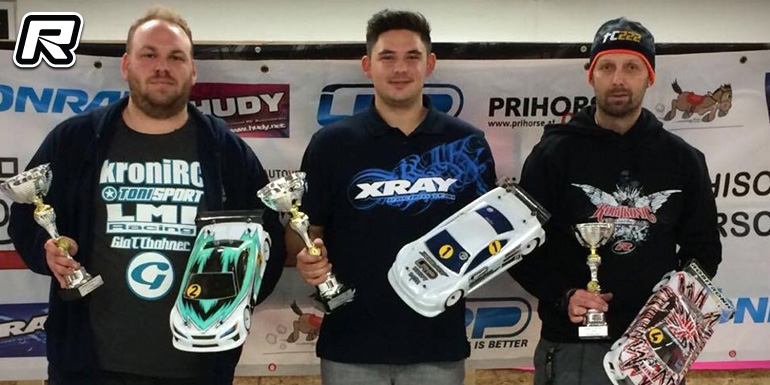 The Austrian town of Mistelbach near Vienna played host to the Austrian Indoor Nationals. The event was held in a total of five electric on-road classes and it attracted some of the country's fastest drivers. In the premier class of Touring Modified Patrick Gollner would take a dominant overall TQ after coming out fastest in four of the five qualifiers and he would also sweep the A-mains by winning all three legs. Sascha Klug would take the runner-up spot after some nice racing with Patrick while Christian Fraunschuh completed the top 3 result.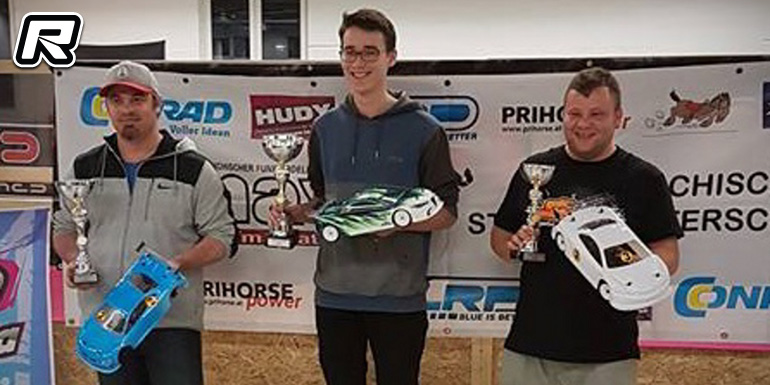 In Touring Stock Alexander Mayer took the TQ and he was able to win A1 and A2 to grab the overall win early. Christian Völker couldn't match Alex' speed but would take the runner-up spot in front of Roland Bauer.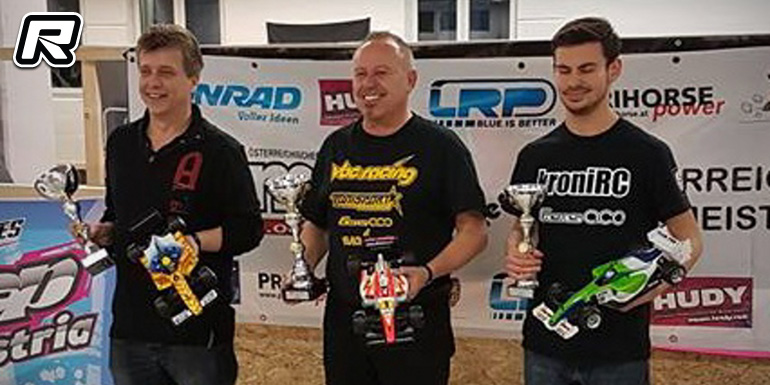 In the Formula class and after a 1-year break from the nationals Herbert Weber was back in force. But it wasn't an easy affair for him, as Andreas Stiebler was hot on his heels. Also Thomas Dvorsky was in the mix and after the five qualifiers Herbert would take the TQ in front of Andreas and Thomas. In the opening final Herbert made some mistakes, allowing Thomas to take the win. A2 saw a big fight of Herbert and Andreas, both were racing each other hard and ultimately Herbert could take the win in A2 and also in the final main to take the title from Thomas and Andreas.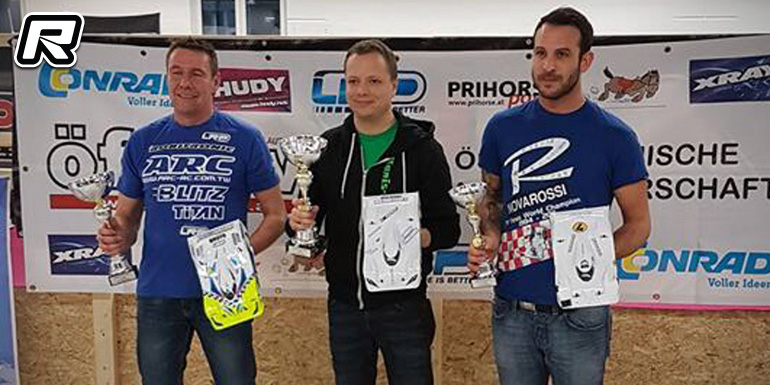 1/12 Modified was dominated by Rene Dockter and Toni Eder. Both were significantly faster than the rest of the field and in the end Rene would take the TQ and also the wins in A1 and A2 to take the overall title from Toni Eder and Kurt Hubeny.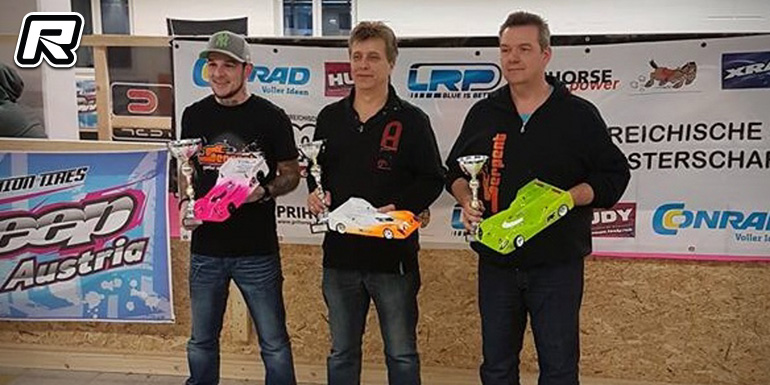 1/12th Stock saw a sweep of Thomas Dvorsky who took the TQ and wins in all three finals to take the day's win from Friedrich Pfeiffer and Andreas Scheuch.
Source: Xray [teamxray.com]
---