February 7, 2017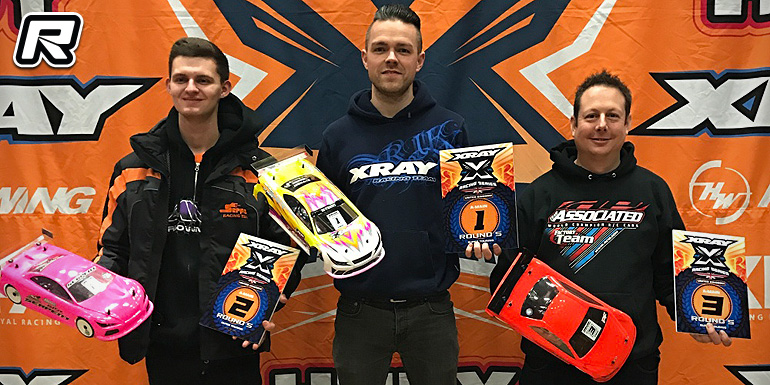 The recent fifth round of the CWIC Xray Racing Series UK saw ever increasing entries with some top names either making their debut or a return to the series. Olly Jefferies continued his dominance in the Super Touring class taking TQ and back to back final wins. from Alex Thurston (Serpent) and Chris Grainger (Team Associated).
Super Touring final results:
1. Olly Jefferies
2. Alex Thurston
3. Chris Grainger
4. Tom Green
5. Nick Waywell
6. Liam Hammond
7. Scott Booth
8. Phil Vickers
9. Alex Everett
The CWIC XRS's most successful class, Pro Stock, was once again dominated by Zak Finlay (Xray) even though he was pushed in qualification by Jonny Bowden. He won though and took back to back victories in the finals. Marcus Askell (Xray) came in second while Dan Blake (Xray) continues his great series of results also and liking good for a championship podium.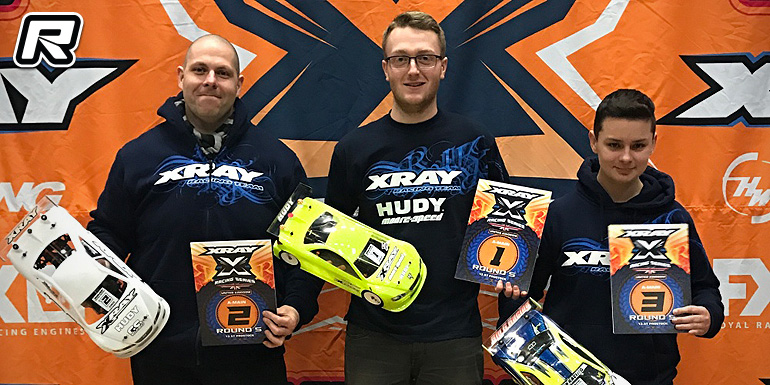 Pro Stock final results:
1. Zak Finlay
2. Marcus Askell
3. Dan Blake
4. Andy Travis
5. Shaun Ogden
6. Chris Gunter
7. Jon Bowden
8. Michael Bolt
9. Jon Seals
10.Steve Davis
Formula seen the Lee's (both Xray) battle it out for the victory with Dan Blake (Xray) keeping them honest.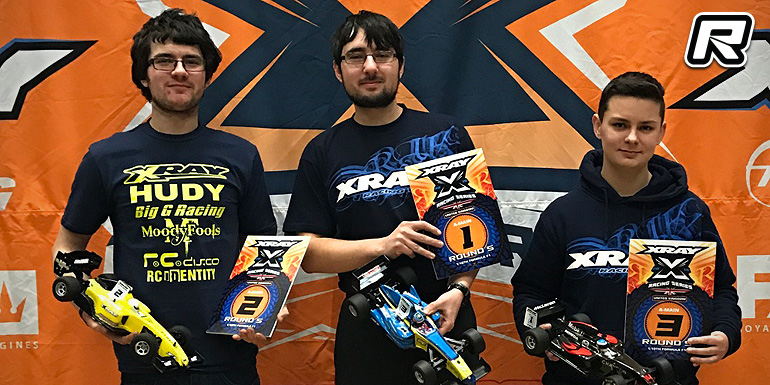 Formula final results:
1. Michael Lee
2. Luke Lee
3. Dan Blake
4. Jonathan Simblet
Once again the well attended GT12 CWIC XRS support class seen Tom Hampson take both finals to take the overall win.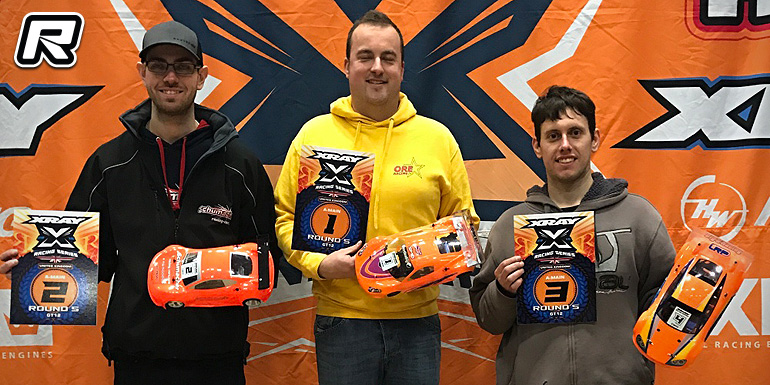 GT12 final results:
1. Tom Hampson
2. Chris Gunter
3. Jonathan Simblet
4. Lee Owen
5. Rob Jackson
6. Tony Wade
7. Simon Biles
8. Mark Bruten Young
9. Daniel Sparrow
10.John Ridding
In LMP 1/12th, given the absence of Jimmy Maddison, the win was up for grabs. Sam Exton continued his recent success in the class.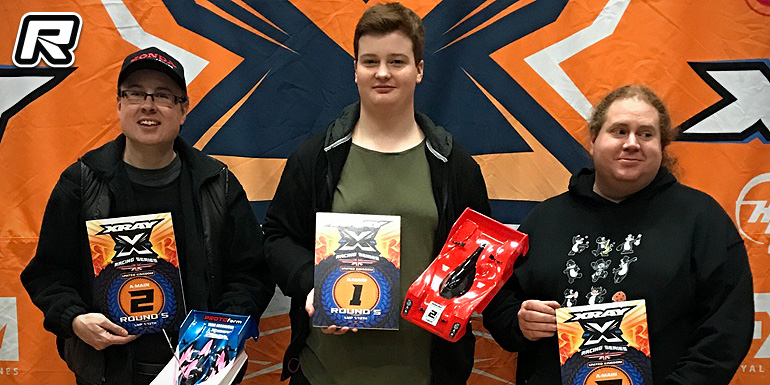 LMP 1/12th final results:
1. Sam Exton
2. Paul Ash
3. Daniel Sparrow
4. Mark Winslow
5. James Alexander
Source: Xray [teamxray.com]
---