February 1, 2017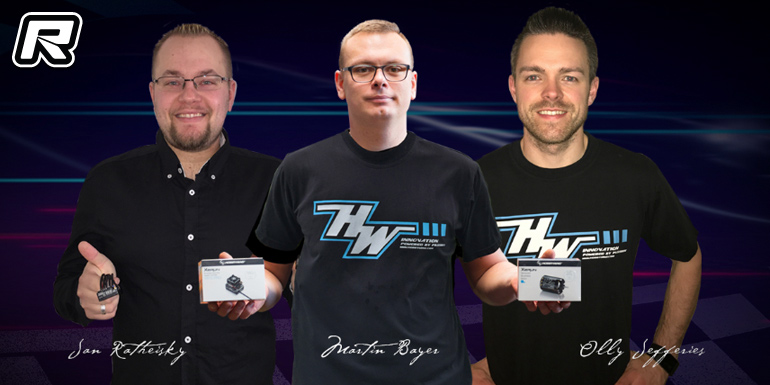 Hobbywing have welcomed Xray's Martin Bayer, Olly Jefferies and Jan Ratheisky to their factory team. The three will be running Hobbywing electronics from February with Martin being an important member of the growing off-road factory team while Jan will also be Hobbywing's trackside support at all major on-road events in Europe.
Martin says:
I am very happy I can join the Hobbywing factory racing team. I tested many products last month to choose what is best for me. After first lap with Hobbywing I know immediately this is what I need. The control feeling is incredible and power delivery is so smooth but in same time I have a lot of power delivered on wheels. I am very happy to represent Hobbywing on all international races and give best support to the customers.
Jan says:
Thanks a lot to Hobbywing for the chance to being part of their factory team for the next years. I'm very excited about the upcoming time and will use all my knowledge bring the best possible result. I will be present as trackside Hobbywing supporter at most of the major European races like the ETS, Euros and else. I will also help Hobbywing to build their European racing team. See you at the tracks around the world.
Olly says:
I'm extremely excited to be joining Hobbywing in 2017 and beyond. The quality of the products is phenomenal along with the performance and reliability. I look forward to using the motors and speed controllers on some of our large UK tracks. Thanks to Hobbywing for this opportunity.
Source: Hobbywing [Hobbywing.com]
---