February 27, 2017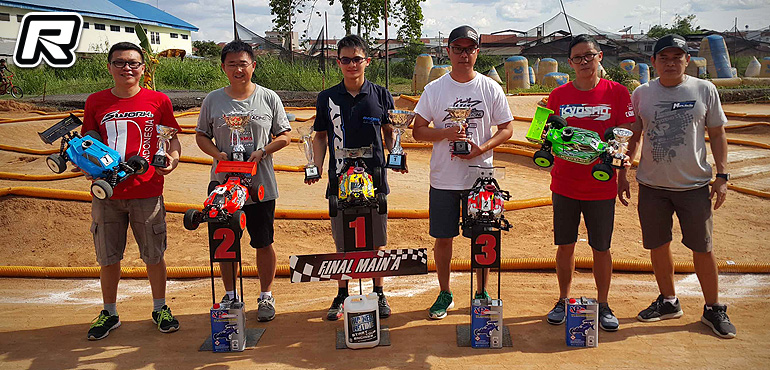 The 7th annual 2017 MRCC Challenge was held this past weekend at the Medan Radio Control Community track in Medan, North Sumatera, Indonesia. A total of 22 drivers from Jakarta, Bandung, Solo, Kendari as well as local drivers attended the event that saw six rounds of 10-minute qualifying with the four best rounds to count. Jason Nugroho (Xray/Novarossi) would take the TQ after the qualifiers and he also came out on top after the 60-minutes A-main event, taking the day's win from Stanley Wangsanegara (HB Racing/O.S.) and Adrian Wicaksono (HB Racing/Reds Racing) in second and third respectively.
Final results:
1. Jason Nugroho – Xray/Novarossi
2. Stanley W – HB Racing/O.S.
3. Adrian Wicaksono – HB Racing/Reds Racing
4. Edy St – SWorkz/SPower
5. John Agus – Kyosho/O.S.
6. Andre S – Mugen/O.S.
7. Edianto – Kyosho/O.S.
8. Indra Liono – Xray/SPower
9. Faisal Ali – Kyosho/Reds Racing
10.Patrix – JQRacing/Alpha
11.Dimaz – HB Racing/Reds Racing
12.Jeffry – Kyosho/O.S.
Thanks to Michael Nugroho for the report.
---