February 21, 2017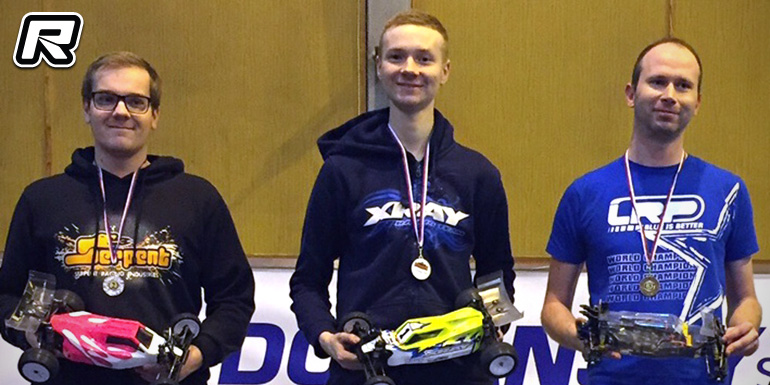 Round five of the Czech Open Challenge was held this past Sunday in Prague. The usually low-grip track offered a very easy layout this time which was welcomed by most of the drivers. In the 2WD Buggy class Xray's Kaja Novotny was on fire and he would grab the overall TQ and after the finals he would also come out on top. Michal Blahovsky (SWorkz), who was able to challenge Kaja in the opening stages of each leg, ended the day on the 2 spot from Team Associated driver Arnold Lorenz in third.
2WD top 5 results:
1. Kaja Novotny – Xray
2. Michal Blahovsky – SWorkz
3. Arnold Lorenz – Team Associated
4. Marek Ornst – Xray
5. Martin Koncel – Xray
The 4WD qualifiers also saw Kaja making a clean sweep, taking the pole position for the triple mains from Petr Tomasek, Marek Ornst and Frantisek Kalenda. In the finals Kaja left no chance for his competitors, taking his second win of the day with Petr Tomasek, Marek Ornst and Frantislaw Kalenda all having a shot on the runner-up spot before the final A-main but ultimately Petr would come out on top to grab the runner-up spot from Marek.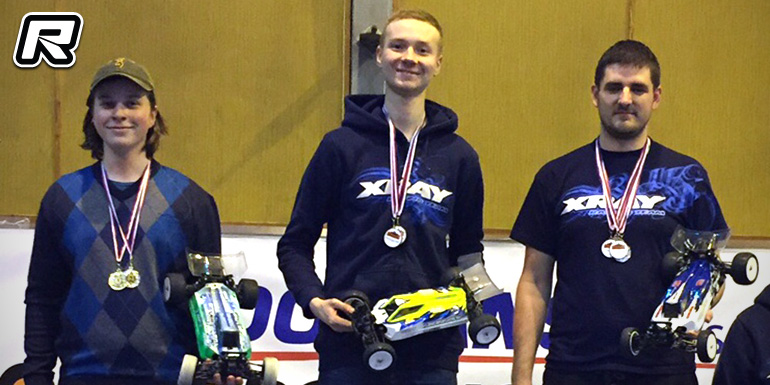 2WD top 5 results:
1. Kaja Novotny – Xray
2. Petr Tomasek – Xray
3. Marek Ornst – Xray
4. Frantisek Kalenda – Xray
5. Michal Blahovsky – SWorkz
Source: Xray [teamxray.com]
---