February 23, 2017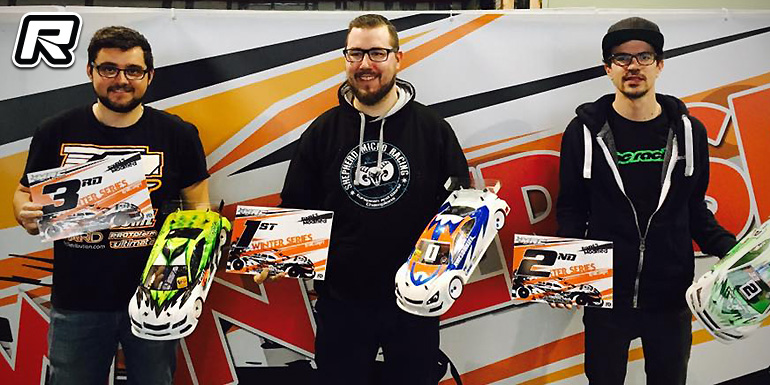 The fourth and final round of the MRC Longwy Winter Series was held at the MRC Longwy club and it again attracted some of the fastest racers of the region. In the premier Touring Modified class it was Olivier Bultnyck who took the day's win from Lucas Urbain in second and Remi Callens third.
Touring Modified final results:
1. Olivier Bultynck
2. Lucas Urbain
3. Rémi Callens
4. Nicolas Delisé
5. Thomas Stenger
6. Patrick Beck
7. Jonathan Gergen
8. Laurent Libar
9. Jacques Libar
10.Sébastien Lafrate
In Touring Stock 10.5T Jan Bickendorf ended the day on the top of the podium with Richard Volta coming in second and Joe Streff third.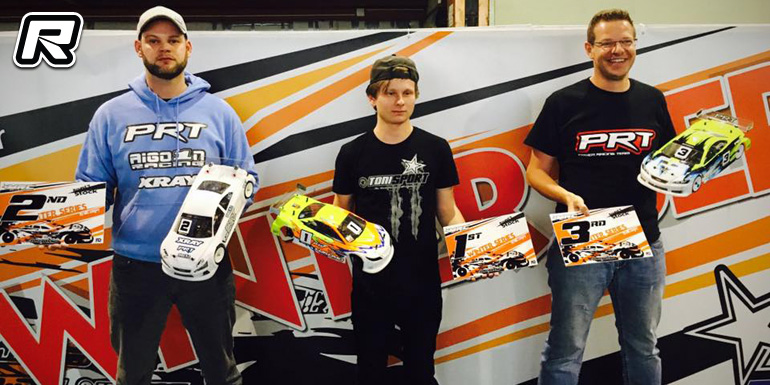 Touring Stock 10.5T final results:
1. Jan Bickendorf
2. Richard Volta
3. Joe Streff
4. Alexander Becker
5. Jacques Libar
6. Dirk Rischard
7. Jérémy Clavey
8. Laurent Mille
9. Dejan Schoenfeld
10.Stefan Rommens
Touring Super Stock 13.5T was won by Manuel Wagner from Alexandre Duchet and Mathieu Picaude in second and third respectively.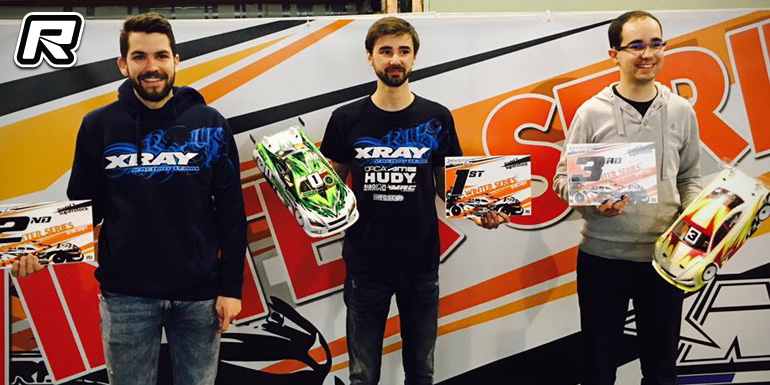 Touring Super Stock 13.5T final results:
1. Manuel Wagner
2. Alexandre Duchet
3. Mathieu Picaude
4. Stefan Rommens
5. Hai Long Tran
6. Carsten Neudeck
7. Jörg Mayers
8. Eugene Orer
9. Michael Ribault
10.Andre Klink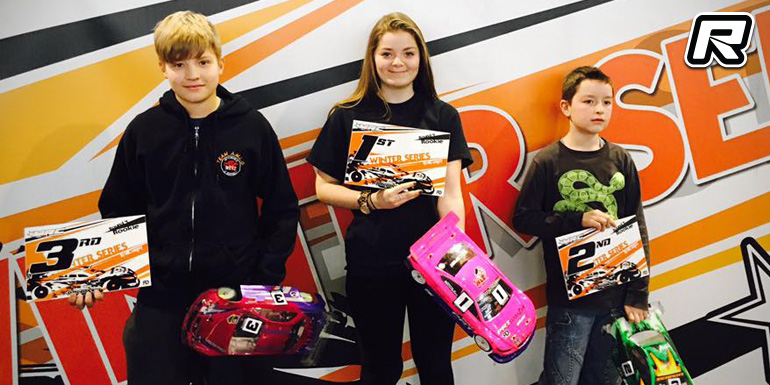 Last but not least in the Rookie class it was swift Marina Backiewick to bring home the win from Jannick Becker and Benoit Siedel.
Source: HRC Distribution [hrcdistribution.com] | Images: MRC Longwy
---