February 16, 2017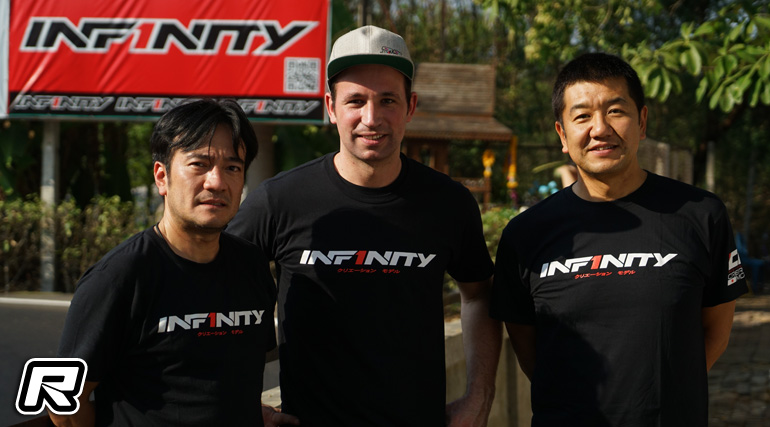 Marc Rheinard has announced that he has signed to race for electric touring car newcomers Infinity with the 4-time World Champion 'excited by the new challenge' of a 2-year contract with the Japanese manufacturer. Electric touring car's most successful driver, winning its top prize three times, the German established himself as one of the sport's all time greats through a driver/manufacturer relationship that spanned an impressive 22-years. Cutting his teeth in racing at the controls of a Tamiya, Rheinard and the iconic R/C brand became a formidable force starting out with a first World title together in 2004 and two further back to back titles in 2008 and 2010. This golden era however was to come to an unexpected end in December when Tamiya shocked the racing world with the news they were calling time on their TRF race team. Through his admirable loyalty to Tamiya, he had never been available before to rival Touring Car manufacturers so one positive of the news was that it presented the opportunity to other manufacturers to try and secure the services of the 30-year-old. Receiving a number of offers, and taking his time to carefully consider each of them, it was to be the ambitious plans of Infinity that would secure Rheinard's signature marking the beginning of a brand new chapter in his career. The deal also comes as a major boost to Infinity as they embark on their first foray in EP touring car with them also announcing the signing two of Rheinard's former TRF team-mates, 2014 World Champion Naoto Matsukura and Akio Sobue, will all three making their Infinity debut at the TITC in Bangkok this weekend.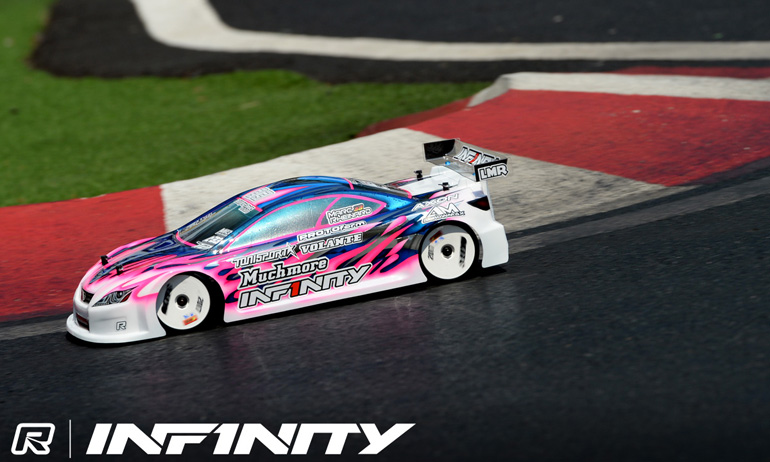 On officially announcing he has joined Infinity, the news somewhat diluted by him having been spotted earlier in the week wearing an Infinity shirt during open testing ahead of the TITC, Rheinard said, 'I'm excited by the new challenge. All my professional career I have been a Tamiya driver and while I have raced for other manufacturers in other classes, at the start of every season my number 1 priority was to represent Tamiya in Touring Car. It was a strange feeling when I got confirmation the TRF team was to stop and to find myself in a position I had never been before but as one door closed others opened and Infinity is my choice for the next chapter in my career. After doing the final round of the ENS with Infinity last year I got a good insight into the team and the company's future ambitions. Am I nervous about the change? Sure I am. Infinity is completely new to electric touring car and has only been around for one full season of nitro racing. When I turned professional with Tamiya they where already the best known model car company in the world. In contrast Infinity is the new kid on the block but they have big goals and I'm excited about working with them on building Infinity into a respected brand.' Another influence for Rheinard signing was Infinity team principal Kenji Taira's own passion for Tamiya, the Indonesian businessman an avid collector of Tamiya cars. 'Kenji is an RC enthusiast, he loves to go racing himself, and like me he started with a Tamiya. Even now that he is a manufacturer of cars himself he still continues to collect Tamiyas and this shared passion we have for the blue & red stars logo also influenced my decision to go with Infinity.'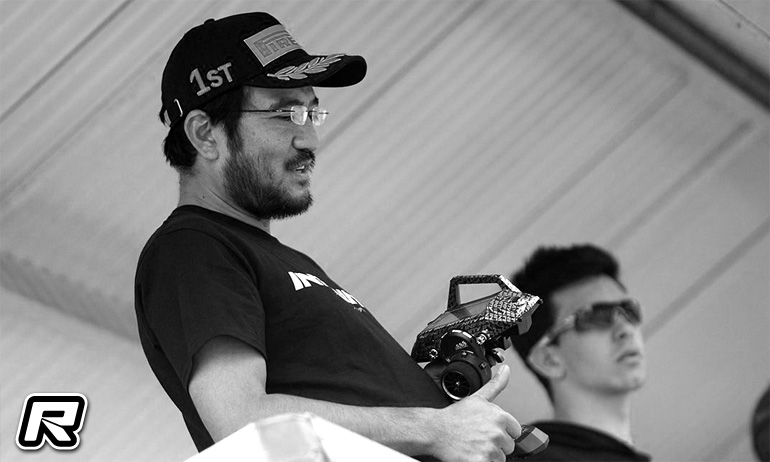 Commenting on the announcement, Taira is thrilled that Rheinard had chosen to sign for the burgeoning manufacturer. A keen racer himself, he said, 'I am a huge Tamiya fan and with Marc the face of this great company for many years I have followed his career with extra interest. After it was confirmed that the TRF team was to be discontinued it presented the opportunity to involve Marc in our own EP touring car project. We had already worked with Marc through our nitro programme but to have him choose Infinity for the class he is most respected for is a great privilege for Infinity. The whole team is excited about working with Marc. The last time he worked together with Jilles (Groskamp) they went on to claim 3-consecutive World titles and to have kind of experience is a huge asset to our company in its infancy.
While Rheinard's key focus with Infinity will be electric touring car, 2017 seen very much as a development year ahead of the 2018 World Championships, he will also run a 1:10 Nitro programme. A former 200mm Nitro Onroad World Championship podium finisher, he will form part of the driver line-up that will set out to defend the Euro Nitro Series title won with Teemu Leino last year.
---