February 13, 2017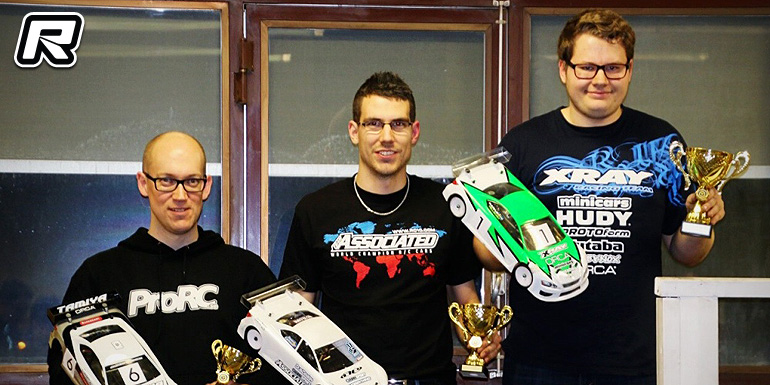 The fourth round of the South Swedish Indoor Cup was hosted by Waxjo MS and held in the small town of Alvesta. Even though the track is quite small, it offered a very nice flow with a lot of speed and traction. In the Touring Modified class local talent Markus Hellquist (Xray) would top the qualifiers ahead of his club mate Erik Ström (Xray) and third placed Daniel Carlsson (Team Associoated), less than a second behind. In the Formula class Fredrik von Elling (Xray) took an uncontested TQ ahead of Raymond Oskarsson (Xray). Günter von Elling (Xray) secured the 3 spot on the grid a couple of second behind.

In the Touring Modified A-mains, Markus Hellquist secured the overall victory with two easy wins. The battle for the remaining podium spots was a pretty intense one and ultimately Daniel Carlsson took the took the runner-up spot ahead of Jonas Andersson (Tamiya) in third.
Touring Modified final results:
1. Markus Hellquist – Xray/ORCA
2. Daniel Carlsson – Team Associated/Hobbywing
3. Jonas Andersson – Tamiya/LRP
4. Mikael Fransson – Team Associated/Hobbywing
5. Fabian Vernersson – Serpent/Hobbywing
6. Erik Ström – Xray/Hobbywing
7. Andre Fossto – Yokomo/Hobbywing
8. Lukas Knutsson – Serpent/–
9. Christian Holmström – Serpent/–
10.Mattis Järgren – Xray/–
In the Formula finals Fredrik von Elling took three convincing victories, ahead of Raymond Oskarsson and Günter von Elling.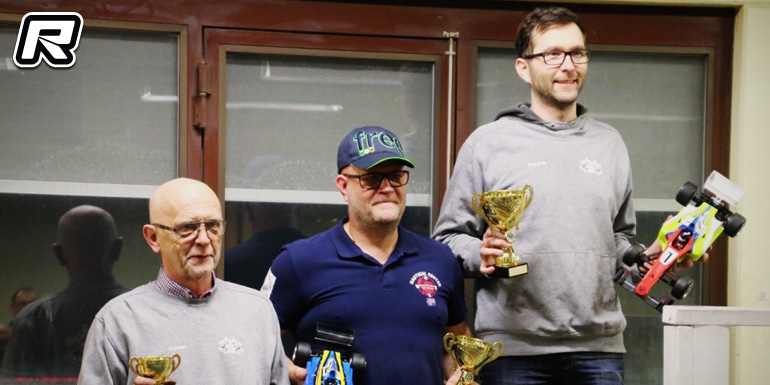 Formula final results:
1. Fredrik von Elling – Xray
2. Raymond Oskarsson – Xray
3. Günter von Elling – Xray
4. Kalle Helgen – VBC
5. Johnny Karlsson – Tamyia
6. Johan Sjögren – n/a
7. Johan Blomqvist – n/a
8. Elsa Bohman – n/a
Source: Xray [teamxray.com]
---