February 20, 2017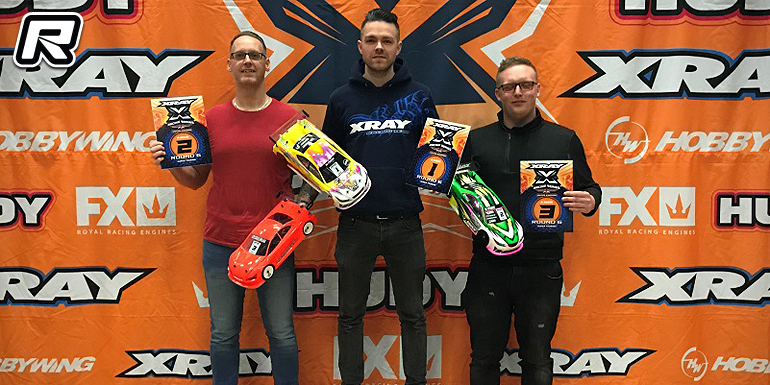 This past weekend was the penultimate round 6 of the CWIC Xray Racing Series UK. In Super Touring Olly Jefferies further cemented his dominance on the class with another back-to-back finals win. Jon Seals followed Olly at the finish line claiming second and building further on his 4th place last round, BGR's Tom Green took the 3rd sport on the podium.
Super Touring final results:
1. Olly Jefferies
2. Jon Seals
3. Tom Green
4. Liam Hammond
5. Nick Waywell
6. Alex Everett
7. Phil Vickers
Pro Stock seen Zak continue his perfect series so far. Marcus Askell falling in behind Zak and BGR's Dan Blake made up the podium.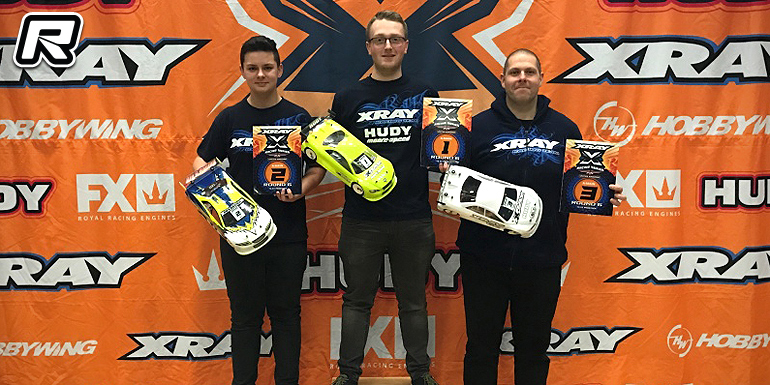 Pro Stock final results:
1. Zak Finlay
2. Marcus Askell
3. Dan Blake
4. Shaun Batt
5. Michael Bolt
6. Shaun Ogden
7. Steve Davis
8. Richard Gorringe
9. Andy Travis
10.James Millbank
Formula had a bit of a mix up on the podium as the larger field at this round made for a great race and Dan managed to top the podium followed by the Lee brothers in 2nd and 3rd.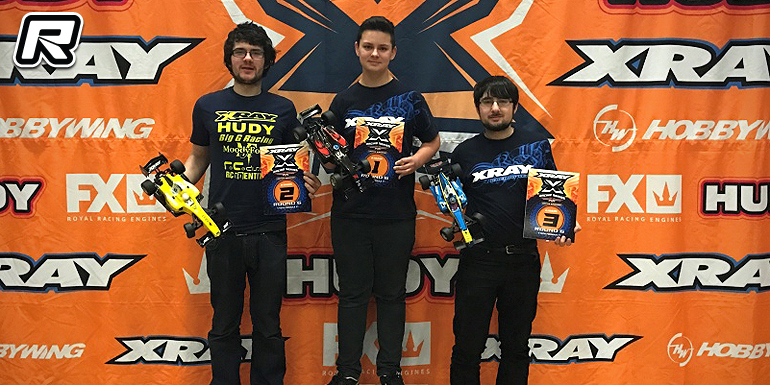 Formula final results:
1. Dan Blake
2. Luke Lee
3. Micahael Lee
4. Jonathan Simblet
5. Remo Casadei
6. Jeff Smith
7. Shaun Batt
8. Duane Pearce
In LMP 1/12th Daniel Sparrow toped the podium with Sam Exton keeping up his great record of podium finishes and James Alexander made up the 3rd spot.
LMP final results:
1. Daniel Sparrow
2. Sam Exton
3. James Alexander
4. Remo Casedi
5. Steve Jones
6. Riley Mills
GT12 was once again a well populated class even after the success of the GT12 Worlds. Tom Hampson locked Chris out of the top spot with BGR's Jonathan Simblet taking 3rd.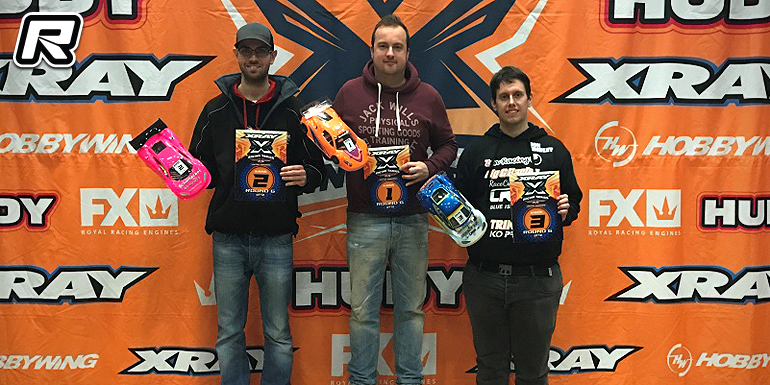 GT12 final results:
1. Tom Hampson
2. Chris Gunter
3. Jonathan Simblet
4. Lee Owen
5. Tony Wade
6. Mark Bruton-Young
7. Paul Braver
8. Adrian Parkes
9. Simon Biles
10.Carl Boswell
Source: Xray [teamxray.com]
---