March 14, 2017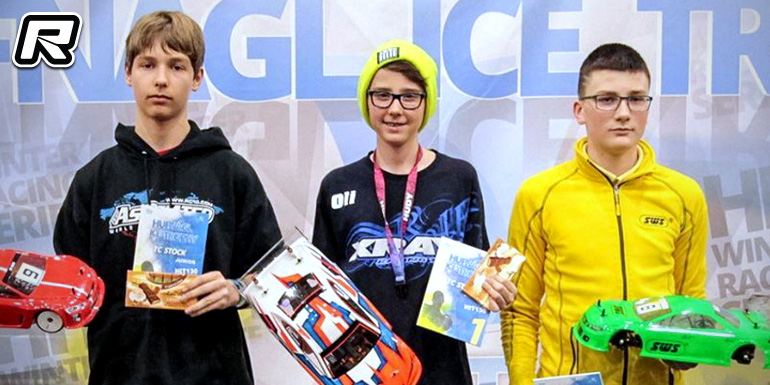 The Czech-based HIT 130 electric on-road series is in its final stages of the 2016/17 season with the recent round attracting a good amount of national and even international drivers. The event was an unofficial warm-up for the forthcoming Czech National Championship and so head track designer, Martin Babovsky created a pretty challenging layout that separated the boys from the men. In Touring Stock young Oliver Havranek took the TQ and he also came out on top of the field after the A-mains to grab the day's win from a chasing Ludvik Kurecka on the runner-up spot. Behind the two Karel Kratochvil secured himself the final podium spot from son Martin.
Touring Stock final results:
1. Oliver Havranek
2. Ludvik Kurecka
3. Karel Kratochvil
4. Martin Kratochvil
5. Tono Sloboda
6. Marketa Vitamvasova
7. David Mestan
8. Simon Horak
9. Matej Babovsky
10.Jakub Dalecky
Racing in the Touring Modified class was pretty intense with especially the A-main being a very entertaining affair. Zdenko Kunak would take the TQ although this event marked the first outing with a new car but he was still quick enough to leave Sweden's Magnus Vässmar behind while Oliver Havranek would obtain the P3 spot on the grid. In the finals Zdenko was under pressure of Magnus but the two would bring home their respective qualifying positions while behind them Oliver Havranek and Kuba Simurda battled for the remaining podium spot. Ultimately Oliver would prevail, bringing home the third place from Kuba.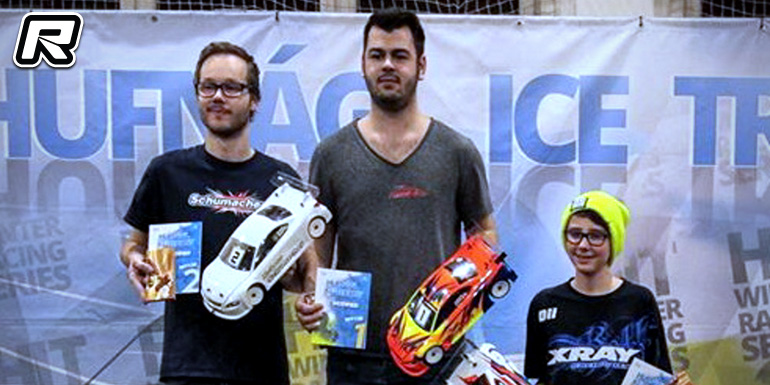 Touring Modified final results:
1. Zdenko Kunak
2. Magnus Vässmar
3. Oliver Havranek
4. Kuba Simurda
5. Matej Sulc
6. Ladislav Lebanek
7. Ludvik Kurecka
8. Michal Vitamvas
9. Radek Voda
10.Martin Babovsky st.
In the Formula class Lukas Hoch's domination continued even at the last round of the series. Separation between the first and second place driver was huge but at least there was a nice fight for the second spot between Petr Novotny and Simon Horak. At the end Simon could enjoy the runner-up spot, leaving Peter behind in third.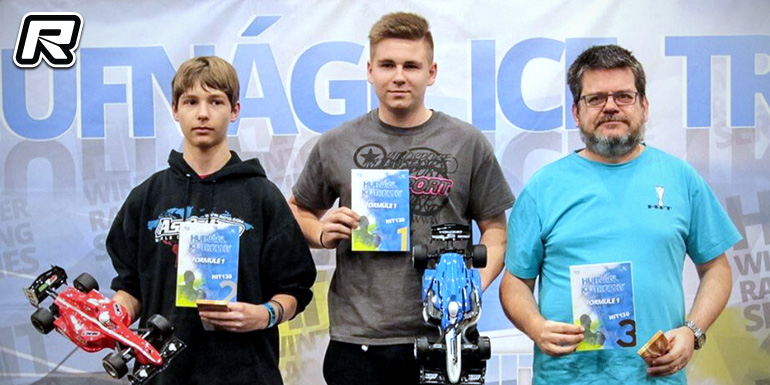 Formula final results:
1. Lukas Hoch
2. Simon Horak
3. Petr Novotny
4. Svetlin Douhlevski
5. Martin Janicek
6. Ales Horak
7. Dusan Bayer
8. Ladislav Holasek
9. Jakub Vicha
10.Leos Bulva
Source: Xray [teamxray.com]
---