March 4, 2017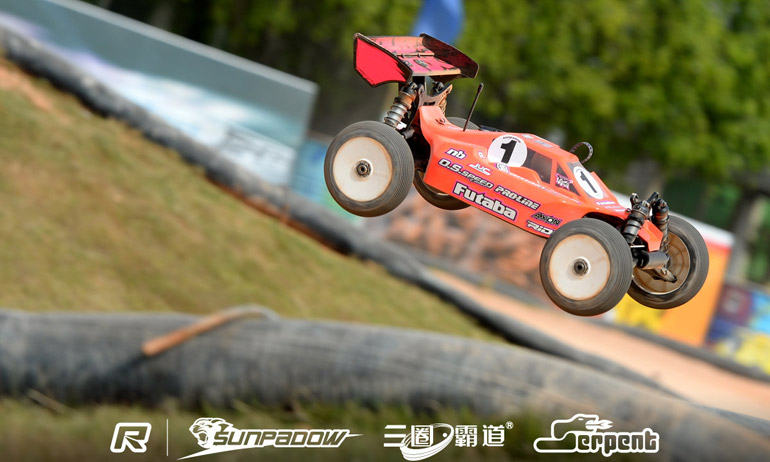 The opening day of qualifying got underway at ARC International Raceway in Xiamen, China for the 2017 Guan Kou Sunpadow Offroad GP with 3 rounds for Nitro Buggy followed by 2 rounds for EP Buggy. Round 1 in Nitro Buggy saw first blood go to Atsushi Hara, a number of errors by Serpent driver Joern Neumann, including a costly error on the main straight that lost him 10 seconds, allowing his team mate Shin Adachi to take 2nd spot for the round with Joern having to settle for 3rd.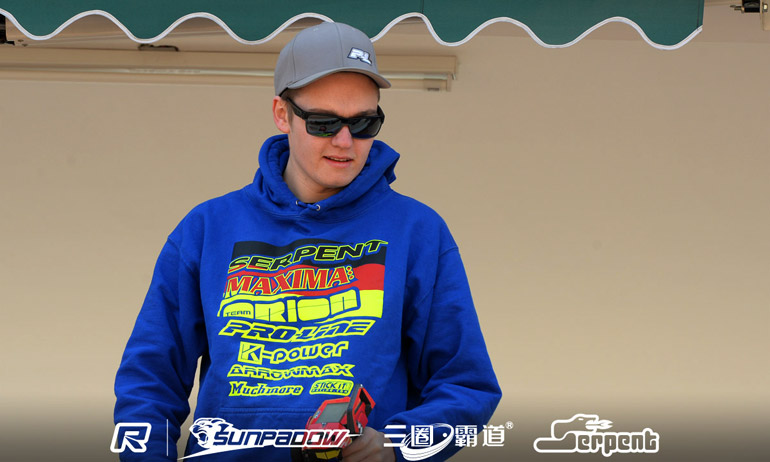 With the opening round mistakes behind him, the rest of the day would turn into the Neumann show as the German dominated proceedings to take a clean sweep of all remaining qualifiers in both classes. The second round of Nitro buggy would see Hara make a small early mistake that due to a slow marshall turn into a big mistake, which while he would recover throughout the run, saw him take 3rd behind Korean Kyosho driver Dani Choi in 2nd, with Adachi again putting in a solid run to take 4th.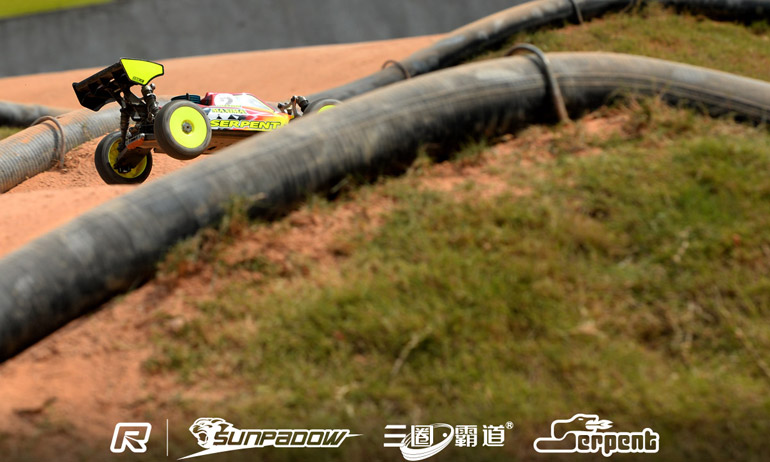 The final round of Nitro buggy would again see the same drivers at the top of the timesheets however two flameouts from Hara saw the Japanese driver retire. Neumann would again take a clear 1st for the round despite a coming together with a slower car that saw him lose 8 seconds but despite this he would be 5 seconds up on Mr Consistent Shin Adachi in 2nd. Dani Choi again put in a good run to take 3rd for the round, just ahead of multiple Taiwanese Champion Chen Guanxian in 4th.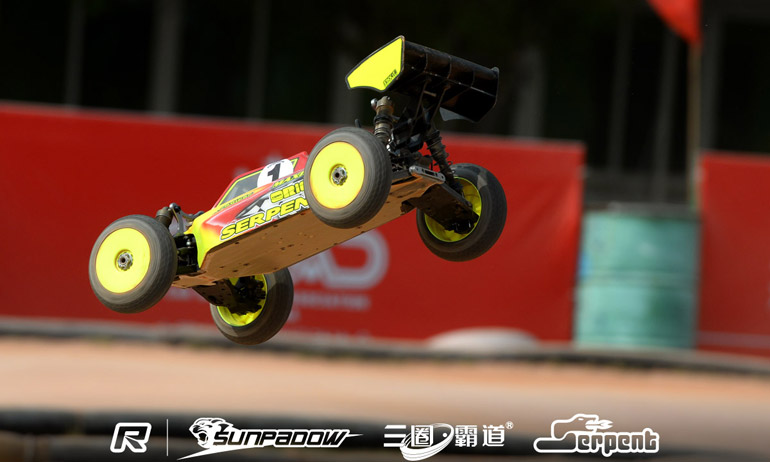 Moving over to EP Buggy and with only 4 heats the rounds came by very fast. No surprises as Joern Neumann would again set the pace, a huge 12 second advantage over the 6 minute run in Q1 thanks in part to a late mistake by Hara that would see him fall back to 3rd behind Choi who took 2nd for the round. Q2 was more of the same from Neumann but the advantage was greatly reduced despite the Serpent driver setting a faster time. This time the main challenge came from his team mate Shin Adachi who ended the round 2nd, only 5 seconds back, with Hara taking 3rd, 7 tenths behind his fellow Japanese driver.
View our complete event coverage (in Chinese) here & event image gallery here.
---