March 20, 2017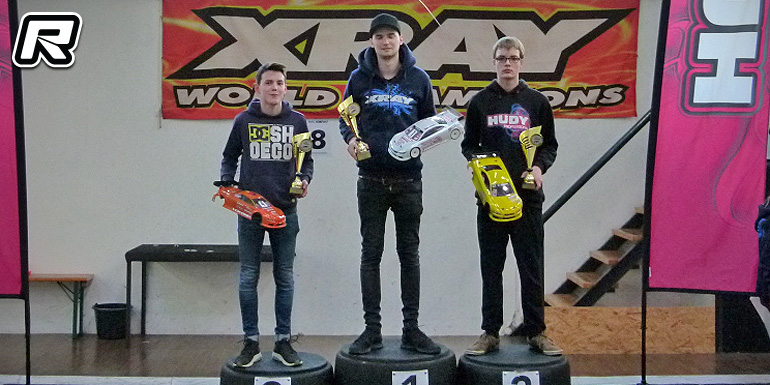 The Eifel-Ring near the famous Nürburgring recently played host to the final round of the Xray Racing Series Germany. Nearly 40 entries for the five classes of Touring Modified, Touring Stock, FWD, Formula and 1/12th scale were received and in the Touring Modified class it was Tim Wahl (Xray) who took the winning honours from Florian Fink (Xray) in second and Clemens Neubert (Yokomo) third.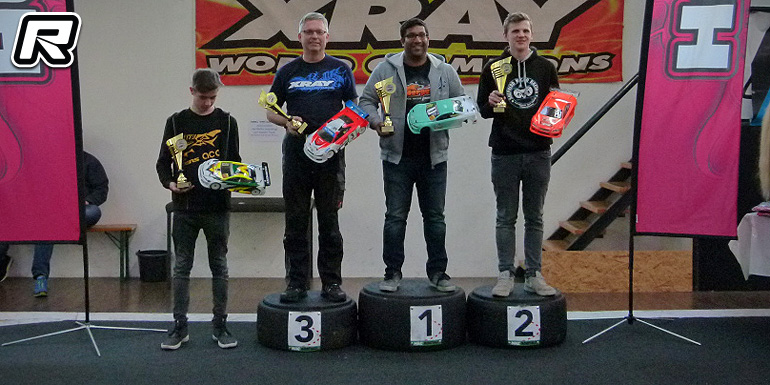 In the Touring Stock class, that attracted the most entries and that was run with a Hudy 13.5T motor and Hudy C1 tyres, local hero Majuran Tharmalingam pushed his Serpent to pole position and managed to win all three finals in style. The battle for second position was intense between the two Xray drivers Jörg Baldes and Melvin Diekmann. Young Melvin took the second spot on the grid by only two thousands of a second. He finished second in the first A-main, but Uwe fought back in the second main. When Baldes made a jump start for the third main, it was game over for him already before the tone meaning Melvin would take the runner-up spot from Uwe.
In the FWD class Laurent Libar took the day's win from his busy brother Jacques who attended three classes and only managed a second place in the front wheel drive touring class. Harald Schmittgen would round out the top 3 podium result.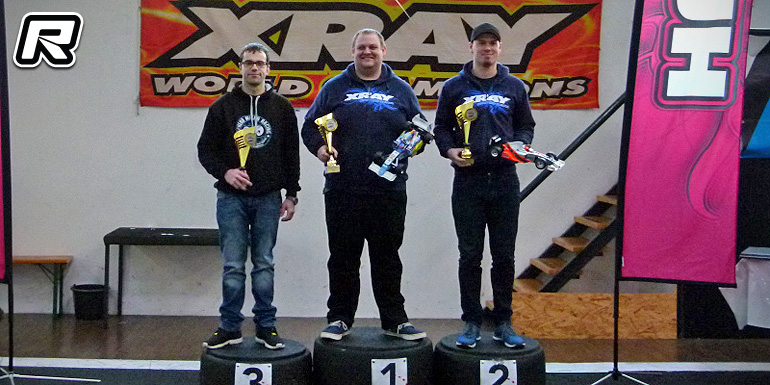 In the Formula category the victory went to Jacques Libar from Luxembourg. Following a superb TQ, the Xray racer managed to stay in front by winning the opening two finals. Shepherd driver Marcel Ellissen was second on the grid and came in second in the first two finals but with Daniel Schober (Xray) winning the final A-main, Schober snatched the second place from Ellissen.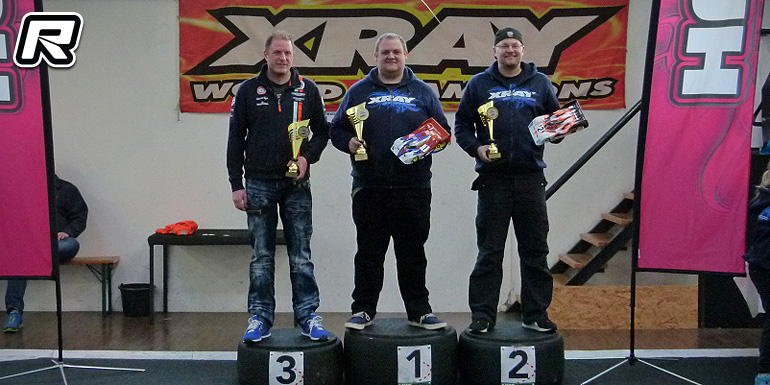 The 1/12th 10.5T class was a pretty entertaining affair with Formula specialist Libar and Touring ace Ratheisky battling it out for the TQ. Both were able to score sub-10 second lap times right from the start which was especially impressive due to Ratheisky's limited track time as he suffered a broken car on the way to the race. Using the race as a warm-up for the German nationals both wanted to bring home the win but it was Libar who came out fastest in A1 and A2 to take the day's win from leg 3 winner, Jan Ratheisky and third placed Sven Stoffels (CRC).
Source: Xray [teamxray.com]
---