April 25, 2017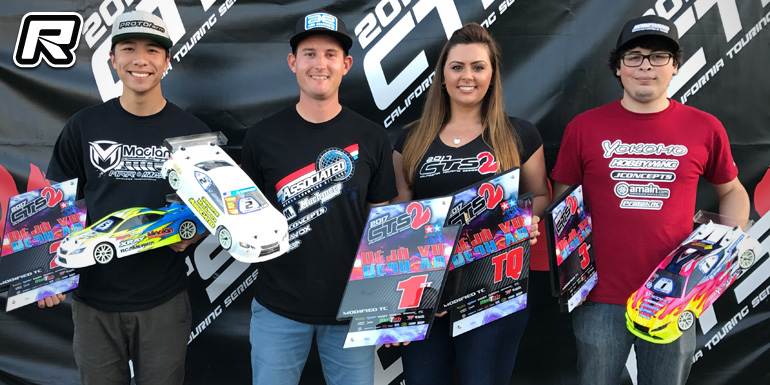 Round 3 of the 2017 CTS was held at the Tamiya USA raceway in Aliso Viejo, California. With close to 200 entries, the weekend had perfect weather and was packed with the best asphalt racers from the Westcoast. Special guest appearances from World Champion Spencer Rivikin, blast from the past David Jun and Josh Numan coming out of semi retirement. After ten years of a hiatus, David Jun put his Reedy powered TC7.1 in the show. In the Modified division, it was Team Associated driver Ryan Cavalieri who came out on top in the main. TQ Eric Albano had hole shot but due to lack of grip in the first turn, the Yokomo driver fell back to dead last during the early part of the race. By great driving from the reigning champ, Albano managed to work his way up to third for a hard earned fight. Meanwhile in second position, til about one minute to go, round 1 and 2 winner Rick Hohwart had 2nd locked up with Julian Wong (Xray) in 3rd until traffic tangled with the Team Associated veteran which put him in 9th as Wong and Albano sneaks by for podium.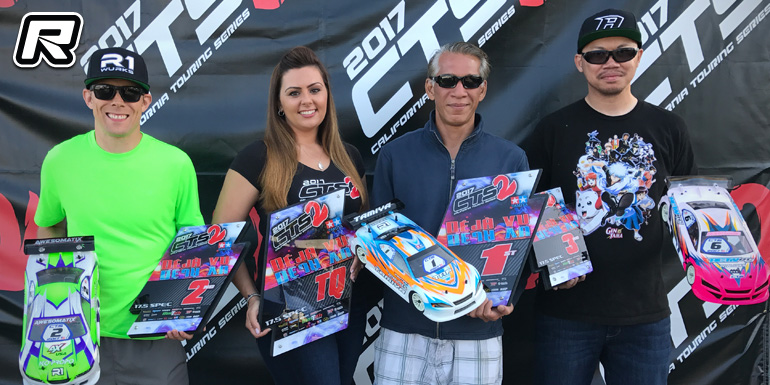 In the 17.5 Spec division, it was Rockin Rod Canare who dominated the class with perfect runs bell to bell. Lee Passehl coming in 2nd and Round 1 and 2 Winner Duy Khuong in a respectable 3rd place finish.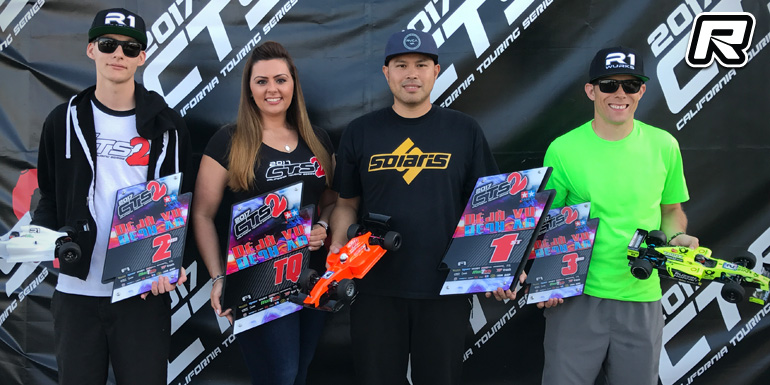 In the Formula division, it was EJ Evans who completed his 3peat victory as he and Brandon Clements battled the entire race with Lee Passehl in 3rd.  The class has definitely grown and continues to make an impact in some close racing for the series.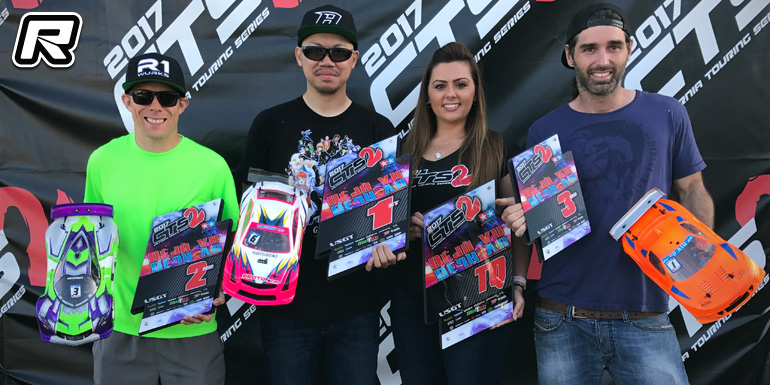 In the USGT division, Duy Khuong had also completed his 3peat victory with a hard earned battle with runner up Lee Passehl. TQ Matt Allen fell short in the early part of the race as he misjudged a turn. With a little luck Allen drive trough the competition to secure 3rd.
Source: CTS [facebook.com]
---