April 10, 2017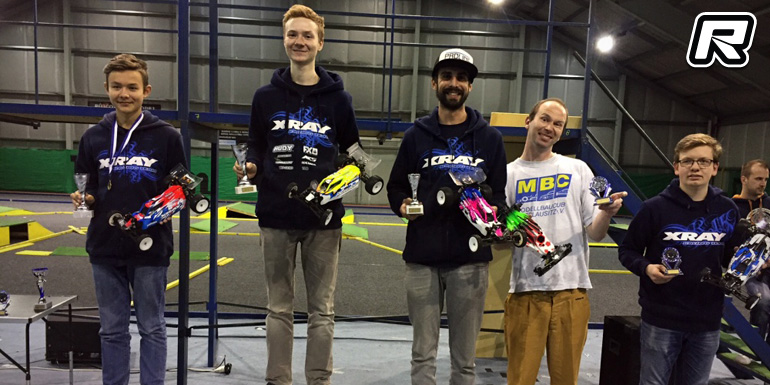 Round 8 of the Lestr Cup was held this past weekend in Dubec. The series' finale was held on a challenging track with three long straights and a series of double jumps and a table top. In the 2WD Buggy class Xray's Kaja Novotny would take a dominant overall TQ from his team mates Milan Mudra and Zdenek Miksovsky. In the 4WD Buggy class Kaja would take Q1 and Q2 but a collision with a backmarker in the final qualifier would only mean a second place finish, however Kaja would still take the pole position for the triple A-mains.

The 2WD mains were a pretty straight forward affair for Kaja who won all three legs to grab the overall win from Milan and Zdenek.
2WD Buggy top 5:
1. Kaja Novotny – Xray
2. Milan Mudra – Xray
3. Zdenek Miksovsky – Xray
4. Arnold Lorenz – Team Associated
5. Vaclav Broz – Xray
In the 4WD main Kaja would lead an all-Xray top 5, again talking all three A-mains to grab the win from Milan and Zdenek.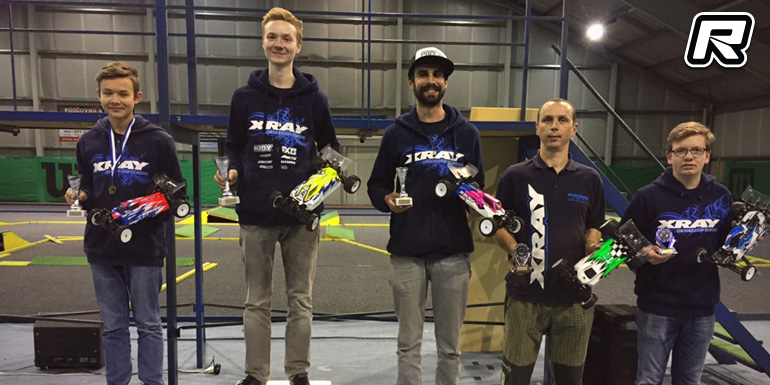 4WD Buggy top 5:
1. Kaja Novotny – Xray
2. Milan Mudra – Xray
3. Zdenek Miksovsky – Xray
4. Jiri Dvorak – Xray
5. Vaclav Broz – Xray
Source: Xray [teamxray.com]
---