April 10, 2017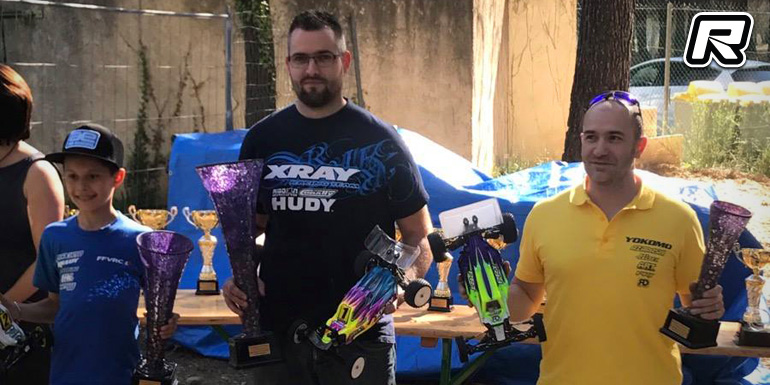 The second round of the French 1/10th Electric Buggy National Championship was held in Meyrargues in the south of the country. In the 2WD Modified class Armand Lantheaume would take the overall TQ from Clement Boda in the tie breaker, while Renaud Savoya put his car on P3, tie on points with Sylvain Gallo Selva. In the 4WD Modified class it was again Armand that lead the way with a clean sweep after the qualifiers, taking all five rounds with Renaud Savoya in second and Arnaud Matohaza in third.

In the opening 2WD Modified A-main Armand Lantheaume (Xray) would bring home a dominant win some nine seconds in front of Sylvain Gallo Selva and Ludovic Valtier. In the second main the race was a close affair between Clement, Renaud and Armand that finished in this order, shifting the decision for the overall win into the third and final A-main. A3 then again saw Armand coming out on top, taking the leg win and with it the overall from Clement Boda (Team Associated) in second and Sylvain Gallo Selva (Yokomo) in third.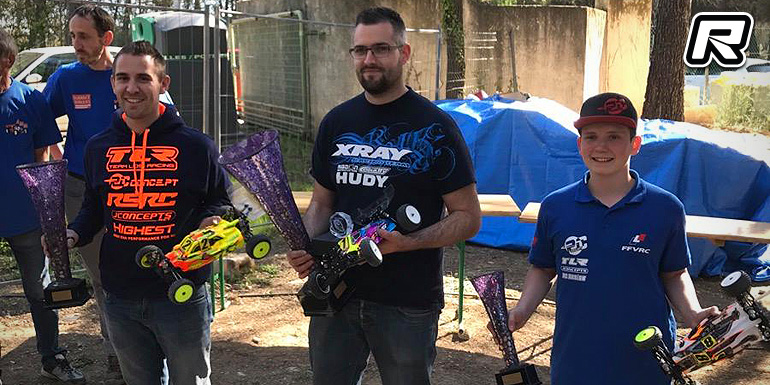 The 4WD Modified mains were pretty straight forward for the pole position holder. Armand Lantheaume (Xray) took clean wins in the opening two A-mains from Renaud Savoya (TLR) meaning he would take the overall with one leg to spare. Renaud Savoya would come in second from Mathieux Chaffardon (TLR) third.
Source: Aigoin Racing [aigoinracing.com]
---