April 26, 2017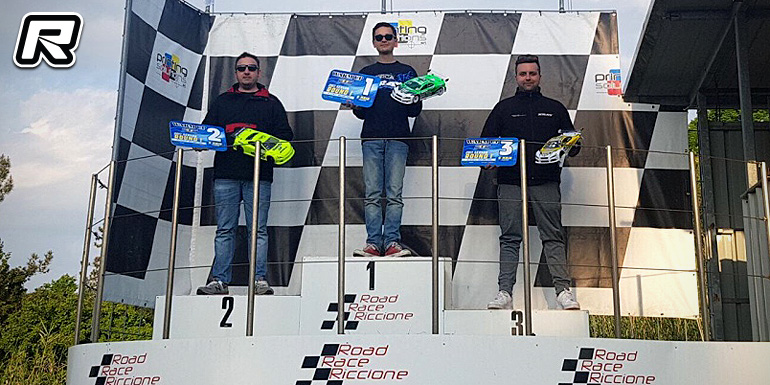 The Italian Riccione track held their ETS warm-up race this past weekend with many national and international drivers taking the opportunity to get some laps under their belts in preparation for round 4 of the series. In the Touring Modified class Alexander Hagberg took the overall TQ after winning two of the four qualifiers. Alessio Menicucci showed a very strong pace and after TQing Q4 he put himself 2nd on the grid.

In the finals, Alexander could win A1 and A3 unchallenged. In A2 Alex had problems with traction due to a different tyre strategy, which gave the win to Daniel Baldissari.
Touring Modified results:
1. Alexander Hagberg – Xray
2. Daniel Baldisarri – VBC Racing
3. Alessio Menicucci – Xray
4. Andrea Ghilotti – Xray
5. Ronald Völker – Yokomo
6. Alessio Mancini – Xray
7. Fabrizio Manicardi – Xray
8. Alessio Mota – Schumacher
9. Giuseppe Di Liguori – Xray
10.Alessio Tolomelli – Schumacher
In the Pro Stock class, last year's winner, Mattia Collina was the man to beat, taking a convincing TQ and converting it into a win in the finals. Nico Catelani came in 2nd and Gabriele Berselli rounded out the podium.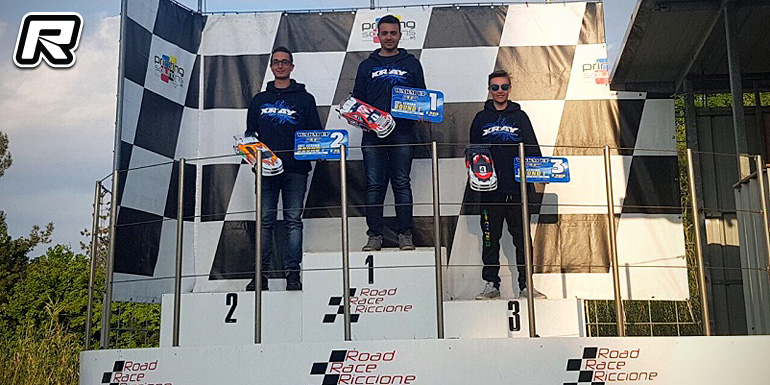 Pro Stock final results:
1. Mattia Collina – Xray
2. Nico Catelani – Xray
3. Gabriele Berselli – Xray
4. Andrea Valerio – Xray
5. Nicola Fornasari – Xray
6. Giacomo Montanari – VBC Racing
7. Andrea Selva – Xray
8. Roberto Fabiano – Team Associated
9. Mirco Biondi – VBC Racing
10.Gianni Zonzini – Xray
The formula class was won by Gianni Zonzini from San Marino. He took his car to an impressive win in front of ETS Championship leader David Ehrbar.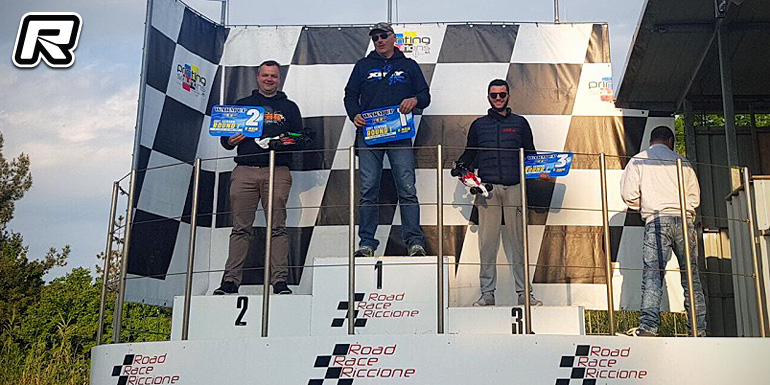 Formula final results:
1. Gianni Zonzini
2. David Ehrbar
3. Bryan Ferrara
4. Andrea Selva
5. Valerio Solc
6. Claudio Cristofori
Source: Xray [teamxray.com]
---