May 5, 2017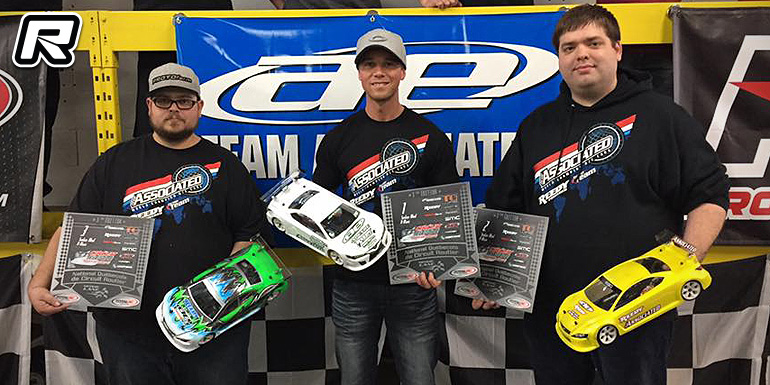 Club Circuit Téléguidé St-Hyacinthe in Quebec, Canada help its 3rd Annual Quebec Onroad Nationals with 65 racers and 135 entries coming from across Canada and the US, making it the second biggest event in Canada. Competition was very close and the changing track condition made it very challenging to stay on top, there were top notch drivers competing in each main who showed a high level of sportsmanship. In the premier Modified Sedan class it was Team Associated's Keven Hebert who took the TQ and win from AE teammates Alex Fournier and Adam Hutchison.

Sedan Stock had Alex Fournier taking the TQ honours and also the win from Lou Venderway 2nd and Adam Hutchison 3rd. USGT was TQ'd and win by Adam Hutchison with Carlo Roman and Richard Swindells rounding out the podium result in 2nd and 3rd respectively.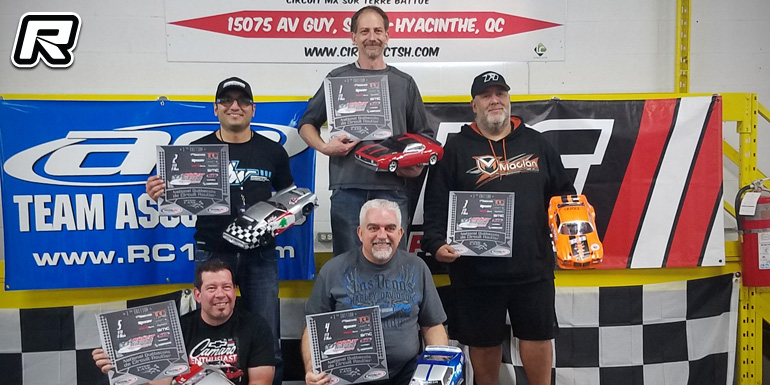 Over in VTA it was again the top qualifier that brought home the hardware. Daniel Therrien started from pole position and came out fastest from Rami Zein and Douglas Jensen.
1/12th scale Modified had Keven Hebert taking his second title of the weekend with Louis Marcoux and Tony Tang coming in 2nd and 3rd respectively.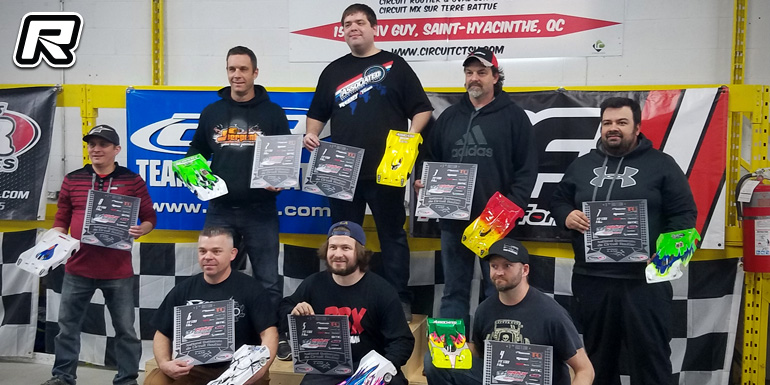 1/12th scale Stock and it was TQ Alex Fournier who also made the double by coming out on top of David L'Ecuyer and Carlo Roman.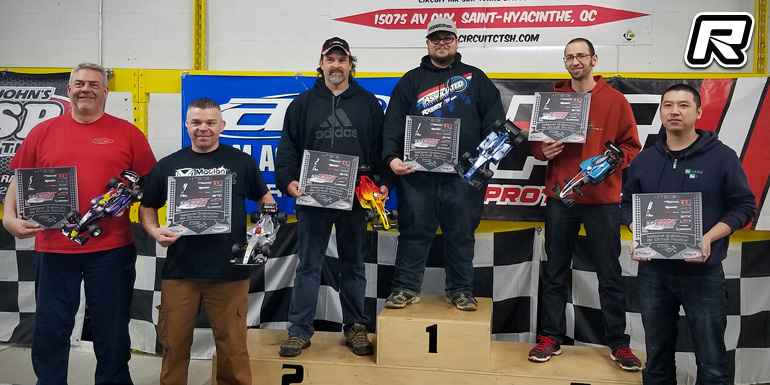 TQ Adam Hutchison was the third driver that weekend to walk away with a double title. In the Formula class Adam held the upper hand over Carlo Roman and Mathieu Gauthier. Finally in Tamiya Mini it was Tony Tang who took the title from Daniel Therrien and Nathan Charron.
Thanks to Rami Zein for the report.
---