May 30, 2017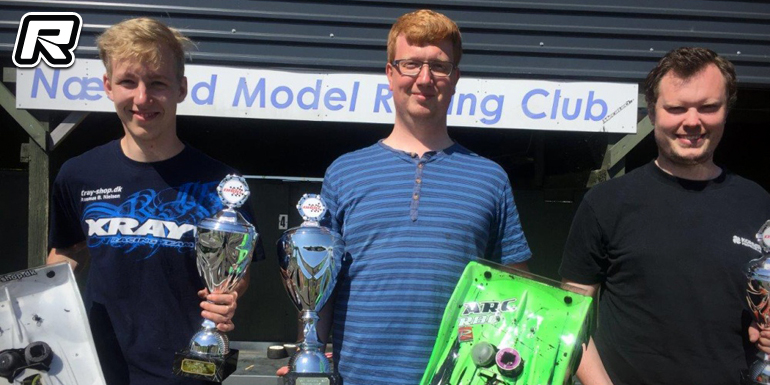 Round 1 of the Danish Nitro On-road National Championship was held at the Naestved track in perfect weather conditions. In the premier 1/8th on-road class it was Martin N.O. Hansen who took the day's win from Rasmus B. Nielsen in 2nd and Martin Dyrland 3rd. Bo Nielsen and Henrik Christensen would round out the top 5 result.
1/8th final results:
1. Martin N.O. Hansen
2 .Rasmus B. Nielsen
3. Martin Dyrlund
4. Bo Nielsen
5. Henrik Christensen
6. Kurt Michaelsen
7. Morten Skov Nielsen
8. Nicolai Heilbuth
9. Soren Jorgensen
10.Jon Pedersen
In the 1/10th 200mm class Claus Ryeskov laid down the fastest laps in qualifying, at times he was about one second faster per lap than the remainder of the field. Huge tyre wear made things interesting in terms of tyre strategy for the final. From the tone Claus pulled away from the field but he was closely followed by Rene Kjellerup while Thomas Mogensbaek and Tom Limkilde were in a fight for 3rd. At about halftime Claus came for a tyre pitstop and he re-entered the field just behind Rene. On new tyres Claus was much faster and so it was only a matter of time until he passed Rene who in turn had to pit for tyres as did everyone in the final at one or the other point. Ultimately Claus brought home the win from Rene 2nd and Tom 3rd.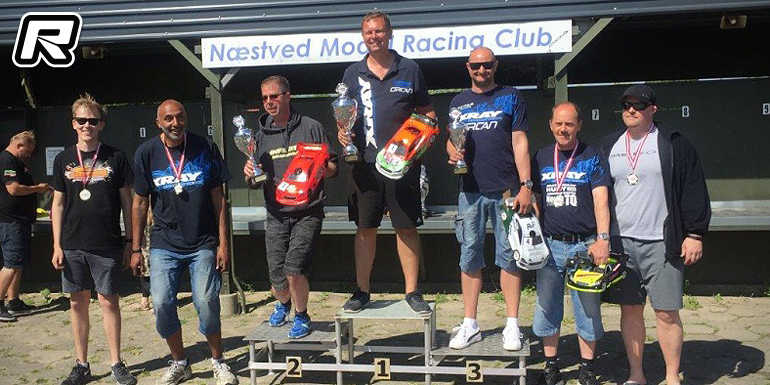 1/10th 200mm final results:
1. Claus Ryeskov
2. René Kjellerup
3. Tom Limkilde
4. Thomas Mogensbaek
5. Lars Bo Larsen
6. Mads Merrild
7. Rasmus Skjoldborg Jakobsen
8. Thomas Mortensen
Source: Xray [teamxray.com]
---