May 15, 2017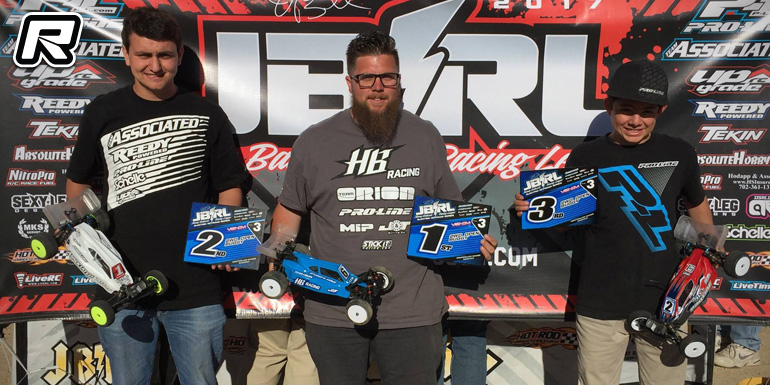 Round 3 of the 2017 JBRL Electric Series was held at Controlled Chaos Raceway in Palmdale, California this past weekend. In the premier 2WD Open Buggy class HB Racing's Cody Turner would take the day's win from Team Associated driver, Jako Mayo in 2nd and Tyler Fenster (Team Associated) on the 3 spot.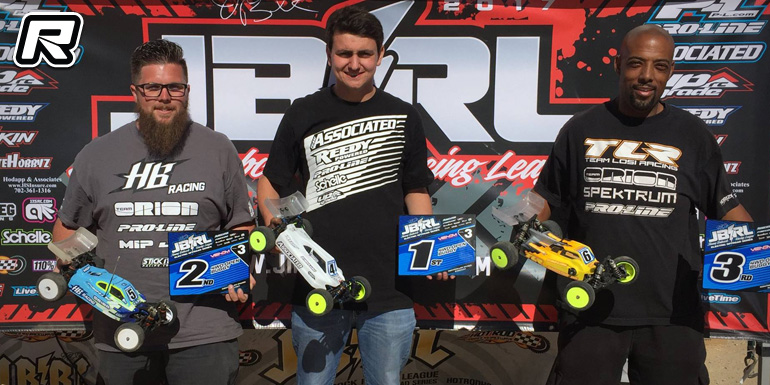 In the 4WD Open Buggy class Jake Mayo (Team Associated) took the day's win from 2WD Open winner, Cody Turner (HB Racing). Shawn Blackwell Sr. (TLR) in 3rd rounded out the podium result.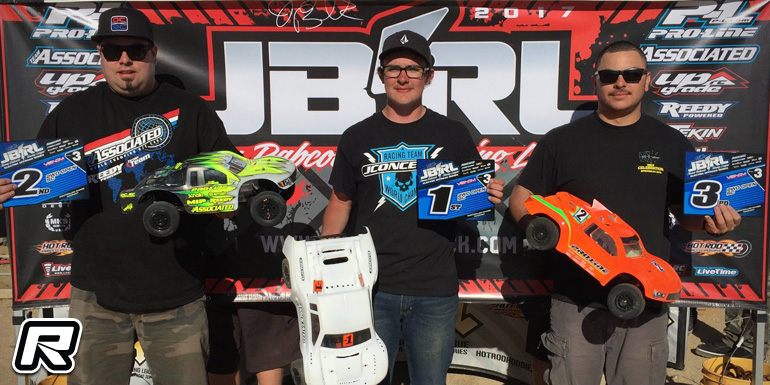 The victor in 2WD Open Short Course went to Tyler Sweany from Nick Miller 2nd and Adam Lapid 3rd.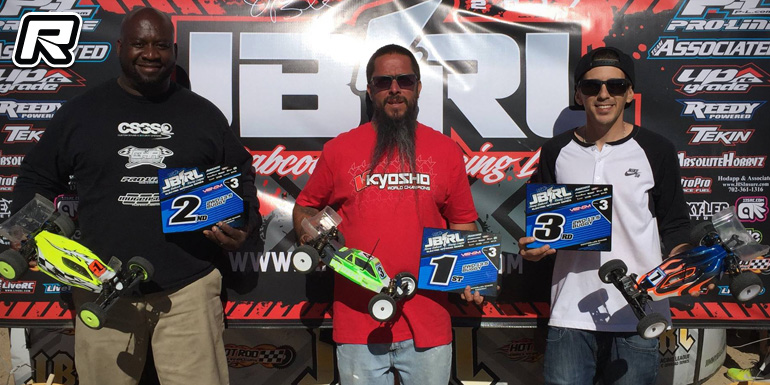 2WD 13.5 Buggy had Eddie Armijo coming out on top after the A-main from Chris Nelson in 2nd and David Barela 3rd.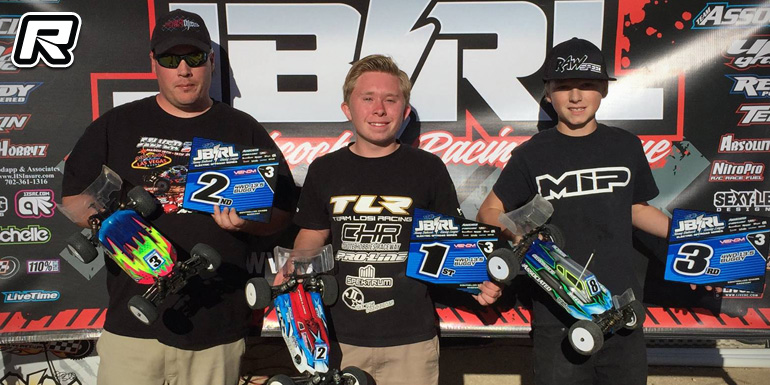 In the 4WD 13.5 class it was Sammy Moran who took the day's win from Kevin Kasten 2nd and Gary Slater 3rd.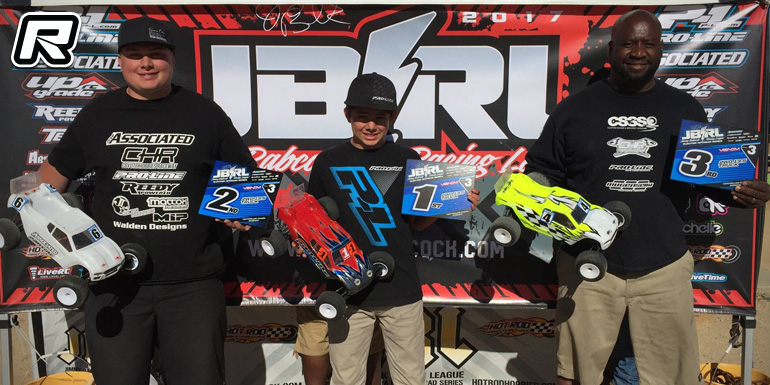 Stadium Truck 13.5 had young Tyler Fenster grabbing the win from Johnathan Schultz and Chris Nelson in 2nd and 3rd respectively.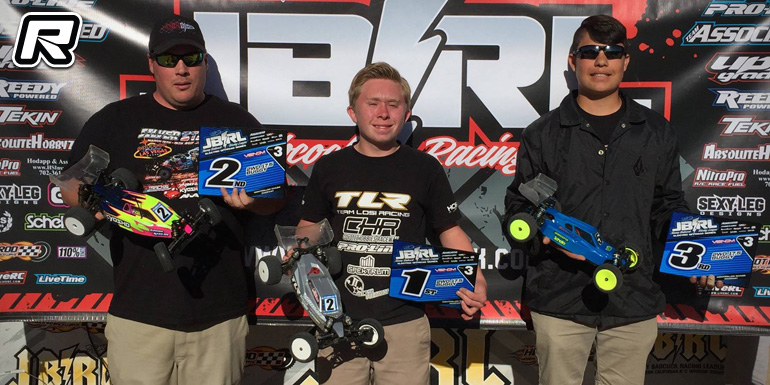 2WD 17.5 had again Sammy Moran and Kevin Kasten taking the top 2 spots while Matthew Alvarado completed the top 3 result.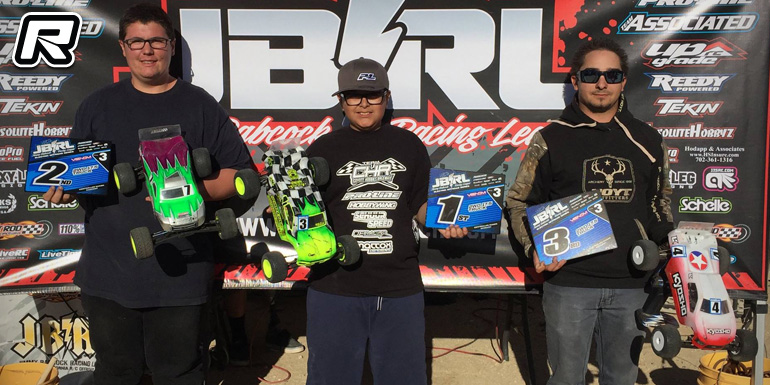 In Stadium Truck 17.5 it was Davey Batta to walk away with the silverware from Zachary Gilmore 2nd and Nathan Genda 3rd.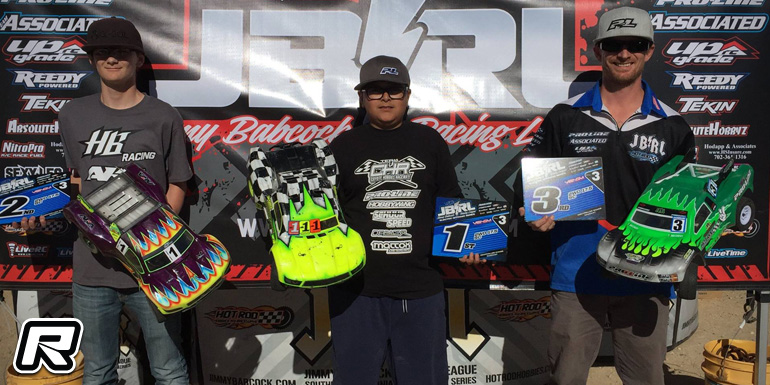 2WD 17.5 Short Course was won by Davey Batta with Cole Jenson obtaining the runner-up spot. Robert Miller completed the top 3 result.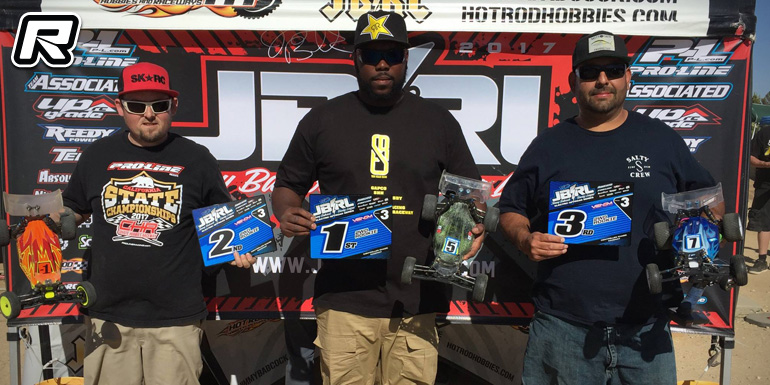 Finally in 2WD Rookie it was Shavel Scales to take the win from Randy Morris and Adam Mendez.
Source: JBRL [jimmybackcock.com]
---