May 18, 2017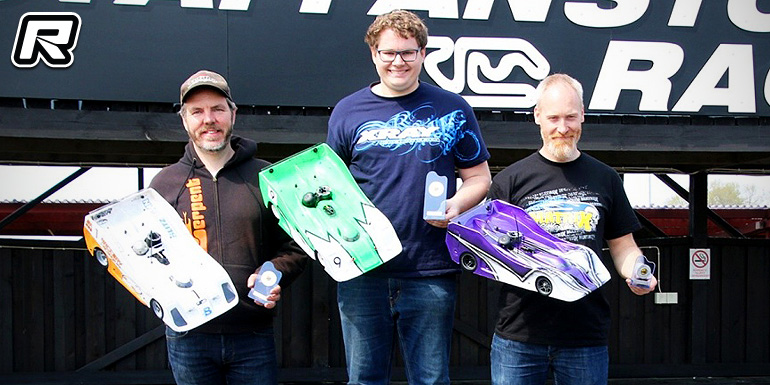 The opening round of the Swedish Outdoor On-road Cup was held at the Staffanstorps Raceway in the south of the country. Good weather and lots of traction made for competitive racing in the 1/8th Nitro, 1/10th 200mm Touring and Electric Touring classes. In the 1/8th class Mikael Fransson posted the fastest four-minute qualifying round, taking the overall TQ. In the Superpole race Lars Haugen got himself the second direct qualifying spot to go straight into the main final.
In Nitro Touring class Nikolaj Hviid took the TQ ahead of Andreas Husman while in Electric Touring Markus Hellquist secured the TQ spot ahead of Daniel Carlsson and Fabian Vernersson.
In the 1/8th main final there was quite a close battle between Mikael Fransson, Lars Haugen and Markus Hellquist. The fuel and tyre strategy was the key to success and after all tyre stops were made, the top 3 would remain the same for the rest of the race. In the end, Markus Hellquist won the main from the 9th spot on the grid, ahead of Mikael Fransson and Lars Haugen.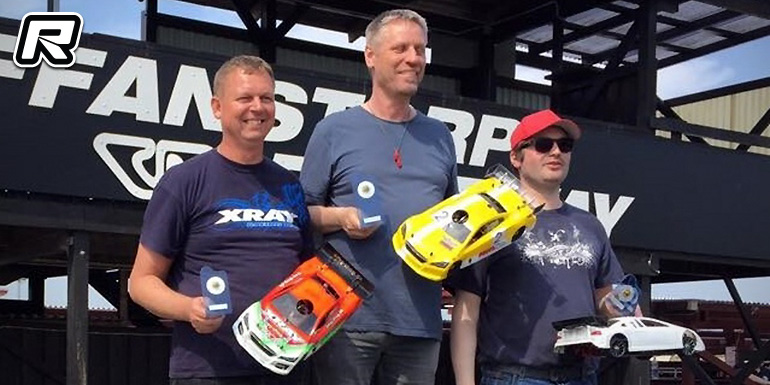 In the 200mm Touring final Andreas Husman would take a lead from the first lap and never looked back to take the overall win ahead of Claus Ryeskov in 2nd and Nikolaj Hviid in 3rd.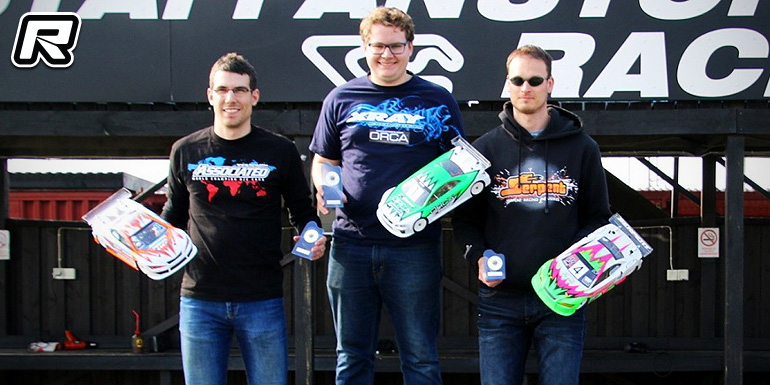 Finally in the Electric Touring class Markus Hellquist took the overall victory courtesy of two straight wins while Daniel Carlsson did not let go of the 2nd place and Andreas Johansson rounded out the podium in 3rd.
Source: Xray [teamxray.com]
---