May 30, 2017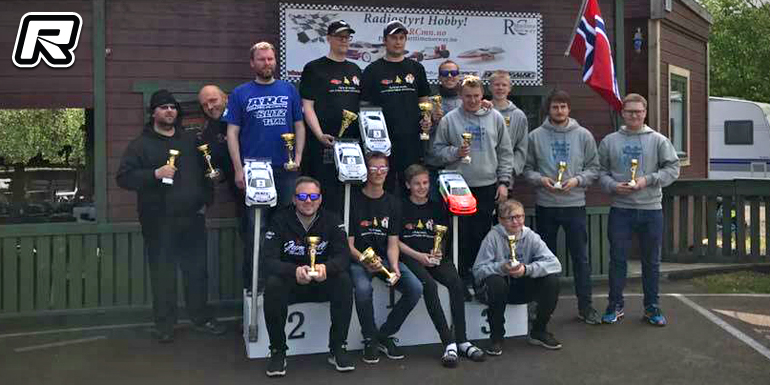 The annual Norwegian 24h Touring Car race was recently held in Lørenskog, Norway. The race format sees teams of a minimum of three drivers battle it out on the track for 24 hours straight using 13.5T blinky powered touring cars. The race is run on spec tyres, with up to three sets being allowed and using a single car – with a spare car for wet conditions. Right from the start Team ARC, with ETS star Helge Johannesen as their fontrunner, and Team Kvinesdal, with the reigning Norwegian Champion would pull away from the field. After a short drizzle and utilising the wet cars, Team Kvinesdal had a good lead after the first hours.
Team ARC was slowly closing the gap, and after seven hours of racing they took the lead. It was however short lived as Team Kvinesdal would pull a solid pass to retake the lead. Team Kvinesdal would then slowly rebuild their lead, and as the rain came after some 13 hours of racing their lead would build up to 68 laps. Before the rain Team VBC where holding a comfortable 3rd, but as heavy rain came Team Schumacher emerged having the fastest wet car and they would snatch the 3rd spot. In the end Team Kvinesdal took the win from Team ARC in 2nd and Team Schumacher in 3rd. Over the 24 hours Team Kvinesdal had their cars of the track for repairs for an impressive total of only 10 minutes, running a Schumacher Mi6evo in the dry and a Serpent Eryx 4.0 in the wet.
Thanks to Oyvind Stusdal for the report.
---