May 2, 2017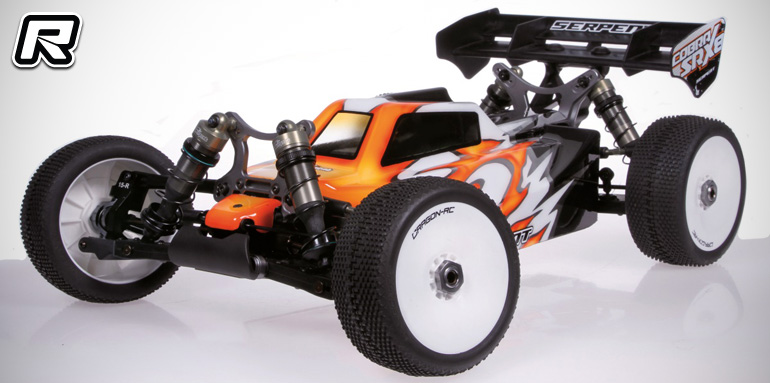 Coming soon from Serpent is the SRX8E 1/8th scale electric buggy kit. Based off of the Cobra SRX8 nitro buggy, the electric powered variant makes use the front and rear suspension components of its nitro sibling, it comes with 7075-T6 alloy C-hubs, steering blocks, uprights, and shock towers for durability while the 4mm alloy chassis allows to utilise the commonly used brick-type 4S LiPo battery layout but also an optional split-type dual 2S LiPo setup. The main chassis plate is of a very sturdy design with pockets for the drivetrain and electrical components, resulting in a low centre of gravity and thus increased corner speed.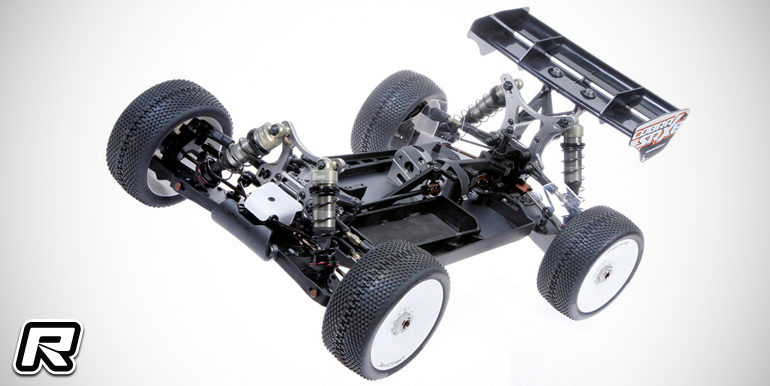 The kit utilises a combined speedo and steering servo mount as well as a compact receiver box that allows to fit even modern built-in antenna receivers that are usually taller than standard units. Other chassis features include receiver wire mounts for clean wire routing, quick release battery mounts as well as composite chassis braces for optimised flex characteristics.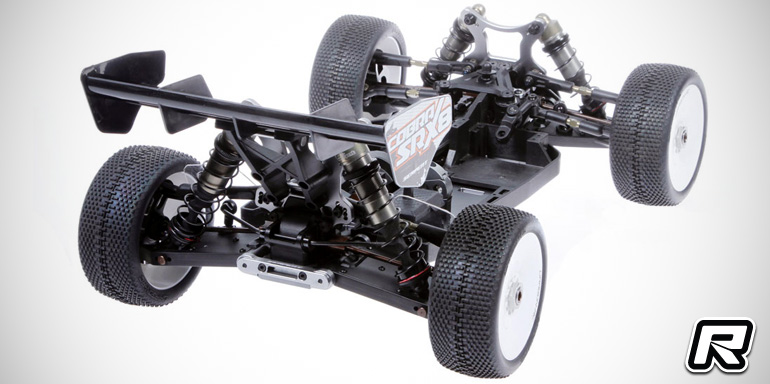 The drivetrain is equipped with large volume gear differentials with foam volume compensators, a long aluminium front and short spring steel rear centre driveshaft, a sliding aluminium motor mount as well as spring steel transmission parts. The kit is rounded out by a low-profile medium downforce body shell and a high-downforce wing and it will hit stores about mid-May.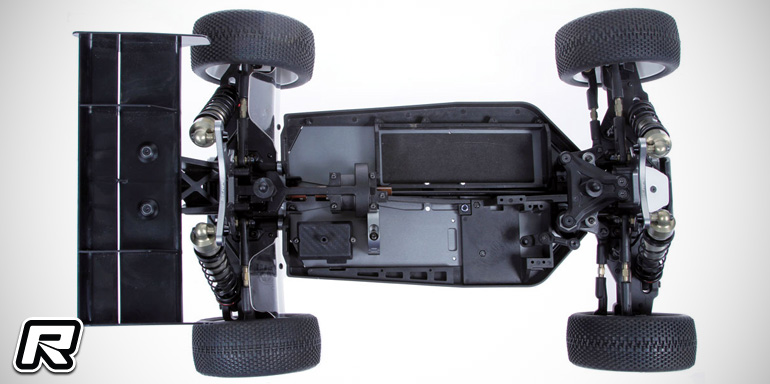 Features:
– Hard-coated 4mm 7075 T6 aluminium chassis
– Block-type battery layout with long front centre shaft and short rear one
– Easy access receiver box and speedo/servo holder
– Smart integrated-design chassis stiffeners
– Machined aluminium 15° C-hubs, steering blocks, uprights, shock towers, one-screw motor holder and centre diff brackets, as well as suspension mounts
– Hard-coated big bore shocks (emulsion/membrane) with hard-coated aluminium shock standoffs
– Durable suspension arms with top and bottom mounted inserts
– Coated– aluminium suspension holders with a variety of possible inserts
– Spring steel pivot pins rotate in pivot balls for minimal friction
– Angled steering system with adjustable Ackermann and integrated effective servo saver
– 3 large volume durable gear differentials with foam compensator inserts
– Easy access differential cases
– Spring steel transmission parts, CVD-style drive shafts and rear centre dog bones, rubber dust covers on front and rear CVDs
– Black coated 7075 T6 aluminium front centre shaft
– Ball-raced front and rear anti-roll bars with Serpent pivot ball linkage system on the arms
– Top quality NSK ball bearings in main areas
– Lightweight hard-coated aluminium track and steering rods
– Low-profile medium downforce body shell and polycarbonate mudguards
– Large high downforce moulded straight type rear wing and strong mono-type adjustable wing mount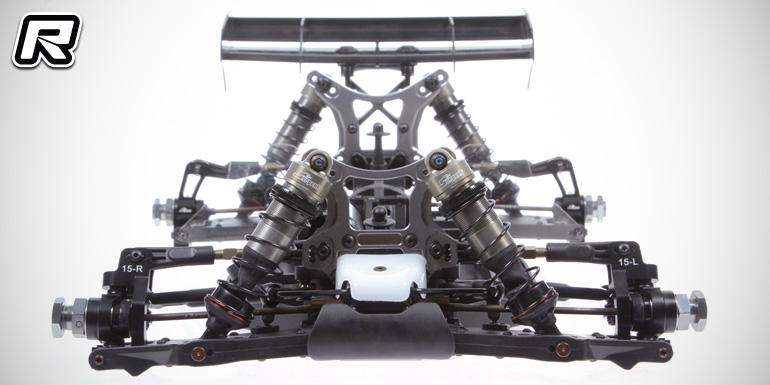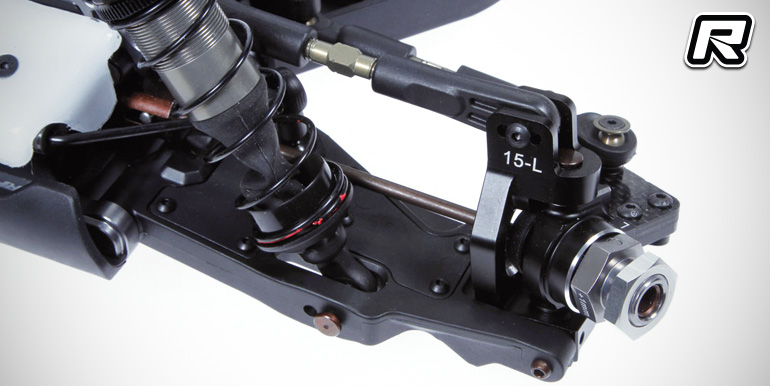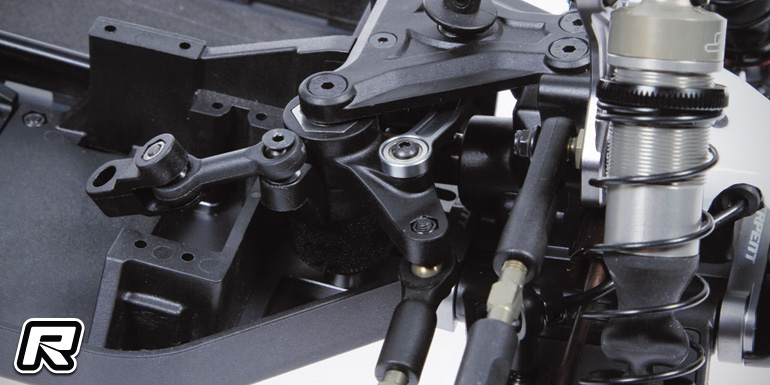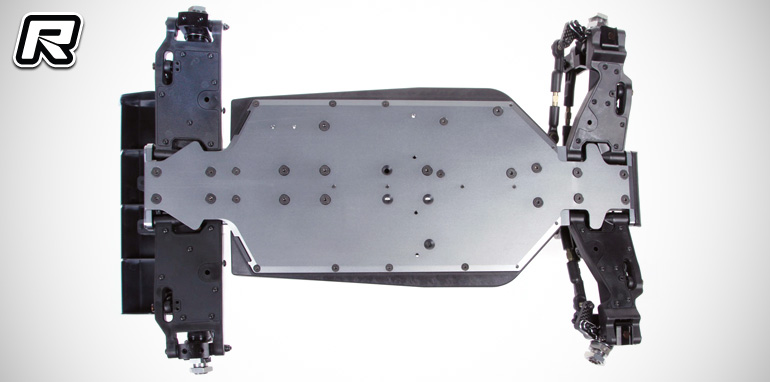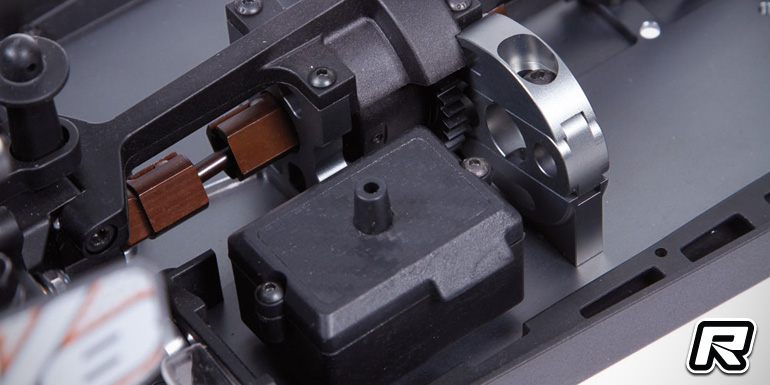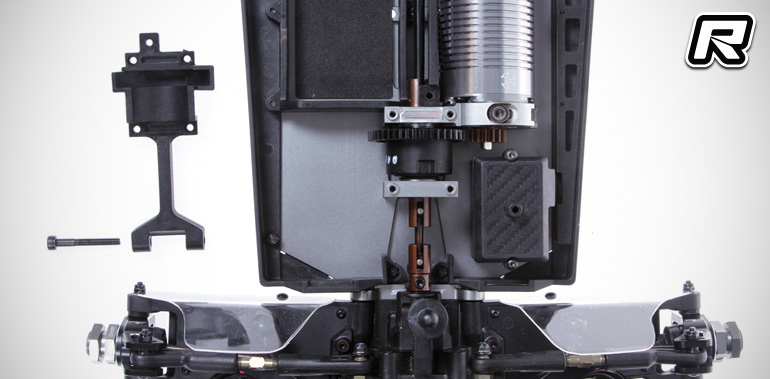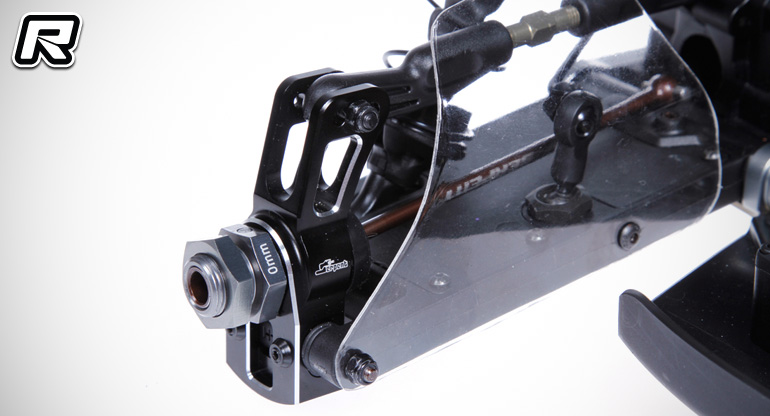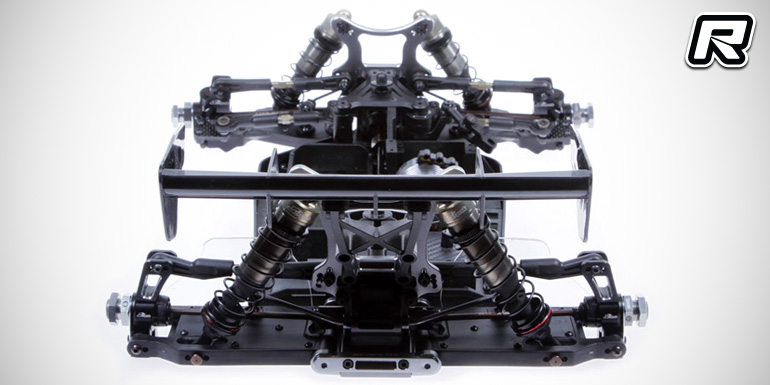 Source: Serpent [serpent.com]
---