May 29, 2017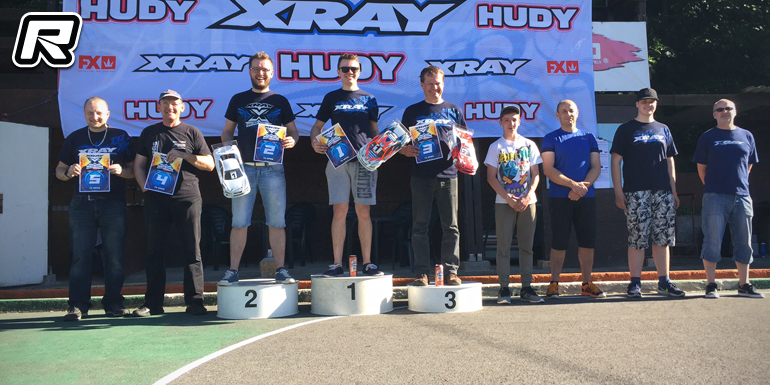 The opening round of the Czech Xray Racing Series was held at the Celakovice track this past weekend. In the premier Electric Touring Open class it was Jirka Vysin who took the overall win from Marcel Dostal in 2nd and Jan Kanina 3rd. Miroslav Cerv and Miroslav Loupy would round out the top 5 result.
Touring Open final results:
1. Jirka Vysin – Xray
2. Marcel Dostal – Xray
3. Jan Kanina – Xray
4. Mioslav Cerv – Xray
5. Miroslav Loupy – Xray
6. Dominik Mach – n/a
7. Romand Jandera – Xray
8. Jakub Novak – Xray
9. Miroslav Svoboda
The Touring Stock 13.5T class was run with XRS HW XR10 Justock motor and speed controller combos which lead to very equal speeds on the straight and thus close racing. Ultimately Michal Kneys would prevail as the took the day's win from Jirka Svobody in 2nd and Dusan Andrle in 3rd.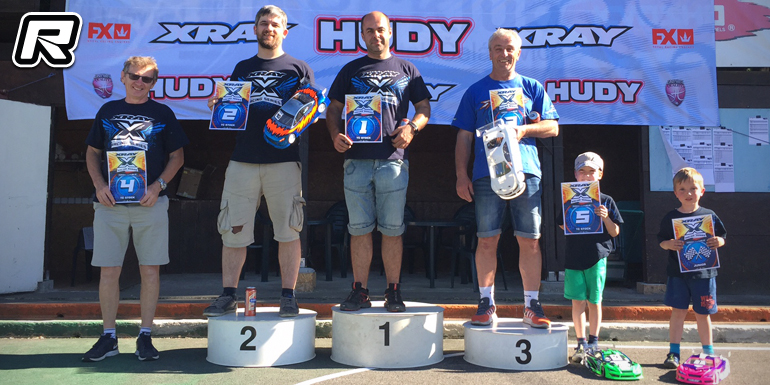 Touring Stock 13.5T final results:
1. Michal Kneys – Xray
2. Jirka Svoboda – Xray
3. Dusan Andrle – Xray
4. Jan Neuwirth – Xray
5. Simon Cermak – Xray
6. Matej Cermak – Xray
In the Formula class, that was also run with XRS HW motors, Martin Korinek would walk away with the silverware after the mains. Jan Red came in 2nd while Michal Kneys had to settle for 3rd despite some really quick times.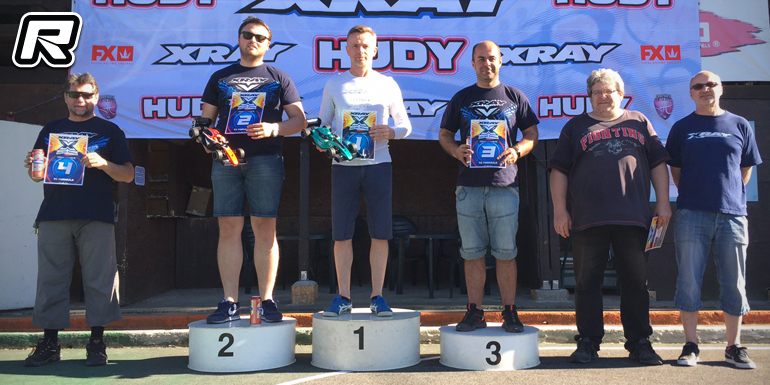 Formula final results:
1. Martin Korinek – Xray
2. Jan Red – Xray
3. Michal Kneys – Xray
4. Josef Horak – Xray
5. Vladimir Sulc – n/a
6. Miroslav Svoboda – Xray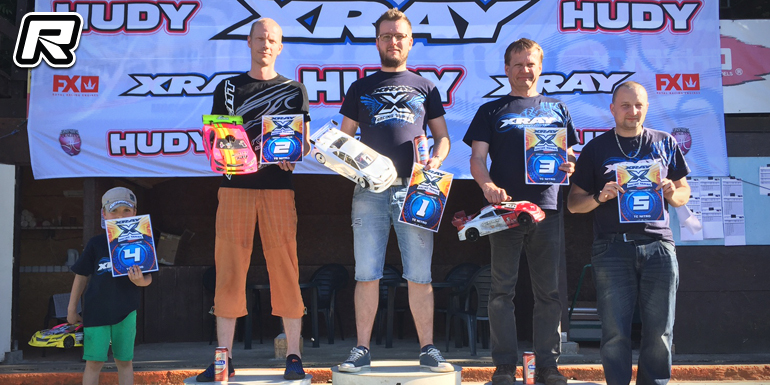 Finally in the 1/10th Nitro Touring class it was Marcel Dostal (Xray) who would take the day's win from Tomas Cibulka (Serpent) 2nd and Jan Kanina (Xray) 3rd. The top 5 was rounded out by Simon Cermak and Miroslav Loupy (both Xray).
Source: Xray [teamxray.com]
---