May 23, 2017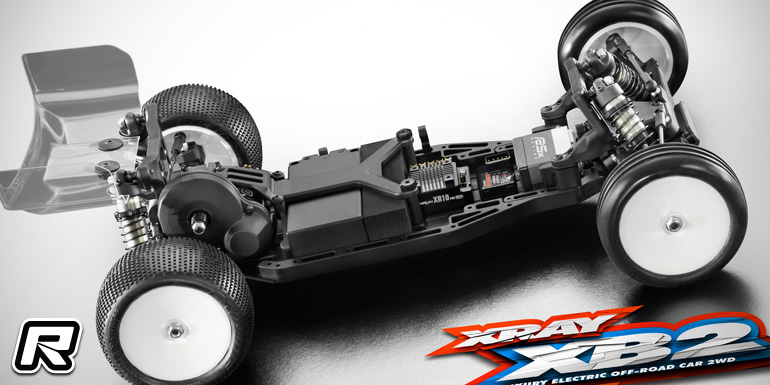 Xray have introduced the 2017 edition of their XB2D dirt spec 2WD off-road buggy kit. Based off of the popular XB2 mid motor platform, that also includes a carpet spec kit, the buggy was specifically designed for the lower traction outdoor and indoor dirt tracks with the 2017 edition featuring some subtle changes to further improve handling and traction especially on lower grip tracks. First up is a new chassis with optimised flex characteristics thanks to an increased amount of longitudinal grooves that make for an overall softer chassis, resulting in improved overall traction and a more forgiving handling. New Multi-Flex points further increase the ability to adapt the overall chassis stiffness to suit a range of track conditions.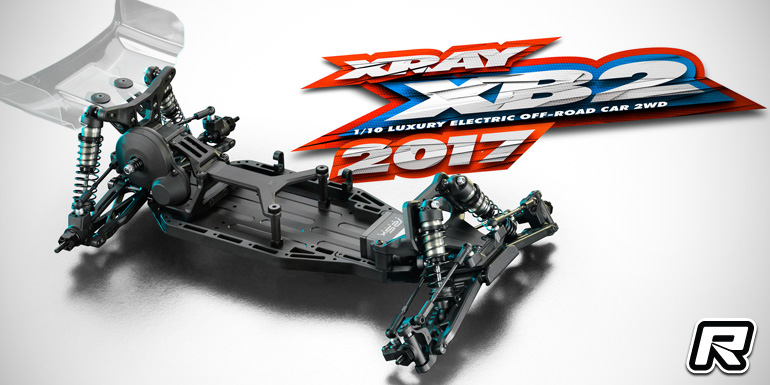 To this add new narrower rear aluminium suspension mounts and redesigned shorter driveshafts that lead to increased chassis roll and thus improved side bite and traction. New, wider wheel hex adapters still keep the overall width the same. To fit the new suspension hangers Xray has also included a redesigned standup gearbox. Part of the transmission package are also extra-hardened ball diff outdrives for greatly increase overall parts life. New for the 2017 kit is also 3-way adjustable steering servo position that allows to adapt the weight bias by shifting the servo forth or back while a softer set of springs further increases traction and side bite. The kit is rounded out by a set of greased front axle and rear hub ball bearings that greatly increase bearing life in dusty track conditions while the gearbox bearings are oiled ultra-low drag variants. The kit will hit stores world wide very soon.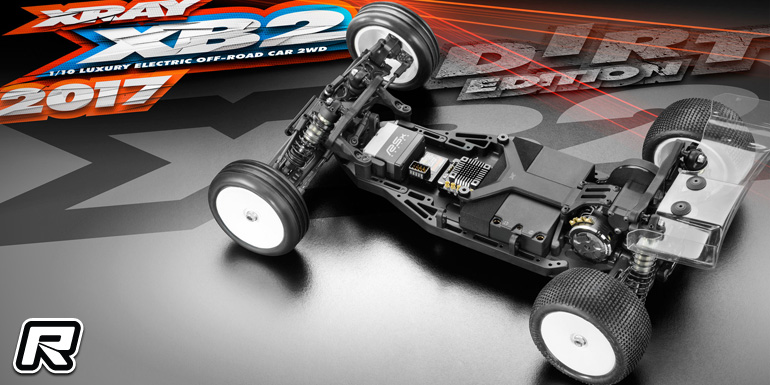 2017 features:
– All-new chassis design with more longitudinal-flex milled grooves for increased overall traction and more forgiving handling
– All-new Multi-Flex
– All-new adjustable servo positions to alter weight balance
– All-new weight balance
– All-new narrower suspension holders are redesigned to achieve more traction due to increased rear roll
– All-new redesigned gear box to fit the narrower suspension holder
– All-new shorter rear drive shafts fit the new narrower suspension holders
– New wider offset wheel hubs compensate for the narrower suspension holders
– All new extra-hardened ball-diff output shafts for increased lifespan
– New softer springs for maximum traction on dirt
– New greased ball-bearings for front steering blocks and rear uprights increase lifespan in dusty conditions
You can find the full presentation with detail images here.
Source: Xray [teamxray.com]
---