June 5, 2017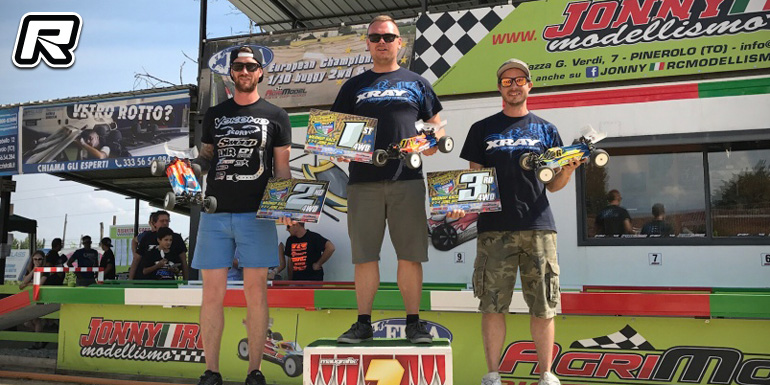 The warm-up race for the 1/10th Electric Buggy EFRA European Championships was held this past weekend in Italy. The event kicked off with free practice on Friday while on Saturday more practice rounds and the first three qualifiers were held. Sunday saw more qualifiers and extremely closed stacked finals with only 15-minute breaks between the mains meaning a stressful time for the A-main drivers. In 4WD Buggy it was Xray's Martin Bayer who made a clean sweep to bring home the win from Yokomo's Lee Martin in 2nd and Hupo Hönigl (Xray) 3rd.
4WD final results:
1. Martin Bayer – Xray
2. Martin Lee – Yokomo
3. Hupo Honigl – Xray
4. Daniel Kobbevik – Xray
5. Neil Cragg – Team Associated
6. Davide Ongaro – Team Associated
7. Reno Savoya – TLR
8. Malin Karlsen – Xray
9. Michal Orlowski – Schumacher
10.Joseph Quagraine – Team Associated
The 2WD A-mains saw Lee Martin (Yokomo) walk away with the win from Schumacher's Michal Orlowski and TLR's Reno Savoya.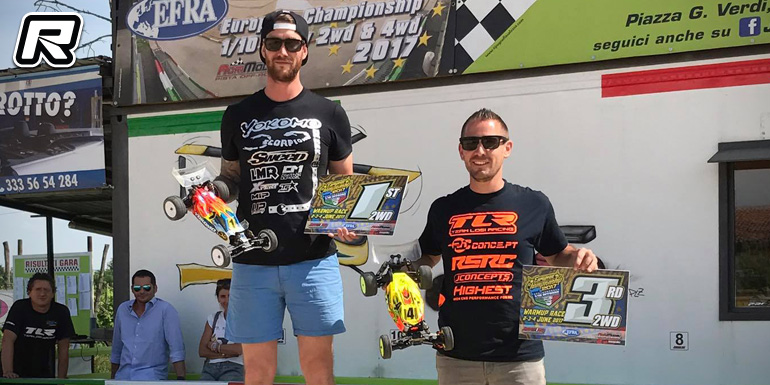 2WD final results:
1. Martin Lee – Yokomo
2. Michal Orlowski – Schumacher
3. Reno Savoya – TLR
4. Martin Bayer – Xray
5. Joseph Quagraine – Team Associated
6. Neil Cragg – Team Associated
7. Hupo Honigl – Xray
8. Carlos Pineda – Team Associated
9. Daniel Kobbevik – Xray
10.Davide Ongaro – Team Associated
Source: Xray [teamxray.com]
---