June 14, 2017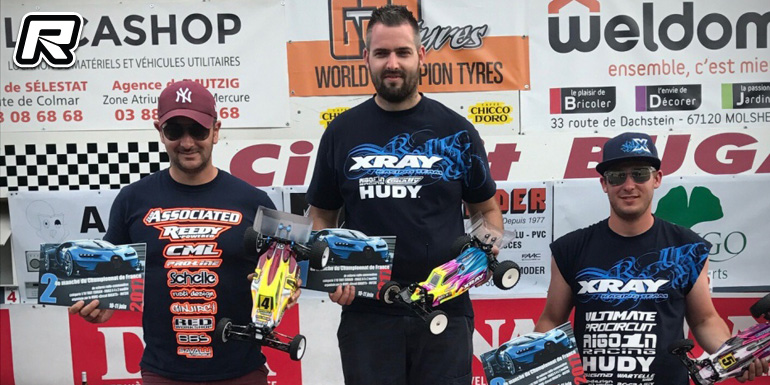 Round 4 of the French 1/10th Buggy National Championship was held in Mutzig near Strasbourg. Mathieu Briere was the man to beat in the 2WD qualifying as he took four of the six rounds to secure the overall TQ. In the finals things went different though as Mathieu suffered from several mishaps, allowing Armand Lantheaume to take the overall win from Ludovoic Valtier 2nd and Jean Pierrick Sartel 3rd.
2WD final results:
1. Armand Lantheaume – Xray
2. Ludovic Valtier – Team Associated
3. Jean Pierrick Sartel – Xray
4. Clement Boda – Team Associated
5. Mathieu Briere – Xray
6. Olivier De Montfumat – Schumacher
7. Sylvain Gallo Selva – Yokomo
8. Mathieux Chaffardon – TLR
9. Arnaud Matohanza – Xray
10.Fréderic Laigle – Team Associated
11.Julian Ferrandis – Xray
12.Mickael Villa – Xray
In the 4WD category Armand would secure the overall TQ courtesy of three round TQs from Jean Pierrick 2nd and Mathieu 3rd. The finals then saw Jean Pierrick taking the win in the opening main while Armand came out fastest in A2 and A3 to grab the overall win. Jean Pierrick had to settle for 2nd from Mathieu 3rd. With the wins in both classes Armand also secured himself the double French Championship.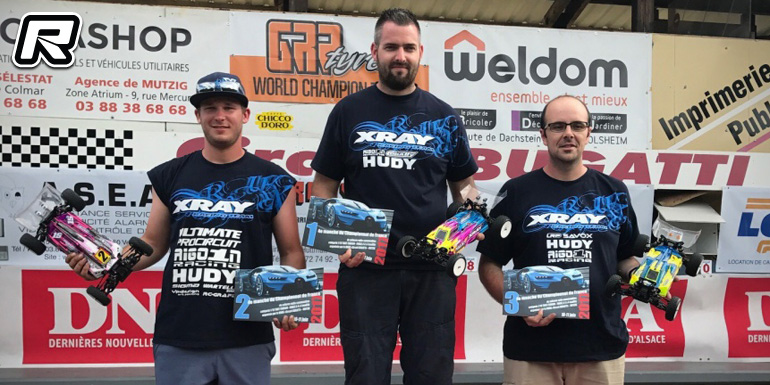 4WD final results:
1. Armand Lantheaume – Xray
2. Jean Pierrick Sartel – Xray
3. Mathieu Briere – Xray
4. Florent Jadot – Xray
5. Sylvain Gallo Selva – Yokomo
6. Arnaud Matohanza – Xray
7. Clement Boda – Team Associated
8. Mathieux Chaffardon – TLR
9. Alexandre Beauquier – Xray
10.Ludovic Valtier – Team Associated
11.Mickael Villa – Xray
12.Stephane Deroch – Xray
Source: Xray [teamxray.com]
---