June 5, 2017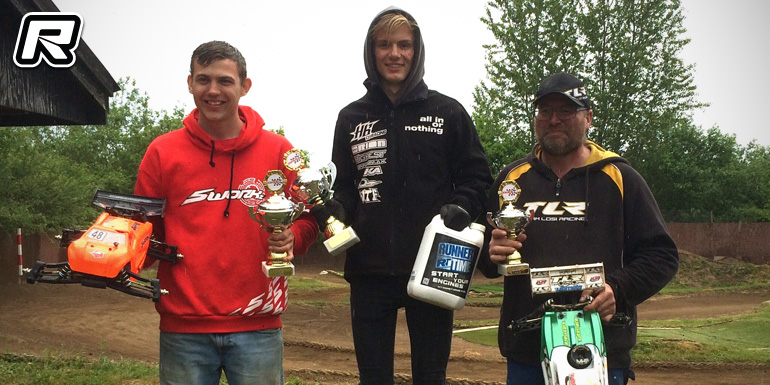 Round 2 of the Danish 1/8th Off-road Nationals was held in Skanderborg with the Truggy class run on Saturday and Buggy on Sunday. Pelle Culmsee would TQ three of the four Truggy qualifying rounds to take the overall TQ and by winning the semifinals he also put himself on pole position for the main final. Just before the main rain began to fall that would endure the whole race but this did not stop Pelle Culmsee from taking the win after having to recover from a bad start. Maguns Frandsen came in 2nd while Jan D. Hansen had to settle for 3rd.
Sunday Buggy day and the morning started with a wet track and it took until the third round till the track dried up full. Pelle Culmsee again won three of the four qualifiers but due to many mistakes in his semifinal he would only start from the 2 spot into the final. Pelle would jump into the lead right at the start of the main final only to drop back to dead last on the same lap. After some ten minutes and after a great recovery Pelle was back in the lead again and after then-2nd-place driver Magnus suffered a flameout Pelle was able to cruise to the win in front of Magnus Frandsen and Jan D. Hansen.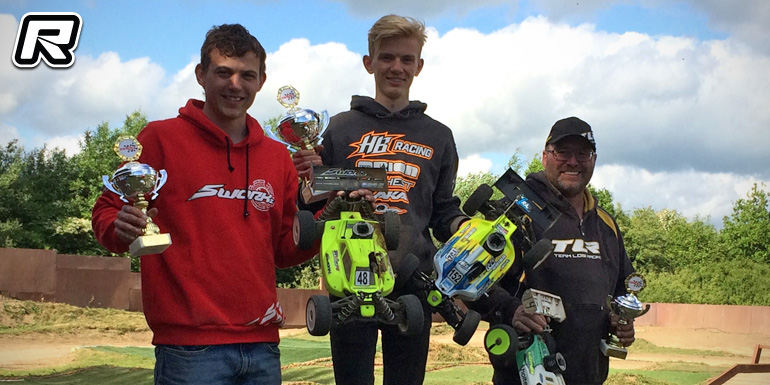 Thanks to Pelle Culmsee for the report.
---