June 21, 2017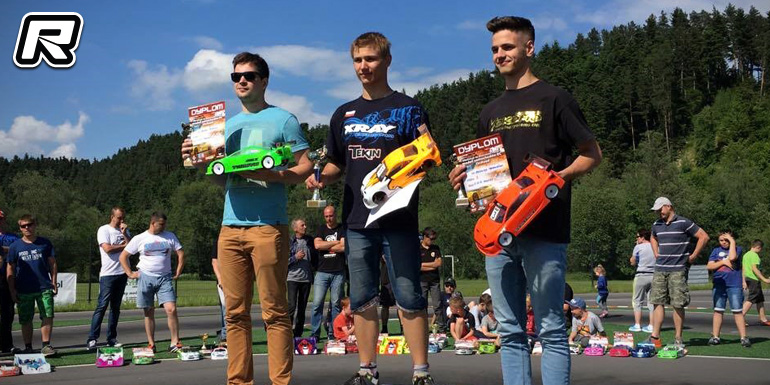 The third round of the Polish On-road National Championship was held recently in several electric and nitro classes. In the Touring Modified class it was Arkadiusz Smyk who took round TQ in Q2 and Q3 to take the overall TQ and the pole position for the finals. In the opening two A-mains Arkadiusz brought home wins to bag the overall victory from Bartosz Pochopień, who challenged Arkadiusz in A1 but made a mistake in A2. The podium was rounded out by Mateusz Ogonowski in 3rd.
Touring Modified final results:
1. Arkadiusz Smyk
2. Bartosz Pochopień
3. Mateusz Ogonowski
4. Jakub Michalski
5. Jakub Kłapacz
6. Wojciech Rzepecki
7. Tomasz Niemczewski
8. Kami Rzepka
In Touring Prostock it was again Arkadiusz Smyk who prevailed, bringing home his second win of the weekend. Krystian Kopacki would end the day on the 2 spot with Łukasz Mach completing the top 3 result.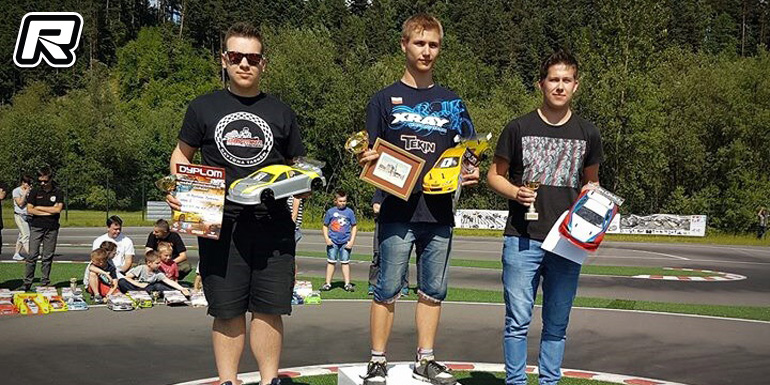 Touring Prostock final results:
1. Arkadiusz Smyk
2. Krystian Kopacki
3. Łukasz Mach
4. Andrzej Trella
5. Tomas Hrkel'
6. Maciej Gałecki
7. Arkadiusz Lippich
8. Szymański Dominik
The Touring Stock 17.5T class had Bartosz Zalewski ending the day on the top spot with Krystian Kopacki 2nd and Paweł Trella 3rd.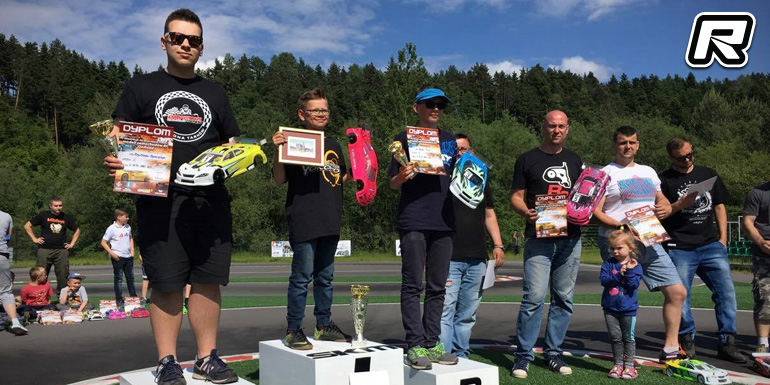 Touring Stock 17.5T final results:
1. Bartosz Zalewski
2. Krystian Kopacki
3. Paweł Trella
4. Maciej Gałecki
5. Marcin Czachor
6. Dawid Reizer
7. Bartek Siembieda
8. Andrzej Wilk
9. Adrian Lippich
10.Sebastian Stępniak
Formula had Krystian Kopacki taking the TQ after the triple qualifiers from Łukasz Potępa 2nd. Krystian would also come out fastest in A1 while A2 went to Patryk with a large margin. In the third and decisive main Krystian ran into electronic issues which allowed Patryk and Lukasz to take the top spots and ultimately it was Patryk who took the overall win with Krystian 2nd and Likasz 3rd.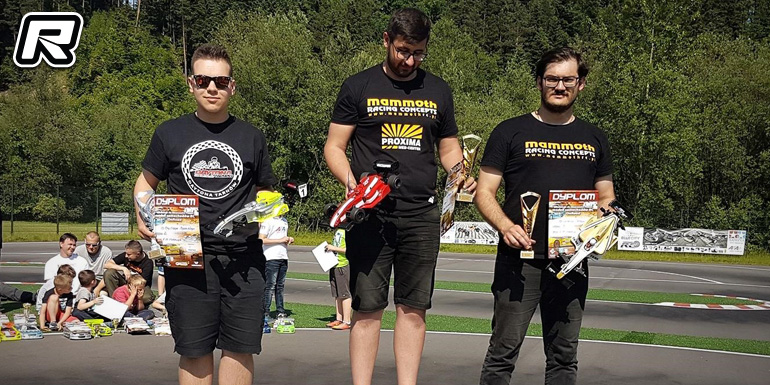 Formula final results:
1. Patryk Jeż
2. Krystian Kopacki
3. Łukasz Potępa
4. Sebastian Stępniak
5. Piotr Małopolski
6. Andrzej Wilk
Over to the nitro classes an in 1/8th on-road it was Tomas Hrkel' with the win from Marek Janusz and Wojciech Bukryj.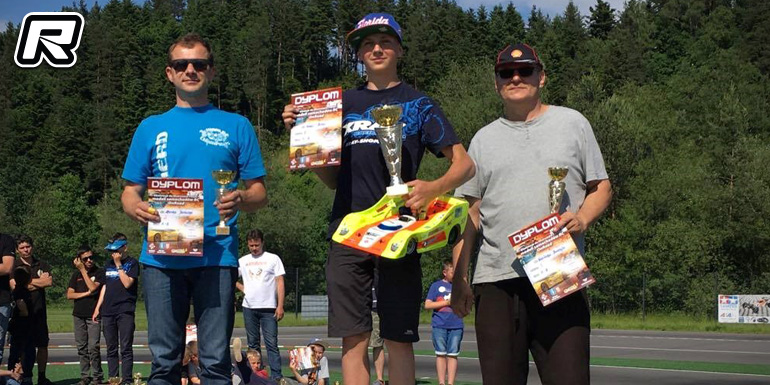 1/8th nitro final results:
1. Tomas Hrkel'
2. Marek Janusz
3. Wojciech Bukryj
4. Piotr Szapałak
5. Marcin Marczyk
6. Rafał Pajor
7. Filip Szczepaniak
Elsewhere in 1/10th nitro it was again Tomas Hrkel' who walked away with the day's win from Paweł Trella and Michał Abramowicz.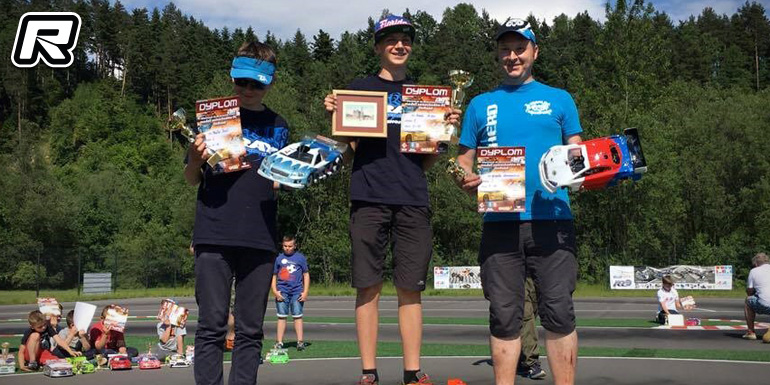 1/10th nitro final results:
1. Tomas Hrkel'
2.Paweł Trella
3.Michał Abramowicz
4.Arkadiusz Lippich
5.Mirko Tropp
6.Maciej Gałecki
7.Jacek Zienkiewicz
8.Filip Szczepaniak
Source: Xray [teamxray.com]
---