June 1, 2017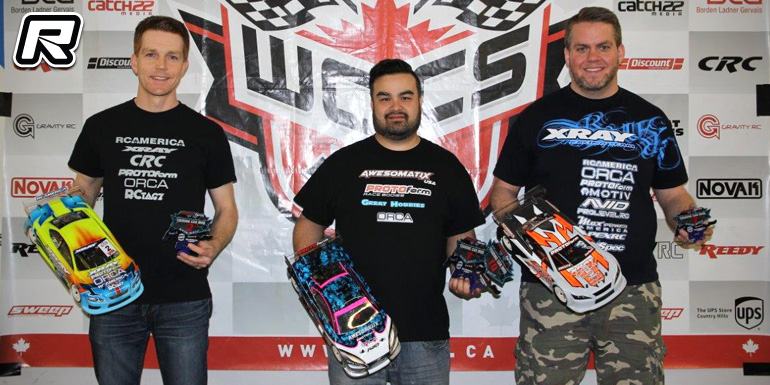 The Protoform Western Canadian Indoor Championship Series final round 8 descended on the Energy capital of Calgary, Alberta. Hosted by CarCar, the team of volunteers led by Kerry Nevatte build the best looking ever in the club's history. Racing-wise and in the Touring Modified class Edmonton's Awesomatix driver Wayne Mah would take TQ and the double win, sitting the final round out to watch the battle. Xray'S Blake Bell had finished just behind Wayne in the first two rounds, and took the win in the third for a solid 2nd. Fellow Xray driver Luke Pittman would have trouble in round 1, but come back strong with back to back 3rd places to take the final spot on the podium.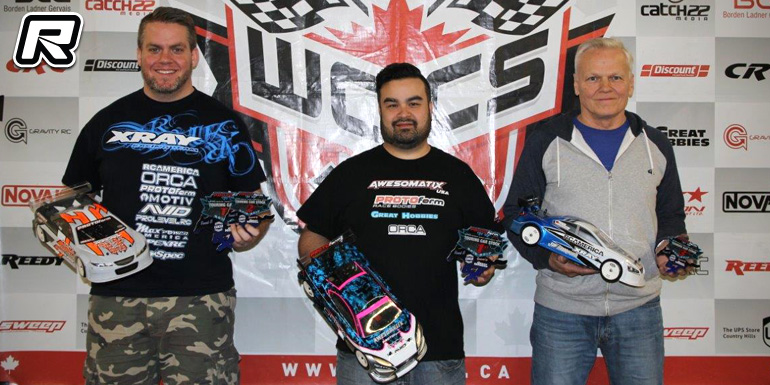 Touring Stock was without a doubt the most exciting battle of the weekend. Xray's Luke Pittman would take a very tight last round TQ, but then Wayne Mah (Awesomatix) would take the round 1 win, with Calgary Xray driver Jim Chapman in 2nd, and Luke in 3rd. Round 2 would again see Wayne win, which could have locked up the weekend and the Championship, but in an amazing display of gentlemanly sportsmanship that WCICS is known for, Wayne self DQ'd as he had gotten into the back of a competitor and caused a body tuck. Not immediately realising the car had a tuck, Wayne had continued racing; but after the race DQ'd himself for the incident. Fellow Edmonton racer Ryan Berry was then promoted to the win, with Jim Chapman and Luke Pittman rounding it out. So in the final round, it was an amazing battle between Luke Pittman and Wayne, with Luke driving a perfect race, and Wayne driving a perfectly clean 0.5 seconds behind him virtually the entire 5 minutes, but wanting it to be a completely clean run. Never finding a way around, and Luke's perfect run would give him the win, Wayne second, and the final tally lifting Wayne to the top of the podium and Luke to second, with Jim Chapman in 3rd.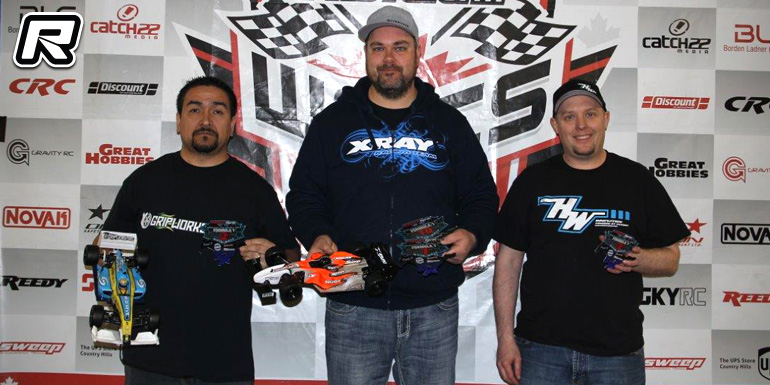 Hot off of several season Formula wins, Xray's Korgae Scales would have to fight for this Formula win. Taking TQ, he then battled all 3 rounds with both Edmond Lee and Cal Freeman, trading spots on the podium over all 3 rounds. When the dust settled, it was Korgae on top, Edmond in second, and Cal in third.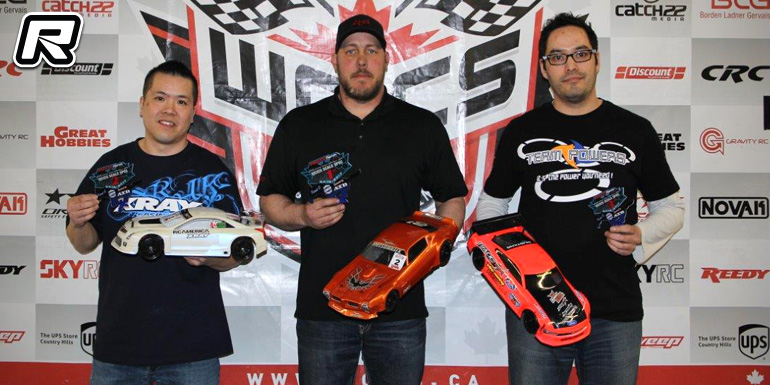 In Scale Spec and with a great turnout for this fun class, one of the biggest of the season, Saskatoon's Gary Lanzer, who has been dominant all year, would have another great weekend taking the overall win. Dennis Beck would finish 2nd, with Lance Radke from Regina taking the final spot on the podium.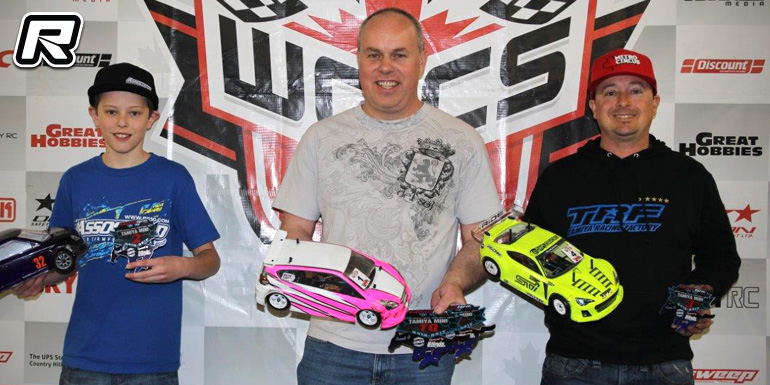 Local Mini wizard Walter Slany would have a perfect weekend, setting TQ and then winning both rounds of the Tamiya Mini class. In the battle for 2nd, Chris Jackman would take a 2nd in R1, then a 3rd in R2. Conversely, Carter Herasymiuk would take 3rd in R1, and 2nd in R2. So tied going into R3, and with Walter watching from the stands, Carter would rise victorious taking the win, and 2nd place overall over Chris Jackman.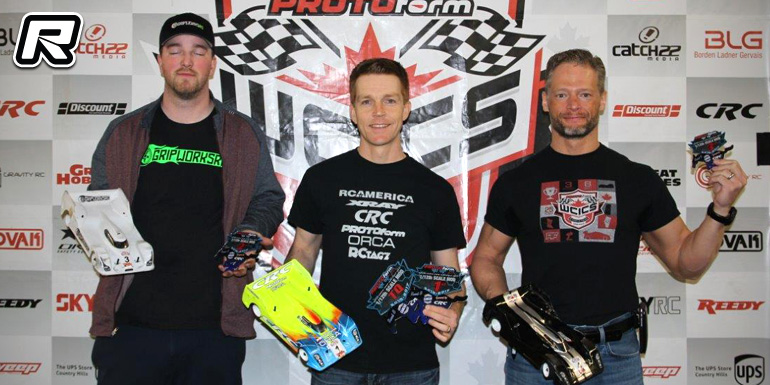 In 1/12th Modified, the fastest class of the weekend, former Canadian Touring Stock champion, Blake Bell would take TQ and R1 win, with top privateer Josh Carter taking 2nd and Kamloops Jason Mardon in 3rd. In R2 Alex Pate would have the drive of his life, catching and passing Blake and leading for 7.5 minutes, until he dumped just before the finish, handing the win back to Blake. So with Blake watching from the sidelines, Alex would come back with a new battery and take a hard fought battle from Jason to win, with Jason finishing 2nd and Josh 3rd with a failed servo saver. Final podium then was Blake, Alex, Josh.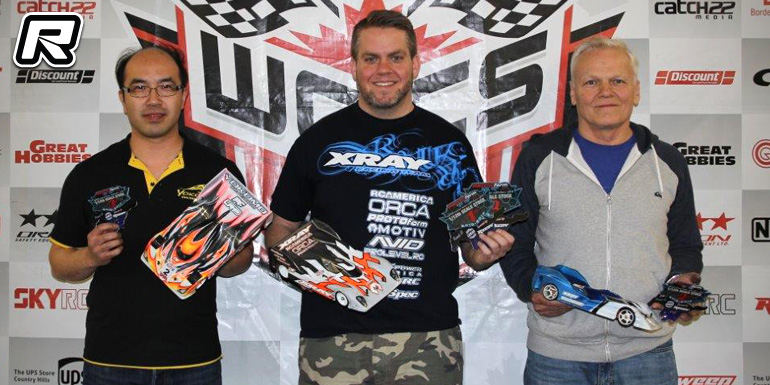 1/12th Stock, the second biggest class of the weekend, Luke Pittman would have a perfect weekend setting TQ, and then taking double wins. In R1, Cal Freeman took 2nd followed by Kelowna's Earl Towson. In R2, Calgary's Jim Chapman took 2nd, and fellow Calgary's Tommy Tam 3rd. So with Luke watching the action, the rest of the podium was still wide open. Tommy Tam would step up and take the win, followed by Jim Chapman, but Jim's two 2nd place finishes would put him up overall in 2nd on the podium with Tommy taking 3rd.
The next season will kick off in September at Saskatoon, Saskatchewan, hosted by SarCar.
Source: WCICS [wcics.ca]
---