June 12, 2017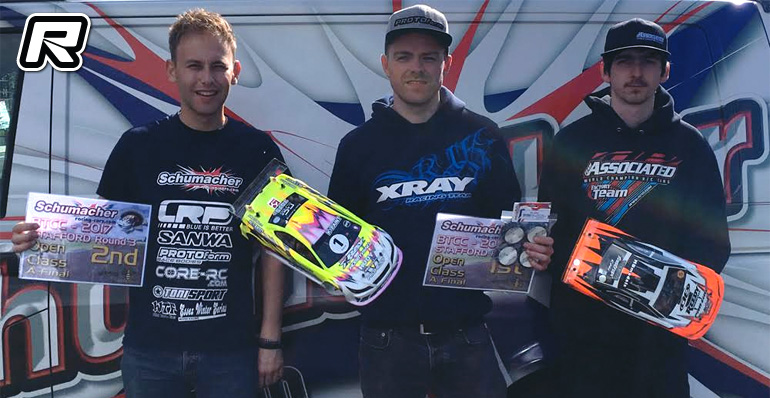 The Schumacher BTCC series Rd3 moved on to the midlands based Stafford track this weekend. Over the four classes there were some epic battles across the board. In modified the usual suspects Olly Jefferies, Elliott Harper and Chris Grainger were battling it out for top spot in what were tricky conditions for the high powered cars. Super high winds and lower traction after overnight rain made it tough for the competitors. Olly pipped Elliott for overall TQ by less than a second after the tie break of two wins each, Chris Grainger qualified third. In the two legged finals Olly took the wins ahead of Elliott with Zak Smith coming from 4th on the grid up to 3rd overall.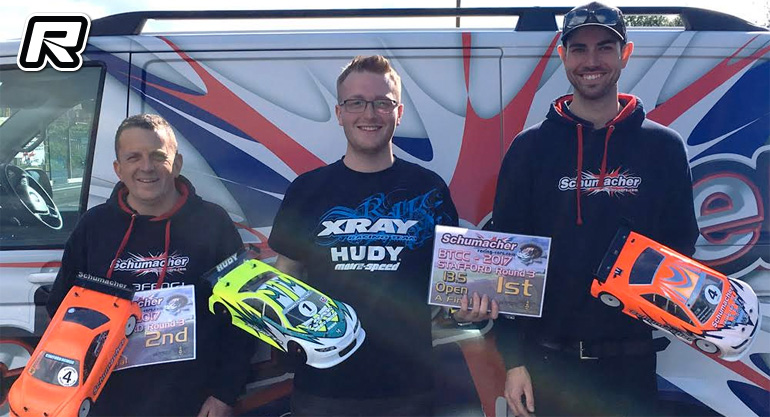 13.5T open class with boosted timing from the ESC saw battles resuming as we have seen all season between the Schumacher and Xray teams. Zak Finlay took the overall win this time from the Schumacher's of Andrew Robson and Chris Gunter.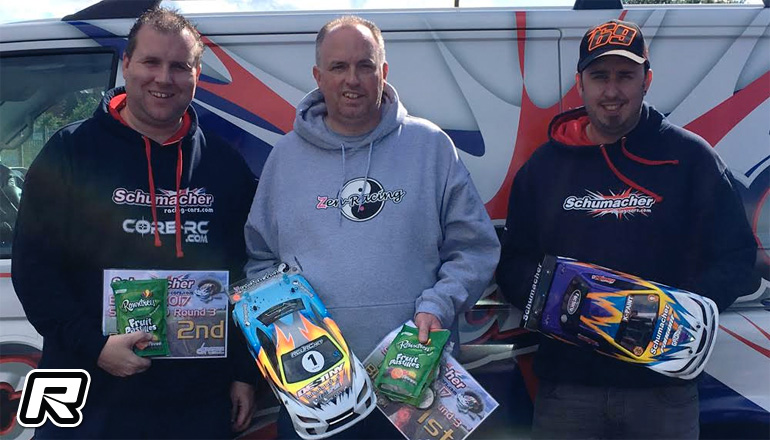 13.5T Blinky was dominated by Jason Butterfield, taking TQ and both leg wins. Schumacher's own Mark Musgrove was 2nd and Gareth Hollis 3rd.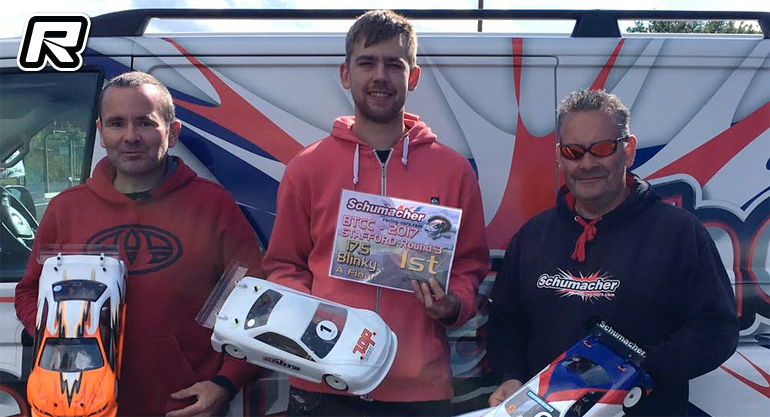 17.5T Blinky class was again dominated by Jakub Plechac TQing and winning with a fine meeting from Adrian Sully netting second and Alan Harrington 3rd.
Source: Schumacher [racing-cars.com]
---