June 27, 2017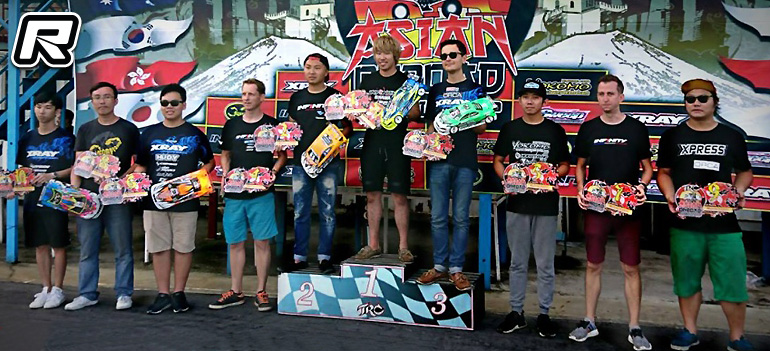 Round 2 of the Asia Onroad Championship was held at the famous TRC circuit in Hong Kong. This time, for the sake of variety and the driver's opinion, the organisers had decided to use the bigger GP track for the event. This was a much welcomed move, as it was very fun to drive as a result of its bigger size and high grip levels. Unfortunately, the event was struck by heavy rain showers throughout but the organisers were able to be flexible with the schedule, to allow drivers to get most of their runs in. The Touring Modified finals were rather eventful and ultimately it was Infinity's Akio Sobue who walked away with the win from teammate Naoto Matsukura in 2nd and Xray's Alexander Hagberg 3rd.
Touring Modified final results:
1. Akio Sobue
2. Naoto Matsukura
3. Alexander Hagberg
4. Jilles Groskamp
5. Nicholas Lee
6. Dominic Quek
7. Andy Moore
8. Fai Ho
9. Ray Poon
10.Gary Huang
In the Super Stock 13.5T class it was Ian Lee with the win from Naoya Morita 2nd and Keith Chui 3rd.
Touring Super Stock 13.5 final results:
1. Ian Lee
2. Naoya Morita
3. Keith Chui
4. Yan Cheung
5. Joey Chan
6. Chan Chau Man
7. Derek Yuen
8. Ming Galaxy
9. Top Man
10.Michael Lo
Source: Xray [teamxray.com]
---