June 20, 2017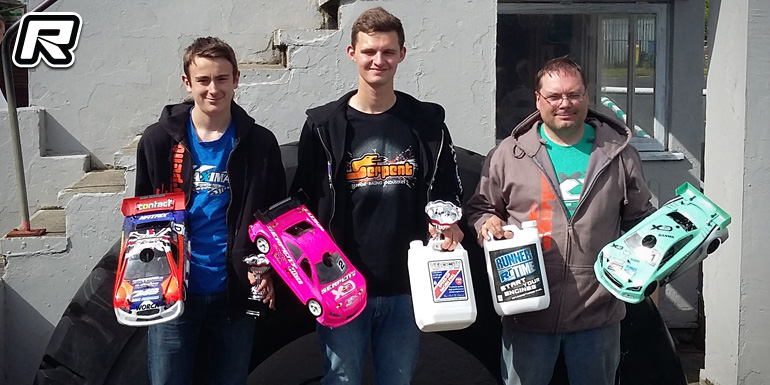 Round 3 of the British National 1/10th Nitro On-road Championships were held at the Mendip Raceway in the South West of the UK. The weather on Saturday was good sunny all day. The top three drivers for 200mm Touring in practice were Mark Green (Serpent) Joe Kerry (Capricorn) and Alex Thurston (Serpent). In the 220mm GT class Glyn Beal (Serpent) was the fastest with Rickard K (Xray) very close behind. Race day Sunday and the weather forecasters got it wrong. It started raining at the start of heat 1 round 1 and only stopped when the finals had finished. Ultimately Mark Green took TQ for 200mm Touring and Glyn Beal for 220mm GT.
The 200mm Touring A-final started with a drying track and some of the drivers started the race on dry tyres but after 2 or 3 minutes it started to rain again and tyre changes were needed for most of the drivers. The final was won by Alex Thurston with Ollie Williams 2nd and Mark Green 3rd, making it an all-Serpent podium.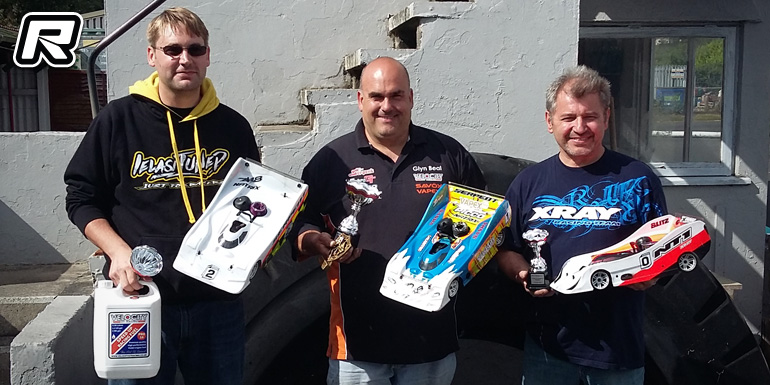 The 220mm GT A-final was on a nearly dry track, Glyn Beal took the lead with Dan Jones very close behind until Dan had a flame out, he managed to hold onto second place and Richard K finishing 3rd.
Source: Serpent [serpent.com]
---