July 18, 2017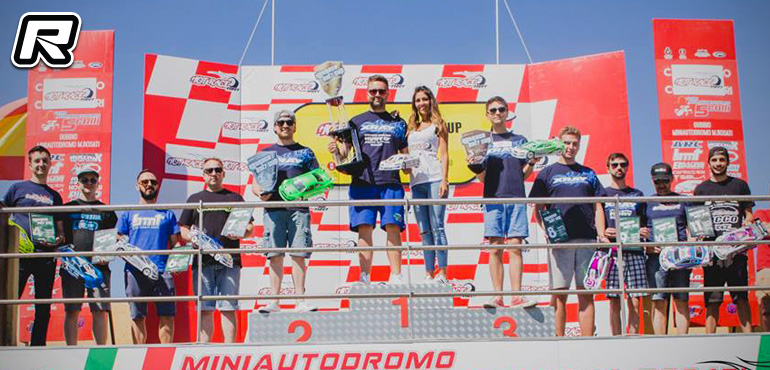 Gubbio in Italy played host to the 2017 Hot Race Summer Cup this past weekend. As usual the event attracted some of the country's fastest electric on-road drivers and also guests from abroad with the 2017 edition drawing close to 100 entries for the four different on-road categories. While the racing action on the track was intense there was also a lot to do off the track with the organisers made sure everyone had a great time with loads of drinks, music and the famous Saturday evening party. Racing wise and in the Invitational Modified class it was Alessio Menicucci who took the TQ and win from Alessio Mancini and former 200mm World Champion, Alexander Hagberg in 2nd and 3rd respectively.
Invitational Modified Touring final results:
1. Alessio Menicucci
2. Alessio Mancini
3. Alexander Hagberg
4. Alessio Tolomelli
5. Viljami Kutvonen
6. Mario Spiniello
7. Leo Arnold
8. Manu Vagner
9. Lorenzo Bigi
10.Marco Baruffolo
The Touring Modified category saw Silvio Boni coming out fastest after the A-mains from Enrico Avoni and Max Micheli.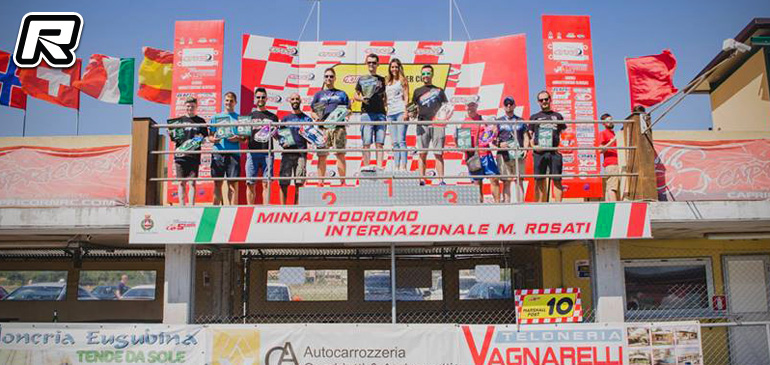 Modified Touring final results:
1. Silvio Boni
2. Enrico Avoni
3. Massimo Micheli
4. Micolo Grisenti
5. Davide Rabitti
6. Matteo Menchetti
7. Florian Joos
8. Simone D'Ottavio
9. Simone Pagnini
10.Biagio Esposito Lauri
The win in the Touring Stock class went to Danish frontrunner, Soren Boy Holst with Alessio Mancini and Simone Alleotti rounding out the top 3 result.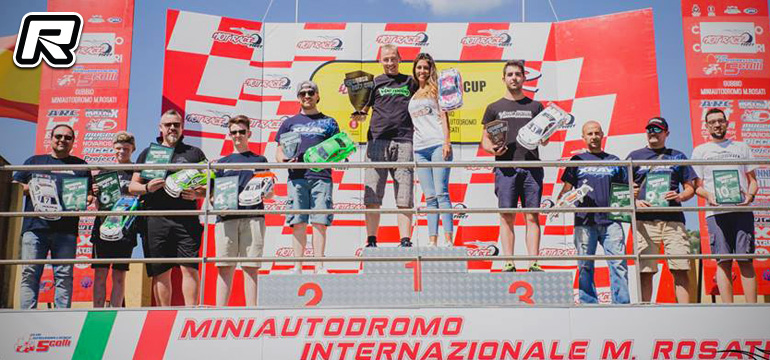 Stock Touring final results:
1. Soren Boy Holst
2. Alessio Mancini
3. Simone Alleotti
4. Djalama Bochicchio
5. Vincenzo Vazzana
6. Florian Joos
7. Walter Cola
8. Maurizio Bicchi
9. Emanuele Schillaci
10.Simone Leonardi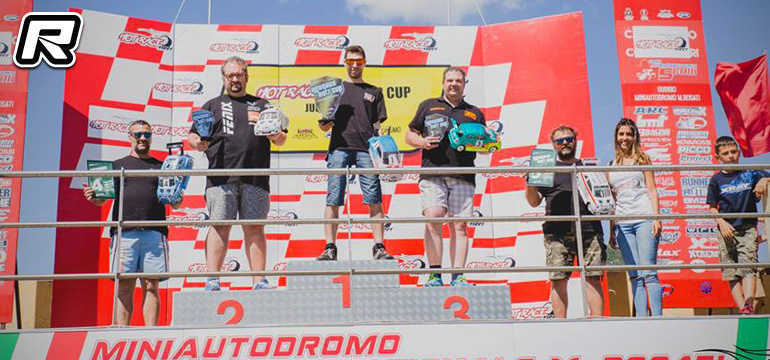 Finally in the Cinquone 299 fun class it was Simone Pavanello with the win in front of Matteo Berlincioni and Alberto Fontanini. Sandro Gavazzoni and Alessandro Rossi would round out the top 5 result.
Source: Hot Race Tyres [hotracetyres.com]
---