July 26, 2017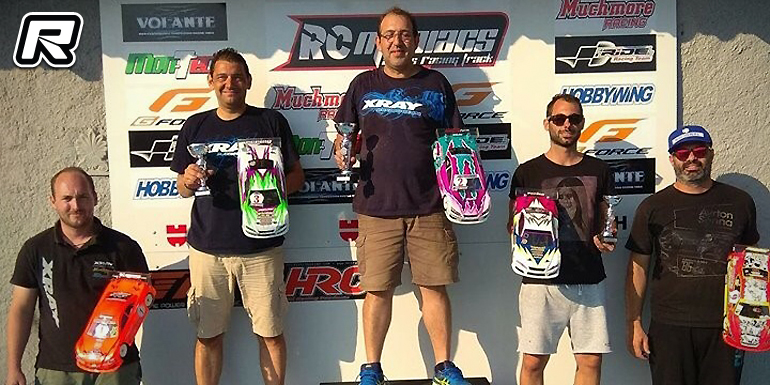 The second round of the RC Maniacs Championship was held at the Argos track in Greece. Classes run were Touring Modified, Touring Stock 13.5T blinky, and Formula 17.5T blinky. Tyres were open but the Touring car drivers opted to use LRP's G32 tyre as it is the handout wheel for the Greek championships, while the Formula class relied on the new Hudy Formula tyres. To increase fun and add a bit of spectacle it was decided to run the event in a Reedy race format with six of eight rounds counting towards the overall results. In Touring Modified Xray's Michalis Kiriazis was a force but he had to leave early due to family obligations – a situation local driver Diamantis Sotiris (Xray) took advantage of to grab the overall win with Nikos Nikolakopoulos coming in close 2nd. Christos Vasilopoulos (Tamiya) finished 3rd ahead of another local Xray driver, Christos Kindis.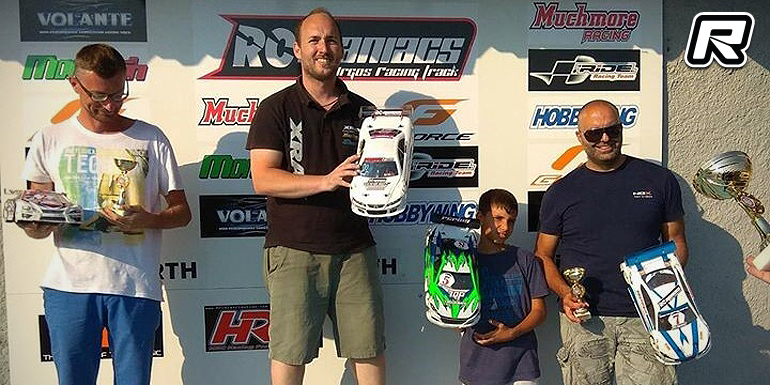 George Maricholas (VBC) set the pace in the Touring Stock class, winning all legs, while Oleg Stifatov (Yokomo) finished 2nd, closely followed by George Tzamtzis (Xray) in 3rd. Young Filippos Nikolakopoulos finished in 4th place, showing a lot of improvement since last time.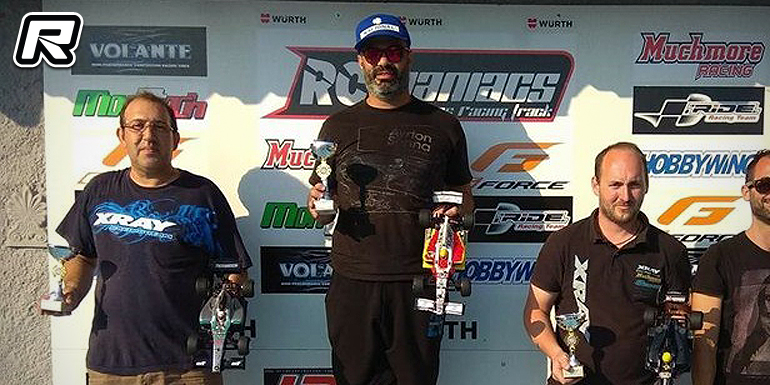 In the Formula category, the race was on between local Xray drives Diamantis and Kindis; a battle that was much anticipated and both didn't let the spectators down. Maricholas (Xray) tried to placed himself between them but fell short, although in the first rounds he was on top. Christos Vasilopoulos (TOP) surprised all by winning the opening round but he suffered some bad luck later on.
Source: Xray [teamxray.com]
---