July 10, 2017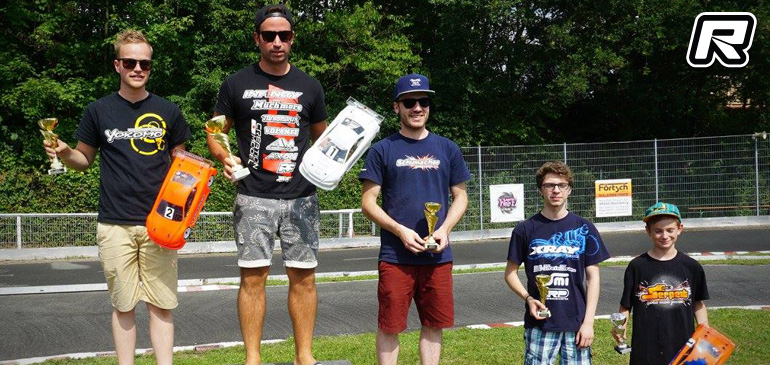 The warm-up race for the German Electric On-road Nationals was held this past weekend at the MBC Bamberg club in the south of the country. In the premier Touring Modified class it was Marc Rheinard who took three of the five qualifying rounds to grab the TQ from Christopher Krapp who managed to win two qualifiers to line up in 2nd on the grid. In Touring Sport it was Daniel Wohlgemuth with the TQ while Martin Hofer, with whom Daniel was tie on points, had to settle for 2nd after the tie-breaker. In Touring Hobby Sören Sparbier came out on top while in Formula, the largest class of the weekend, it was veteran racer Alexander Stocker with the overall TQ.
In the finals and in the Touring Modified class, Marc Rheinard was able to conserve his qualifying performance to take wins in the opening two mains, although A2 was a pretty close affair with Marc and 2nd placed Christopher being separated by only 0.7 seconds. A3 then went to Christopher from Marc to take the runner-up spot while Tobias Seidl snatched the final podium spot courtesy of two 3rd place finishes.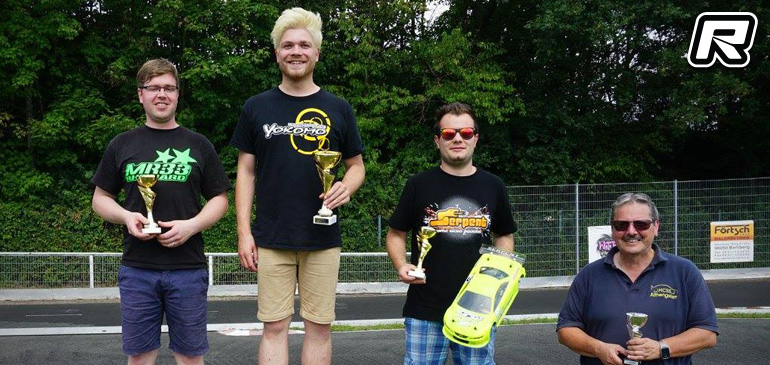 Touring Sport saw Daniel Wohlgemuth and Martin Hofer battle for the overall win with the better end for Martin in A2 and A3 while Daniel came out fastest in the opening A-main. Overall and behind Martin and Daniel it was Kevin Sparbier who completed the podium result in 3rd.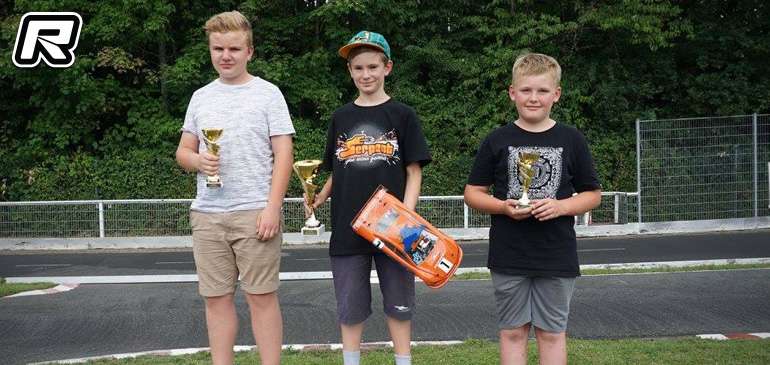 The Touring Hobby class was dominantly won by young Sören Sparbier and in the Formula class TQ Alexander Stocker bagged the overall win by coming out fastest in the last two A-mains to take the day's win from Sven Janik and Matthias Feldt.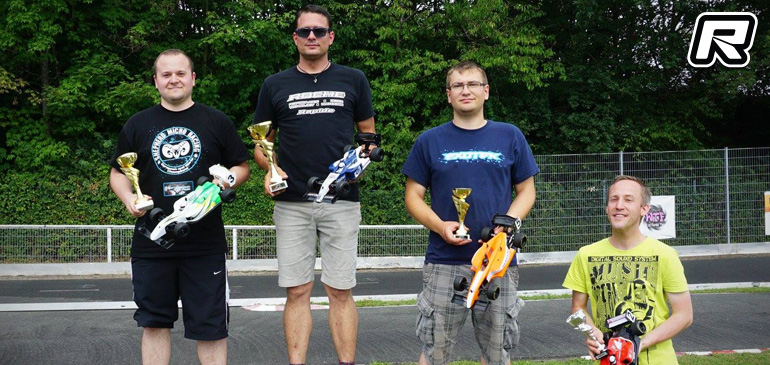 Images: MBC Bamberg [mbcbamberg.de]
---