July 9, 2017
The third round of the 2017 South-African ORE national championship moved to the TRAP RC Venue in Pretoria. Free practise was held on Thursday and Friday with good winter weather in the Gauteng Province pleasing the drivers. The club did some good repair work on the track and a fast track with some technical sections proved demanding for most drivers. The strong 2017 Touring Modified class was represented by all the top and new drivers in South Africa and they pushed hard during the practice rounds and qualifying to achieve the best performance with their cars. During the practice rounds the local Liebenberg brothers showed great pace with their Capricorns while the Xray team mates Anderton Smith, Hein Kotze, Shaun Schutte, Antonio Caroli and Ashley Hurley also had great some great sessions.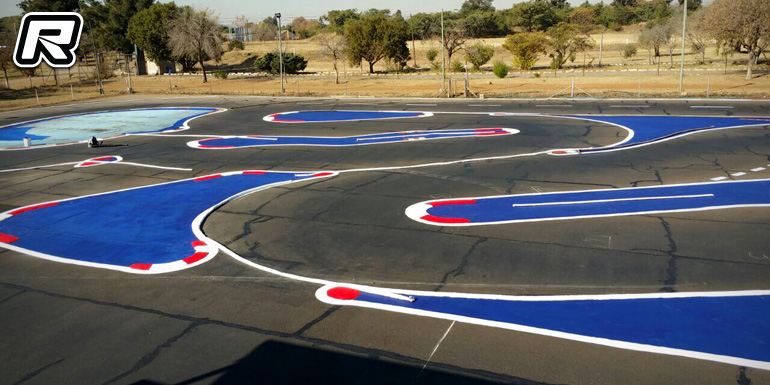 On Saturday the weather changed and influenced the traction for the qualification rounds. Qualification was a good battle between Jacques Liebenberg, Hein Kotze, Antonio Caroli, Anderton Smith and Conrad Liebenberg. It was Hein Kotze who eventually to TQ followed by Jacques Liebenberg and Antonio Caroli. In A1 and A2 Hein Kotze managed to win both legs from the TQ spot after great battles with Jacques Liebenberg, Anderton Smith, Antonio Caroli and Conrad Liebenberg. It was Jacques was who eventually achieved a 2nd place finish with Anderton completing the podium. This win takes Hein Kotze one step closer to the national title for 2017, but there are still two rounds remaining and his competitors are all fast and focussed.
Modified Touring final results:
1. Hein Kotze – Xray
2. Jacques Liebenberg – Capricorn
3. Anderton Smith – Xray
4. Antonio Caroli – Xray
5. Shaun Schutte – Xray
6. Conrad Liebenberg – Capricorn
7. Jason Hillcoat – Tamiya
8. Willie du Plooy – Xray
9. Deon Gove – Xray
10.Juan Landman – Xray
The Pro-Stock 13.5T blinky class was a competitive affair with Xray team mates Jonathan Wilken, Anthony Smith and Willie Noordman showing great pace during the practise sessions. They were chased hard by Hennie Viljoen, Gunther Cornelius and Jean Wessels. Jonathan Wilken showed all the experience gained at the ETS in Trencin by winning Q1, Q2 and Q3 to take a dominant TQ in the class with his Xray team mates Willie Noordman and Gunther Cornelius starting from the #2 and #3 grid positions. Jonathan then continued his dominant form on Sunday by winning A1 and A2. It was up to Willie, Gunther and Hennie Viljoen to fight for the remaining podium spots. Anthony Smith drove a great A1 and A3 to finish 2nd after starting from the 5 spot on the grid while it was Willie Noordman who eventually completed the podium. This win for Jonathan Wilken also assured him the 2017 title in the Pro-Stock Class.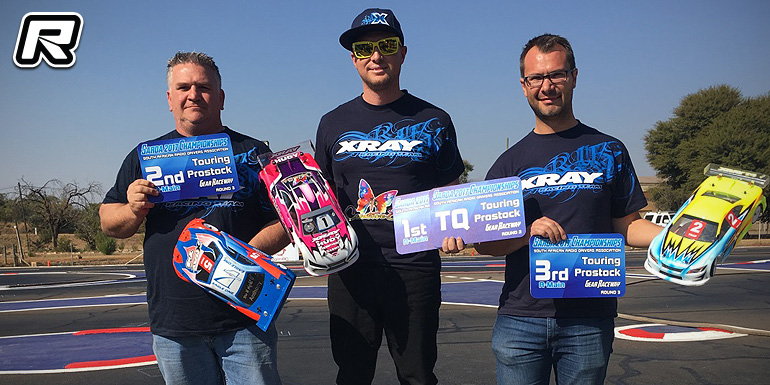 Pro-Stock 13.5T final results:
1. Jonathan Wilken – Xray
2. Anthony Smith – Xray
3. Willie Noordman – Xray
4. Hennie Viljoen – VBC Racing
5. Gunther Cornelius – Xray
6. Jean Wessels – Team Associated
7. Tyronne Wilken – Yokomo
8. Christopher Dolphin – Xray
9. Pieter Swemmer – Tamiya
10.Paul van der Westhuizen – Team Magic
The Formula class had challenging early morning runs with a very low grip track, but they managed to get their cars to work great and improved throughout the two racing days. It was Jonathan Wilken who continued his great form from his ETS visit and dominated qualifying to take the TQ as well as winning A1 and A2 for the overall victory. It was up to the youngsters Nico Kellerman and Tyronne Wilken as well as Wayde Solomon, Piet du Plessis and Brett Ross to fight for grid positions and the podium. Ultimately it was young Nico Kellerman who managed to finish on the runner-up spot and Wayde Solomon took the final podium position.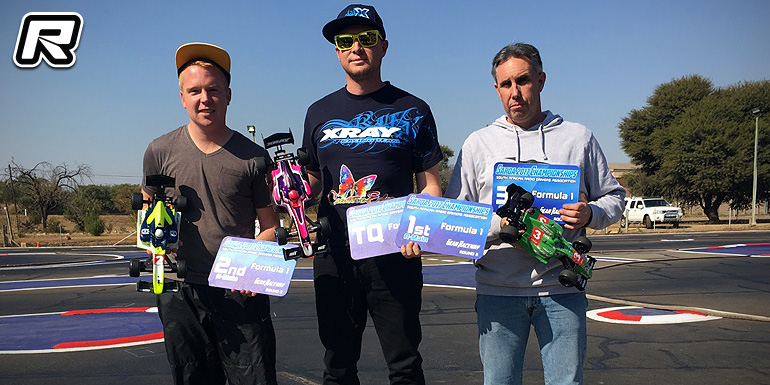 Formula 21.5T final results:
1. Jonathan Wilken – Xray
2. Nico Kellerman – Xray
3. Wayde Solomon – Xray
4. Tyronne Wilken – Yokomo
5. Brett Ross – Xray
6. Francois Erasmus – Xray
7. Willie Pienaar – Xray
8. John Fitzsimmons – VBC Racing
9. Marcel Blignaut – Tamiya
10.Piet du Plessis – Xray
In the 13.5T FWD class it was the local Christopher Dolphin who again showed class dominance by securing zhe TQ as well as the win after winning A1 and A2. It was left to the youngsters Tristan Joubert, Nico Kellerman and Eugene Wessels and the "older generation" Paul van der Westhuizen and Fanie Viljoen Snr to battle it out for 2nd and 3rd position. Tristan Joubert finished 2nd in only his first national event after good qualifying and finals racing. It was Paul van der Westhuizen who eventually managed to take the 3rd spot on the podium.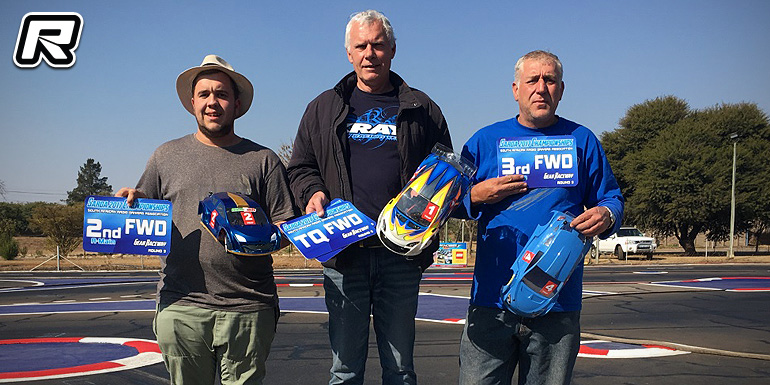 13.5 FWD Touring final results:
1. Christopher Dolphin – MTS
2. Tristan Joubert – MTS
3. Paul van der Westhuizen – VBC Racing
4. Eugene Wessels – TOP Racing
5. Nico Kellerman – MTS
6. Fanie Viljoen Sr. – VBC Racing
7. Sarel Pretorius – MTS
8. Ben Kriegler – MTS
9. Fanie Viljoen Jr. – VBC Racing
10.Charles Hudson – Tamiya
Thanks to Antonio Caroli for the report.
---