July 3, 2017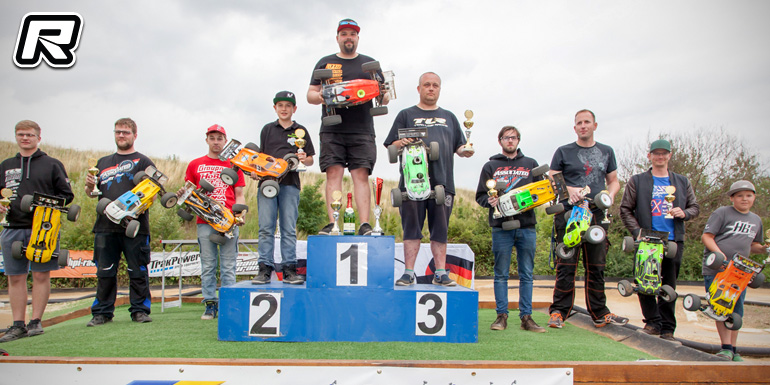 The 2017 German Truggy Championship was held at the MRC Leipzig track over the weekend. In the Nitro Truggy class it was Agama driver Ronny Schiffer who took a maiden truck title from young Johannes Klatt (Mugen). TLR driver Sascha Nelson came in 3rd to round out the podium.
Nitro Truggy final results:
1. Ronny Schiffner – Agama
2. Johannes Klett – Mugen
3. Sascha Nelson – TLR
4. Max Heydenreich – Team Associated
5. Frank Heydenreich – Team Associated
6. Steven Sattler – TLR
7. Jonas Bauer – Hobao
8. Mario Unverzagt – TLR
9. Benjamin Klode – HB Racing
10.Stev Krause – HB Racing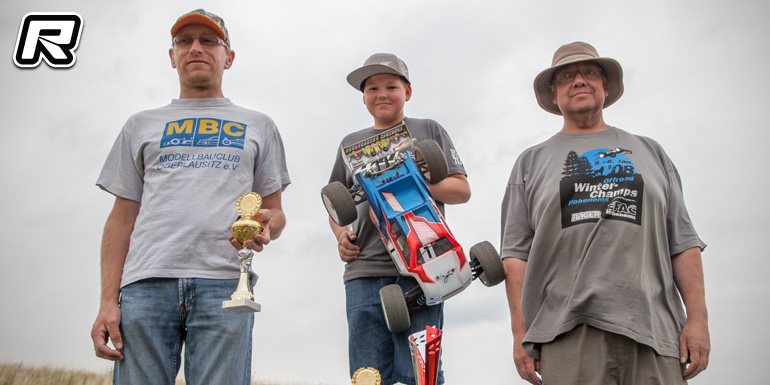 Elsewhere in the E-Truggy class it was Stev Krause (HB Racing) who took the title from Thomas Mager (Mugen) in 2nd and veteran racer, Robert Gillig (Team Associated) in 3rd.
Source: Mikanews [mikanews.de]
---