July 17, 2017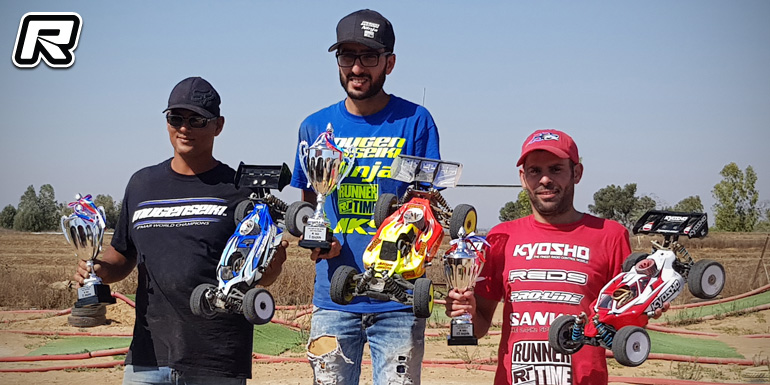 The 9th and final round of the Israeli League Nitro Series and the 5th round of the Electric Series were held last week at the Negev Speed racing track in super hot weather conditions. Kyosho's Yaniv Sivan would take the TQ in both classes but in the Nitro Buggy main final it was Ofir Avitan (Mugen) who came out successful after Yaniv suffered two engine flameouts. Tal Siles (Mugen) came in 2nd while Yaniv at least managed to secure the final podium spot. Overall in the championship and with seven of the nine rounds counting it was Yaniv with the victory from Ofir Avitan and Ido Carmon.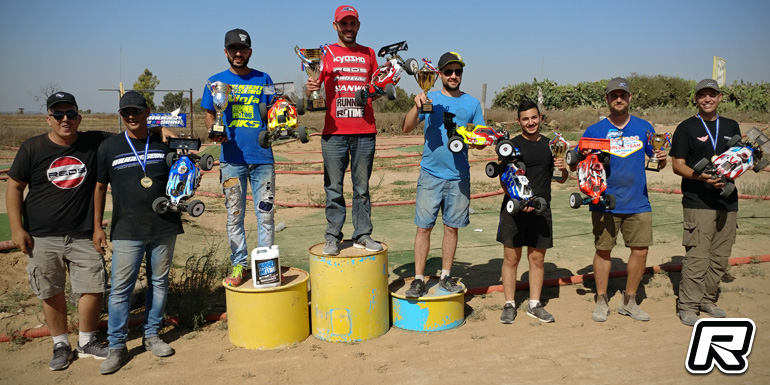 Nitro Buggy overall top 10 results:
1. Yaniv Sivan – Kyosho/Reds Racing/Pro-Line – 696 points
2. Ofir Avitan – Mugen/Ninja/Pro-Line – 693 points
3. Ido Carmon – Kyosho/RCConcept/Pro-Line – 676 points
4. Or Balulu – Agama/Bullitt/ Pro-Line – 669 points
5. Gil Harush – Kyosho/Reds Racing/Pro-Line – 665 points
6. Tal Siles – Mugen/Ninja/Pro-Line – 659 points
7. Aviv Maymon – Kyosho/Reds Racing/Pro-Line – 658 points
8. Eyal Kaldor – Mugen/Reds Racing/Pro-Line – 614 points
9. Asi Bitton – Xray/Xray/AKA – 614 points
10.Ronen Alkalay – Kyosho/O.S./Pro-Line – 604 points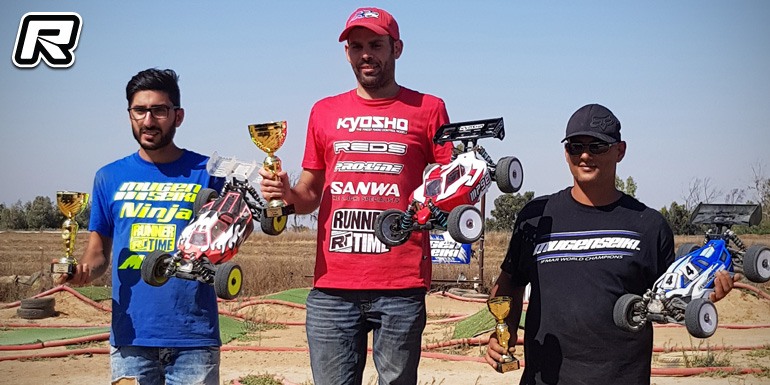 In the E-Buggy finals Yaniv made a clean sweep, bringing home 1st place finishes in A1 and A2 to take the day's win from Ofir Avitan and Tal Siles.
Thanks to Yaniv Sivan for the report.
---