August 29, 2017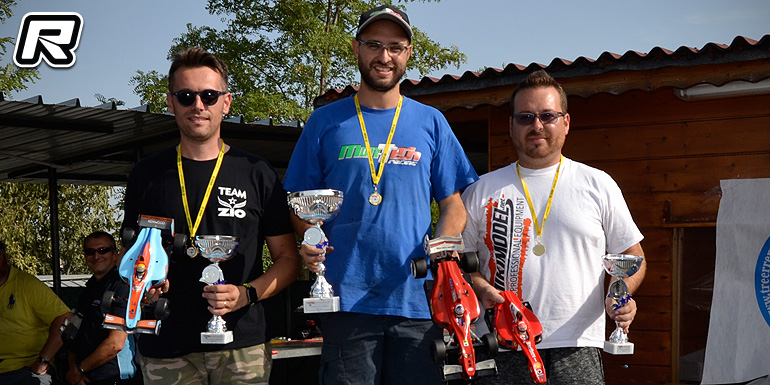 The 2017 Italian UISP Championship was held in Rivoli Veronese. The event attracted 36 drivers to compete in the three classes of Formula, 1/10th Modified Pan car and, for the first time, GT12. In the Formula class, Fabrizio Villa was able to secure the top spot for the A-mains with TQ runs in the third and fourth round of qualifying, ahead of Marco Donadelli and Armando Tanzini. In the finals however, it was Marco Donadelli who was able to show more consistency in the very hot conditions by winning both A1 and A3 and thus locking the national UISP title ahead of Armando Tanzini and Fabrizio Villa.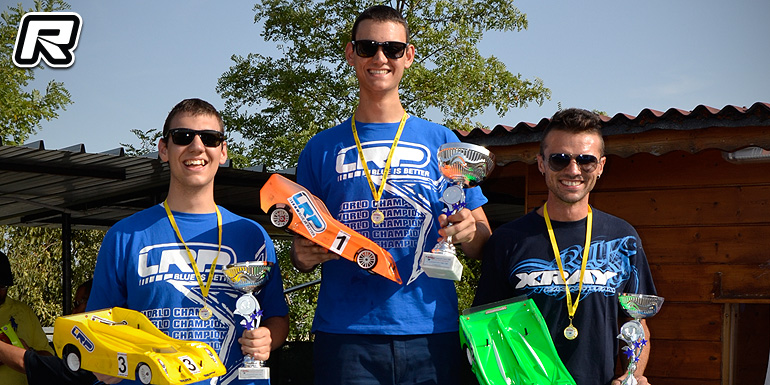 In Pan Car 1/10 Modified it was an intense battle between the Fenili brothers and Ivan Milesi, with Orlando Fenili showing a blistering pace in Q2 and securing the pole position ahead of Ivan Milesi and his brother Riccardo. In the afternoon's finals, Orlando Fenili delivered solid runs in both A1 and A2 clinching the 2017 UISP national title with one final to go. For the remaining places on the podium it was down to the wire, with Ivan Milesi leading the pack in A3 until the very last lap, when an unfortunate accident with a lapped car left the door open to Riccardo Fenili to pass and secure 2nd place. Ivan finished 3rd.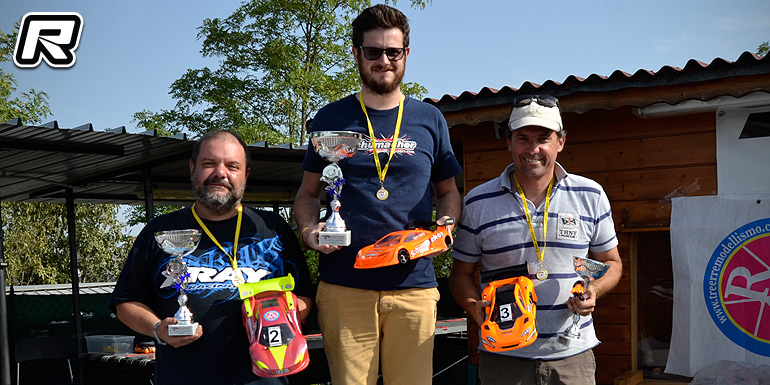 In GT12, Mattia Dall'Oca laid down an impressive performance, locking the TQ spot during the morning's qualifying rounds in which he was the only driver able to deliver a 25-lap run in the 6-minute round. During the afternoon finals, Mattia kept the ball rolling in all three finals in order to secure the win ahead of Roberto Rampini and Alessandro Giubbilei.
Thanks to Treerremodellismo for the report.

---