August 15, 2017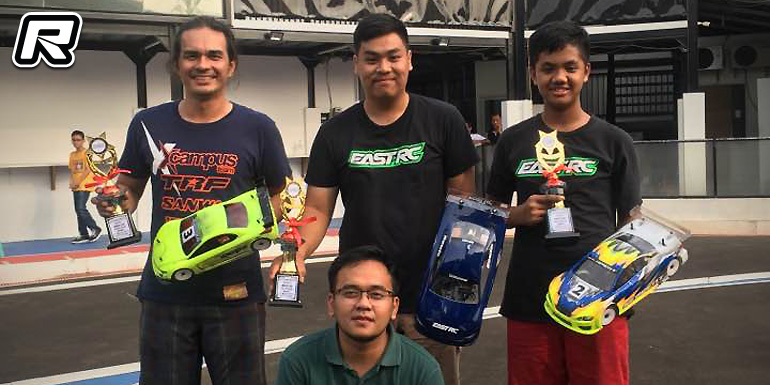 The third round of the East Touring Series was held at East RC Speedway in Jakarta, Indonesia. Sunny weather attracted a good amount of racers and it was Bowie Ginting who earned the TQ spot in the Touring Modified class in front of Christian Mamesah and Teddy Syach. At the end of the triple A-main finals the top 3 order would remain the same with Bowie snatching the overall after coming out on top in the first two A-mains as Christian and Teddy completed the podium result in 2nd and 3rd respectively.
Touring Modified final results:
1. Bowie Ginting – Serpent/Hobbywing
2. Christian Mamesah – Serpent/Hobywing
3. Teddy Syach – Tamiya/Hobbywing
4. Peter Anthonijsz – Awesomatix/Hobbywing
5. Chandra Yosef – Tamiya/Hobbywing
6. Denny Pangestu – Xray/ORCA
7. Reynaldi Kriswanto – Serpent/Hobbywing
8. Ronald Kasengkang – Yokomo/Hobbywing
9. Arya Seta – Serpent/Hobbywing
10.Agung Setyo – Serpent/Hobbywing
Thanks to Bowie Ginting for the report.
---