August 2, 2017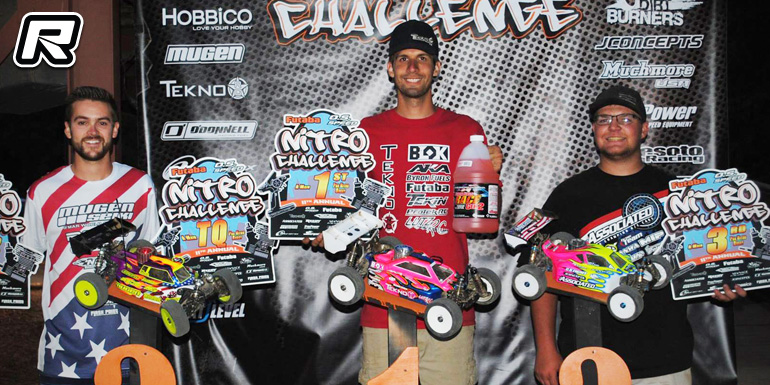 The 11th Annual Futaba/OS Engines Nitro Challenge was hosted by St. Louis Dirt Burners in Missouri. The concept of the race is that it allows the locals to experience an awesome racing event while adding a terrific chance to meet some of the industry pros to learn from the legends. This year's aces was Futaba's Ryan Lutz and OS Speed's Adam Drake; definitely two iconic legends of the industry. The layout is always a lot of fun at Dirt Burners and this year's layout was smooth and flowy with an added dose of speed making a terrific and challenging track for all racers and skill levels. The weekend started off wet, but the track crew did a fantastic job and got everything rolling smooth.

In 1/8th Pro Nitro Buggy the battle would come down to the wire with Tekno's Ryan Lutz taking A1 and Mugen's Cole Ogden winning A2. With the tie-breaker going to the best-combined results, Lutz would go on to win the overall in a very competitive class. Ogden finished 2nd and once again Team Associated's Cole Tollard would land himself on the podium with a 4th and a 3rd place finish to grab 3rd overall.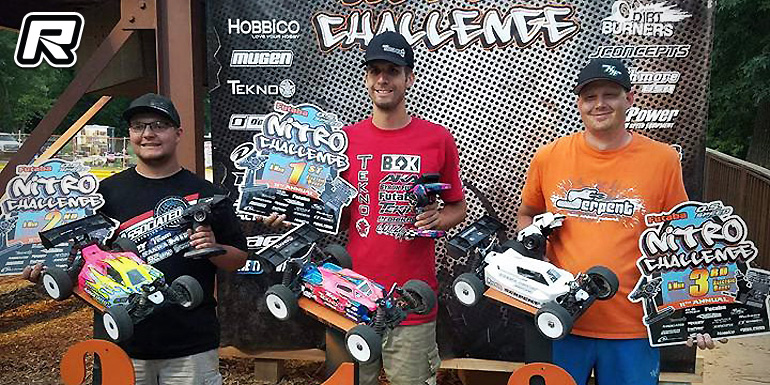 Pro E-Buggy saw an impressive performance by Tekno's Ryan Lutz, who took the overall win in the class by winning A1 and A2. Team Associated's Cole Tollard had a terrific weekend with strong performances in the both of the double A-mains with a 2nd and 3rd place finish to earn him 2nd overall as Serpent's George Sorwell finished 3rd.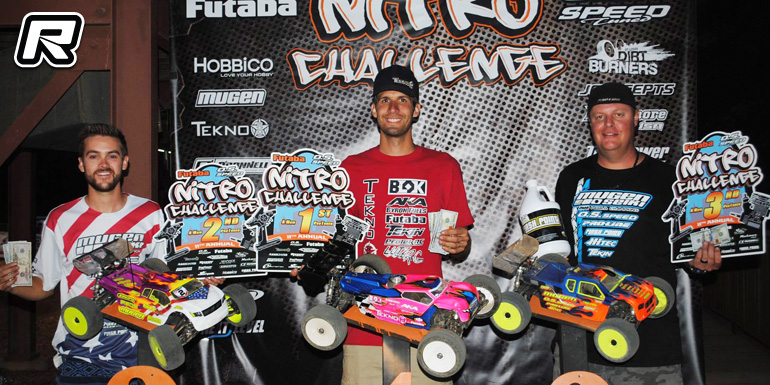 It was definitely Lutz's weekend as he was also able to capture the Pro Truggy overall to complete a perfect weekend. However, hot on his heels was Cole Ogden. Cole was able to finish 2nd overall by beating Mugen's Adam Drake by a narrow tie-breaker as both Mugen stars would have a 2nd and a 3rd place finish. It was definitely a fun, competitive weekend in the Truggy class to say the least.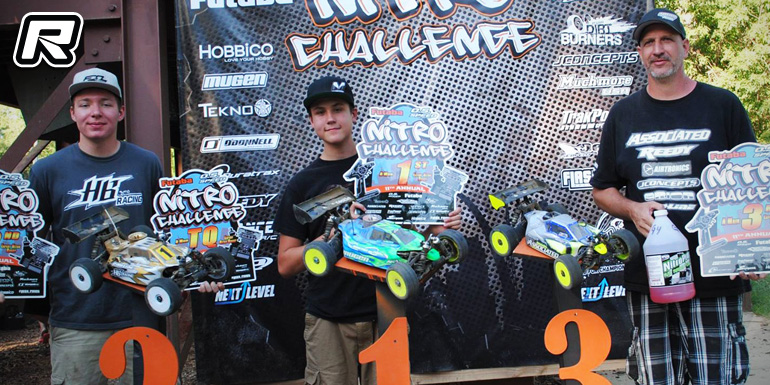 In 1/8th Expert Nitro Buggy Mugen's Joe Duffy was able to step up his pace during the 30-minute A-final over top qualifier, HB Racing's Julian Malevanets, and take an impressive win in the Expert class. Malevanets recovered from a poor start to finish 2nd and Team Associated's Troy Weber took the final step on the podium with a late race charge.
Source: JConcepts [jconcepts.net]
---