August 21, 2017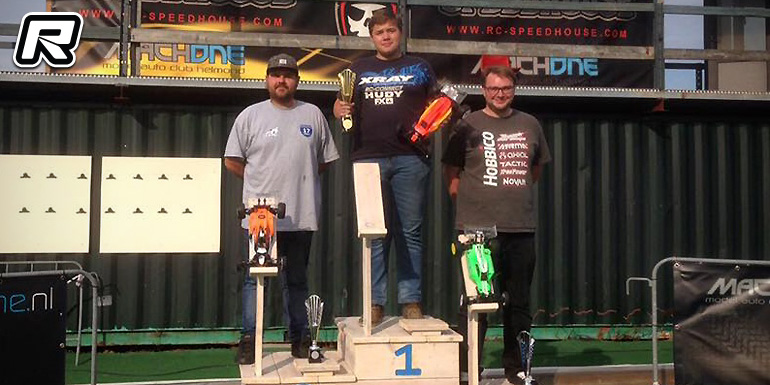 Round 6 of the popular NRW-Offorad-Cup was recently held at the Mach-One Helmond track in the Netherlands. 60 entries from Belgium, Germany, the UK and The Netherlands made for competitive racing and in the 2WD Buggy class it was Jarno Pijpers with the win from James Chappell 2nd and Julian Heitjan 3rd.

2WD final results:
1. Jarno Pijpers
2. James Chappell
3. Julian Heitjan
4. Marcel Röttgerkamp
5. Senne Pauwels
6. Maximilian Petzold
7. Theo Kuijpers
8. Thomas Müller
9. Jonas martens
10. Mark van Waayenburg
In the 4WD Marcel Schneider walked away with the win from James Chappell and David Pauwels.
4WD final results:
1. Marcel Schneider
2. James Chappell
3. David Pauwels
4. Stefan Petrich
5. Rock Haemers
6. Mickey Wiebrauk
7. Thorsten Schmitz
8. Ethan Chappell
9. Jonas Martens
10.Jack Box
Source: Xray [teamxray.com]
---