August 7, 2017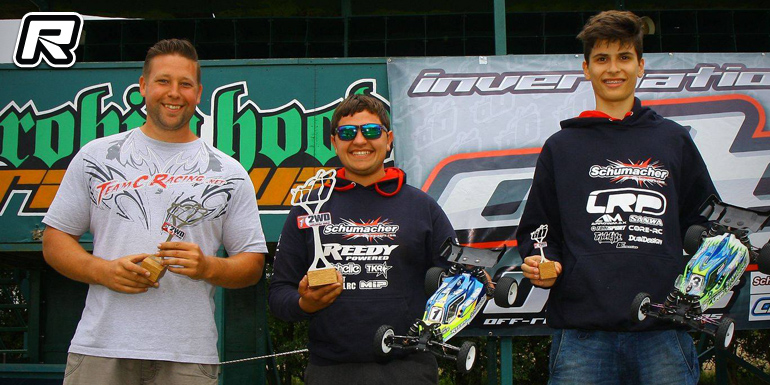 This past weekend was the annual event of the oOple Invernational at the brilliant Robin Hood Raceway venue. A fantastic entry of 191 competitors across the various classes was superb to see. The format for the event was four rounds of qualifying by round by round, with the best two to count. Then followed by three leg finals for everyone. In 2WD it was very close throughout qualifying as the three star drivers were Michal Orlowski, Ben Jemison and Craig Collinson. Each of these three drivers TQ'd a round each, so it was all down to the 4th and final round of qualifying. Ben Jemison dominated this round so therfore would line up on pole position for the A-finals. Ultimately it was TQ holder Ben Jemison (Schumacher) who laid down a dominant performance in the triple A-mains to take the title from Team C's Craig Collinson in 2nd and Schumacher's Michal Orlowski 3rd.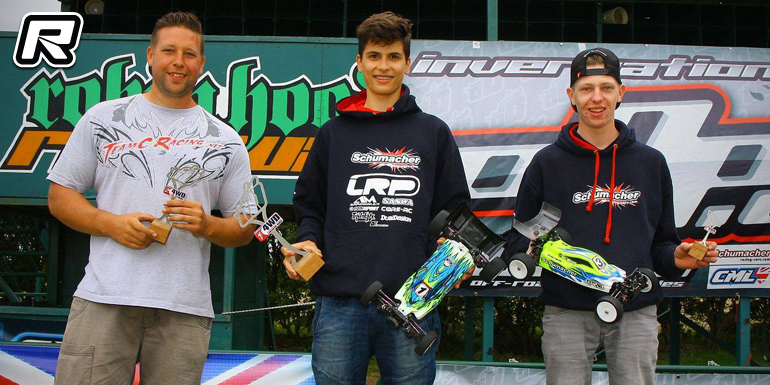 The 4WD class again saw the TQ holder coming out on top with Michal Orlowski taking the win in the opening two A-mains to snatch the overall win early. Craig Collinson (Team C) came out on top in the third and final A-main to take the overall runner-up spot from Wesley van Helmond (Schumacher) in 3rd.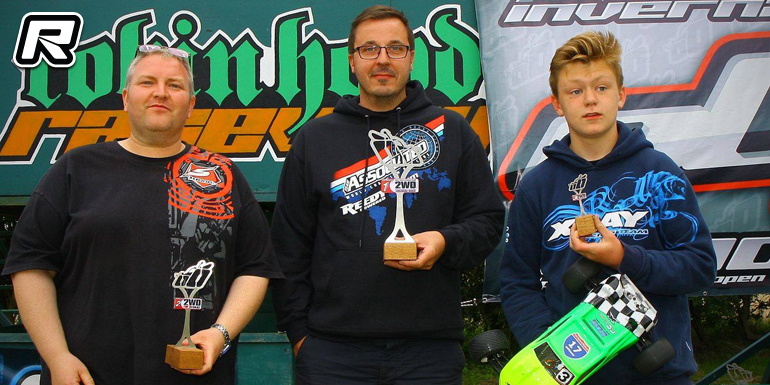 Elsewhere in the 2WD Truck class it was Dave Smith with the win from Colin Mccaffery and Benjamin Kirkham in 2nd and 3rd while the 4WD Truck win went to Adam Skelding from Jim Dixon and Damian Whittle.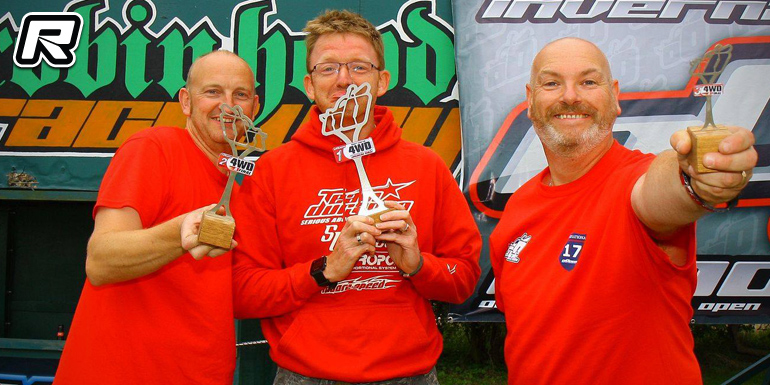 Source: Invernational [facebook.com]
---