August 4, 2017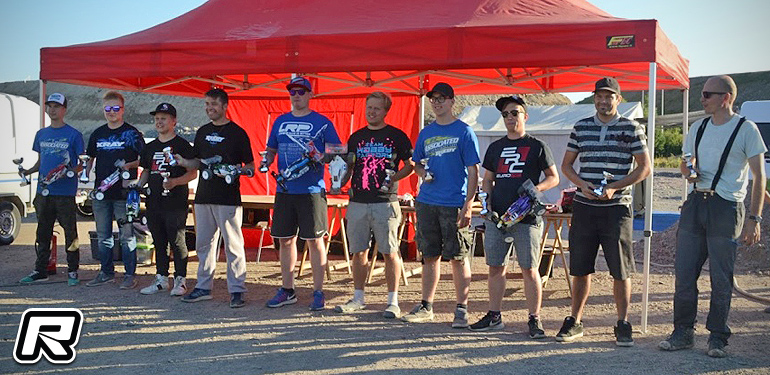 Round 4 of the Finnish 1/10th Electric Buggy Nationals was held in Vantaa in sunny weather conditions. As the track wasn't watered, the grip changed a lot during the day with the mornings offering high grip whereas the track got slipper over the day. This caught out Xray's Joel Valander a bit as he was able to secure a round TQ in 2WD but he struggled with his driving over the day so it was Team Associated's Karri Salmela who brought home the TQ and win with Joel in 2nd. Konsta Saarinen (Xray) would round out the top 3 result.
2WD final results:
1. Karri Salmela – Team Associated
2. Joel Valander – Xray
3. Konsta Saarinen – Xray
4. Sami Salmela – Team Associated
5. Juha Aromaa – Team Losi Racing
6. Max Söderlund – Team Durango
7. Mikko Luopajärvi – Team Associated
8. Toni Niinivirta – Xray
9. Teppo Kauppinen – Xray
10.Jari Itävuori – Team Associated
The opening A-main saw a close fight between Joel and Karri. After loosing the lead on the first lap Joel was able to regain the 1st spot in the final minute but Karri wanted the position back with the result being a flying Joel who as a result finished in 2nd place. A2 saw Karri bringing home the win after Joel suffered a mistake and some bobbles here and there. In the third A-main Joel took the win to secure a 2nd place overall behind Karri and in front of Konsta.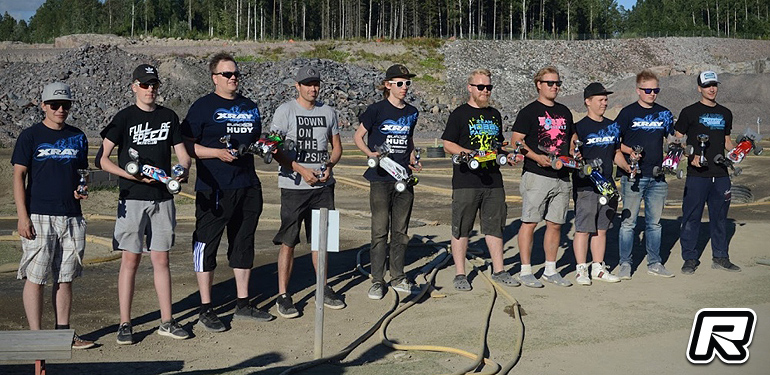 4WD final results:
1. Karri Salmela – Team Associated
2. Joel Valander – Xray
3. Konsta Saarinen – Xray
4. Max Söderlund – Team Durango
5. Tommi Vacklin – HB Racing
6. Tuomo Otsavaara – Xray
7. Teppo Kauppinen – Xray
8. Ari-Pekka Kyykkä – Xray
9. Arttu Syrjänen – Team Associated
10.Valtteri Eklund – Xray
Source: Xray [teamxray.com]
---